Fashion show benefits hospice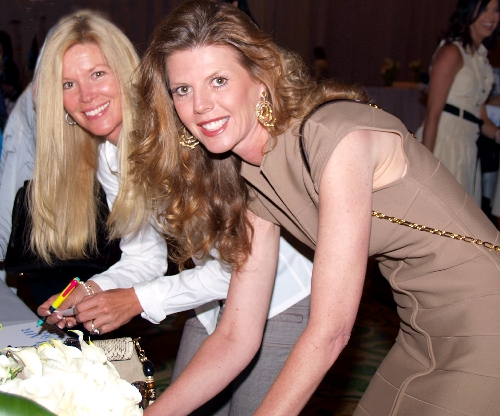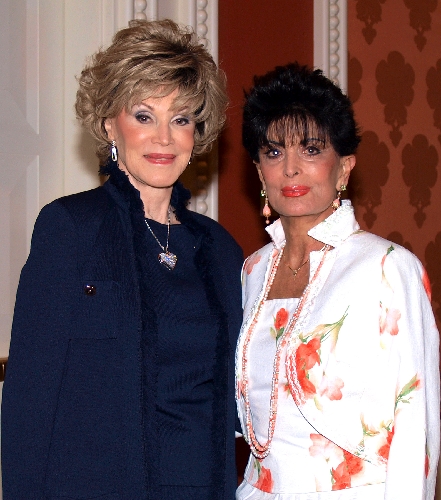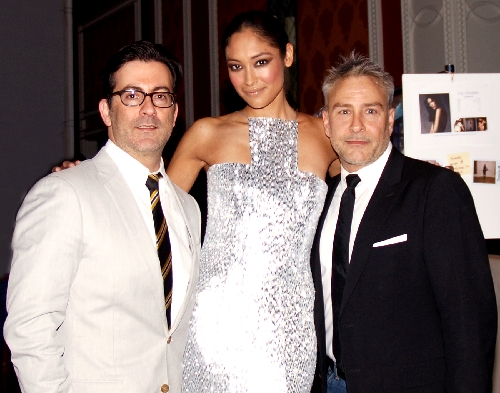 Neiman Marcus presented a fashion show and luncheon featuring the Kaufmanfranco fall 2010 collection on May 26 benefiting Nathan Adelson Hospice.
The event took place at Wynn Las Vegas' Lafite Ballroom, with more than 600 in attendance. Chairing the event were Susan Molasky, Jane Schorr and Beth Weinberger.
The late-morning reception offered guests, including Phyllis McGuire, Vicki Fertitta, Abbie Friedman, Elaine Newton, Lynn Weidner, Wendy Plaster, Lynn Wiesner, Dena duBoef and Lovee Arum — who wore a vintage Kaufmanfranco pantsuit — an opportunity to look over the multitude of items that could be won during the drawing following the fashion show.
The design team of Ken Kaufman and Isaac Franco worked for Valentino in Rome, helmed the Ungaro initiative in the United States and were co-creative directors of Anne Klein before establishing Kaufmanfranco in 2004.
Bill Terry, vice president and general manager of Neiman Marcus Las Vegas, introduced the design duo before the fashion presentation of their latest styles. Most recently, their gowns stole the show at the 2010 Golden Globe and Grammy Awards.
Other guests attending were London designer Zandra Rhodes, Susan Sullivan (wearing a black knit by Kaufmanfranco), Irwin Molasky, Madeleine Andress, Mariam Afshai, Lynn Rosencrantz, Nancy Golden, Charlotte Besuden, Judith Harriman, Susan Graves, Jacque Matthews, Michael Shulman, Phyllis Binon, Geri Rumbolz, Lisa Windom, Denise Cashman, Terrie Bergman, Carmen Lipparelli, Heidi Canarelli, Donna Cloobeck, Delise Sartini, Teresa Fertitta, Jane Radoff, Daryl Sullivan, Robyne Townsend, Camille Ruvo, Connie Barnhorst, Paige Gross, Selma Bartlett, Julie Gleason, Lorrie Kresge, Jill Fertitta, Ardis Kowitt, Stephanie Youngblood, Debbie Swissman, Joann Lofgren, Rene O'Reilly, Flora Mason, Beverly and Alan Duncan, Sharon Jenkins, Pia Exber-Morris, Kristen Wiener, Nita Borick, Becky Sullivan, Kelly Haddrill, Cari Marshall and Jo Ann Sturm.
Winning the grand prize of earrings in white gold set with 38 white diamonds of 7.21 carats and 190 black diamonds of 16.58 carats from deGrisogono at Crystals in CityCenter was Janie Gale.