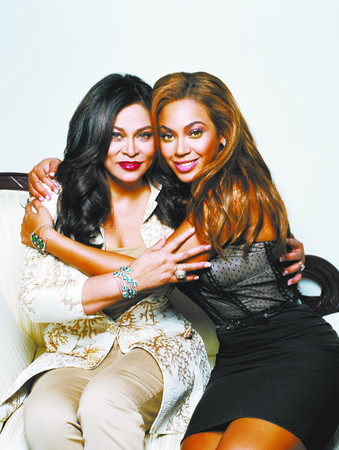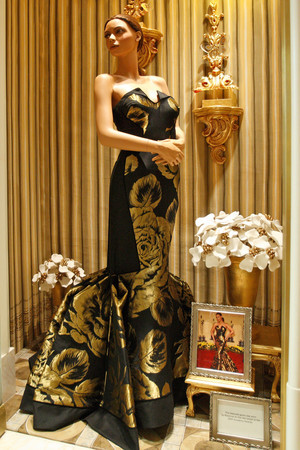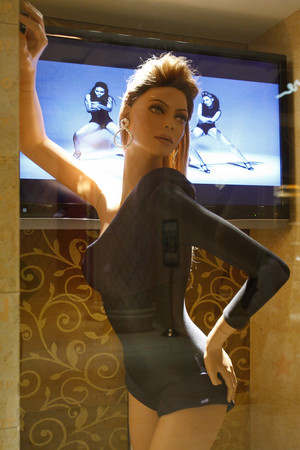 As long as Beyoncé is still Beyoncé the words "I don't have anything to wear" will never touch her lips. Her superstardom has made her a fashion catcher's mitt, high-end designers throw so many clothes at her. But, her mother and creator of their clothing lines Deréon and House of Deréon, Tina Knowles, remembers a time when the only thing designers threw her way was a snub.
"I'll never forget when Beyoncé did her first red carpet for MTV," says Knowles, who will make a guest appearance at the Encore Esplanade's Fierce Fashion event Saturday. "I went into Versace and they said, 'No, we can't lend you anything, but you can buy one for $12,000.' "
My how times have changed. Today, if they know what's good for them, a designer is as likely to turn Beyoncé down as an ass-man.
After she donned Balmain's drummer boy jacket, it swiftly sold out on net-a-porter.com. Fashion magazines consistently show readers how to capture her look. And her recent collaboration with Thierry Mugler for the "I am" tour — coming to Encore today through Sunday as the "I Am … Yours" performances — has left quite the fashion footprint.
Knowles tried for years to convert her daughter to the Mugler fan club, but Beyoncé couldn't see the light. Until she witnessed the legendary designer's works up close and personal at a MET exhibit. Shortly after, Mugler dressed his new fan for her "I Am … Sasha Fierce" album shoot and eventually found himself creating a grandiose petticoat and other spectacular tour wardrobe changes.
For the Encore performances, which will be far more intimate than her other shows thus far, Knowles says to expect a pared down look. The focus will be on the songs, not the costumes. Translation: Hope for a leotard, but don't expect one.
Beyoncé's become as known for what she doesn't wear as what she does wear. The "Crazy in Love" video got that ball rolling and "Single Ladies" gave it a drop kick. It's all in the name of celebrating her curves, which Knowles also strives for with the Deréon and House of Deréon lines (House of Deréon is available for a limited time at Encore's Ensemble and Wynn's Mojitos) for which Beyoncé serves as a muse.
The most important advice Knowles' mother, the namesake for both lines, gave her was that "if a garment fits well, you've won half the battle." She passed that philosophy down to her daughters and makes it top priority when designing anything from a red carpet gown to her line's denim, which, from the way she describes it, could give an Olsen sister some booty.
"Regardless if you're a 2 or a 22, you still want that butt nice and high," Knowles says.
Dereon is 3 years old, but Knowles' work saw the spotlight long before that. During the early days of Destiny's Child, when it was still a quartet, their record company allowed a $1,500 fashion allowance that was supposed to cover the entire group. Rather than send the girls on the red carpet clad in Forever 21, Knowles got creative. She took the $1,500 to luxury fabric stores and went to work behind her sewing machine. No one was the wiser, not even the record company.
If she finds herself in a bind now, she doesn't need to sweat over a Singer.
"We laugh about it now," says Knowles. "But, when she needed it, no one would give us anything."