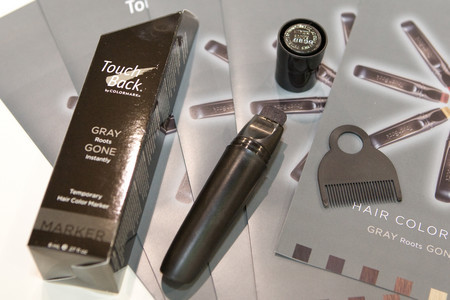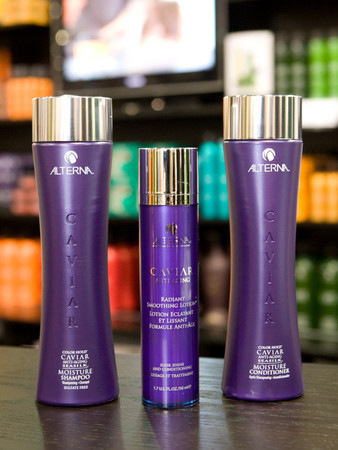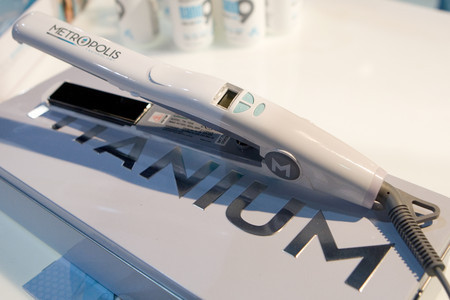 For a sneak preview of what the shelves at Sephora and Ulta will look like six months from now, one only needs to walk the floor at Cosmoprof. The annual beauty trade show at Mandalay Bay Convention Center (July 19-21) brings in the latest innovations from the most coveted brands as well as up-and-comers.
This year's show had the time-crunched woman on a budget in mind with products such as the TouchBack Hair Color Marker ($29.95). Women whose gray roots sneak up on them now have a quick fix in a box.
"It bonds to the hair because it's real hair color," says Joan Lasker, TouchBack president and CEO. "It's also a timesaver. It lets you stretch out those hair color appointments."
The Hair Color Marker won the "best in beauty" award in the trade show's Discover Beauty area, an edited section of new brands.
Over at Billion Dollar Brows, the do-it-yourself concept earned another nod. For women who want the look of a professionally shaped brow, but can't afford the price, in steps the Brow Buddy Kit ($35). The kit consists of an instructional DVD to provide a visual reference, a white pencil for markings, sharpener and spoolie brush for maintenance and the actual Brow Buddy.
Customized for different facial types, the Brow Buddy dictates where the brow should start, where the arch should form and where the brow should end, the three components of a professionally shaped brow. According to Kim Wooten, Billion Dollar Brows accounts manager, the best part about the kit is that "it's not a stencil."
As much play as the budget-conscious products received, there were plenty devoted to the beauty of beauty. Hair piece companies such as Jessica Simpson and Ken Paves' HairDo line put the spotlight on bangs. The thick, blunt look won the popularity contest for hair trends last year, but the pieces attachable via hair comb appeal to the woman with commitment issues.
But The Tonytail Co./Mia formed the most crowds at the trade show with its demonstration of Bling String ($19.95), sparkly hair strands that are knotted into hair for a shimmering effect. Think a BeDazzler for hair.
"It's good for the girl who can't get highlights yet, but all ages can use them for proms or weddings," says Allison Smalley marketing manager for The Tonytail Co./Mia.
While some brands relied on their wow factor, others hoped technology would draw them attention. Metropolis' titanium digital flat iron ($179) features a digital thermometer that notifies users with treated hair when the iron has reached a damaging temperature.
According to booth presentations for the majority of hair tool companies, the titanium itself is the latest development for flat irons and curling irons for its sleek, smooth finish. Consider titanium irons the CD and ceramic irons, the previously preferred metal, the cassette tape.
For luxury hair care line Alterna, skin care technology has proven a fine template for its ingredients. Their latest collection, the Caviar line (shampoo, $30; conditioner, $32), takes the skin care industry's number one focus as of late, anti-aging, and applies it to hair with the use of caviar. The natural oils work to repair brittle hair and, if all goes according to Alterna's claims, return it to a youthful state. So, why skin care ingredients?
"Because your hair is an extension of your skin," says Jen Suter, Alterna director of education.
Cosmoprof wouldn't be the beauty lovers' Disneyland if it weren't for its girly girl exhibitors. Booty Parlor, with its pheromone-infused, pink-packaged products, drew in buyers with a sexy check list. Its latest launch, Kissable Body Topping ($22), is edible and safe for use in "all areas."
Buyers following their nose ended up at Tokyo Milk's booth, where the brand's 18 original perfumes filled the air. Their newest product, Petit Parfum Solids ($18), transform perfumes into a lip balm consistency, making it a convenient fit for your smallest clutch.
Following Booty Parlor's lead, Tokyo Milk also introduced a Kissing Kit ($22), complete with breath mints and a tube of lipstick.