Boatneck and off-the shoulder styles: You just can't go wrong with them!
January 25, 2016 - 4:03 pm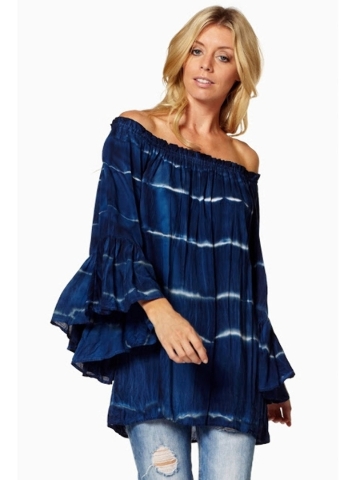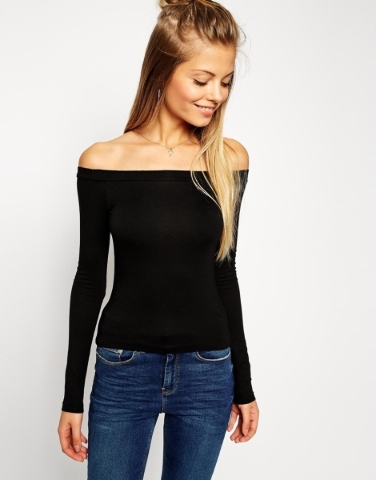 Whether its boatneck or off-the-shoulder styles, spring's quota of femininity is all about baring your shoulders, clavicle, and why not, your neck. Off-shoulder pieces remind us of old-style elegance; the type that doesn't need to expose too much to amazing.
And there's no labeling it. Showing your upper part can go with many looks, enhancing bohemian, vintage, or even 90's vibes.
It begins with baring-shoulder tops and dresses, and doesn't fall short on the cool factor with playfully sweaters and jumpers to choose from. Even jackets, are being brought to the front by the fashion gurus.
Boatneck and off-the-shoulder designs are an exquisite and comfortable alternative that works on all body types, (shoulders are the only part of the body that barely gains weight) and it's meant for all ages. There's no going wrong with them.
How to wear them?
– Pair a fitted boatneck or off-the-shoulder top that doesn't go too low on your shoulders with a pencil skirt or fitted pant for formal attire.
– Loose top options work great with capris or tucked in gaucho pants.
– Cinch your waist with a belt to offset the volume at the top on an off-shoulder dress.
Where to wear them?
– Anywhere. As long as complementary pieces work to create the formal or casual look you are going for.
– A family picnic, lunch with friends, dinner out, formal cocktail, or just to be comfortably stylish during the day.
Make the best of them!
– By wearing big earrings it will bring attention to your shoulders.
– Wearing pulled back hairstyles that allow your shoulder section to be seen.
– Adding complementary pieces to your arms and hands, such as cuffs, or eye-catching clutches.