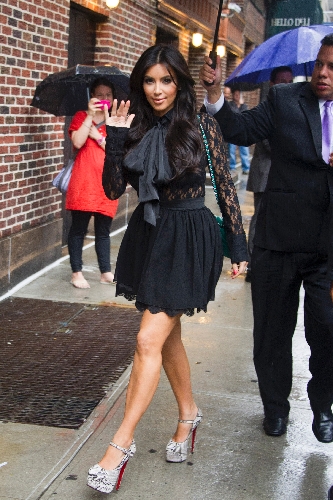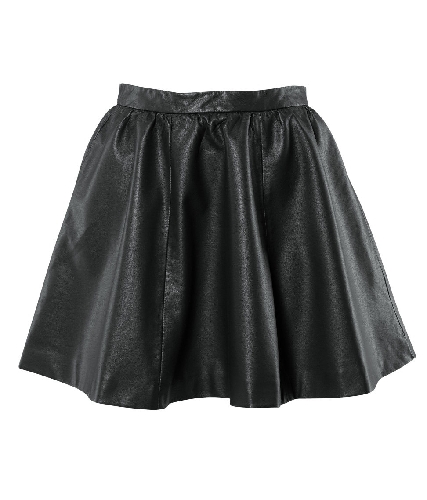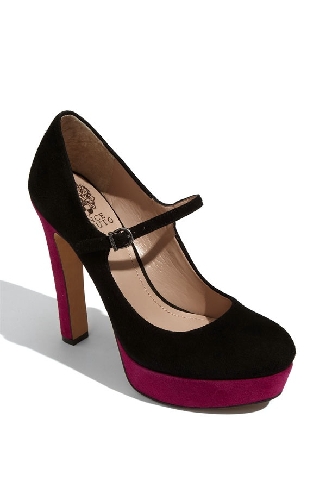 This is what happens when you wear white, more white and another change of white over a period of several hours in one night. Maybe Kim Kardashian's Vera Wang fashion show at her wedding was too much for even her. Now she dons head-to-toe black whenever possible.
Like her first Vera ensemble, this little number here appeals to us for the simple fact that it's not typical Kim. A bow the size of her ring bearer disguises her favorite accessories, the twins from Cleveland. It's nice to see her cover them up and put them to bed for once.
The lace long sleeves on this gorgeous blouse remind us a little of that other overwhelming wedding that took place in April. Could this Kardashian be trying to adopt a little proper English elegance? If so, she'll have to delete the knowledge of a certain video featuring a certain R&B singer from all of our brains. Until then, the black lace has more in common with an escort's boudoir than a future princess.
Onto her bottom half, otherwise known as the answer to the never ending "Why is she even famous?" question. We feel sorry for the fans who ran into Kardashian on the street on this particular day, only to find her wearing this flared skirt with lace trim. The whole purpose of getting excited over a Kim Kardashian sighting lies solely in the chance of seeing just how big it really is. A skirt with this kind of swing and volume steals that opportunity right from under those poor fans' noses. And, if there were Spanx involved, well, forget it. That's like spotting Angelina Jolie on a day she forgot to bring her lips.
The only part of this look we disagree with is the shoes. She was doing a fine job of convincing us she doesn't always have to look like the embodiment of the Kama Sutra until we got to these things. The Mary Jane style is fantastic and so is the insane hidden platform. But the python print and the stripper stiletto kills it.
She needs to save those things for her stock of clingy Herve Leger dresses.
To copy Kim Kardashian's look, check out these items here.