Forum Shops opened in Las Vegas 25 years ago today — PHOTOS
Updated May 11, 2017 - 6:13 am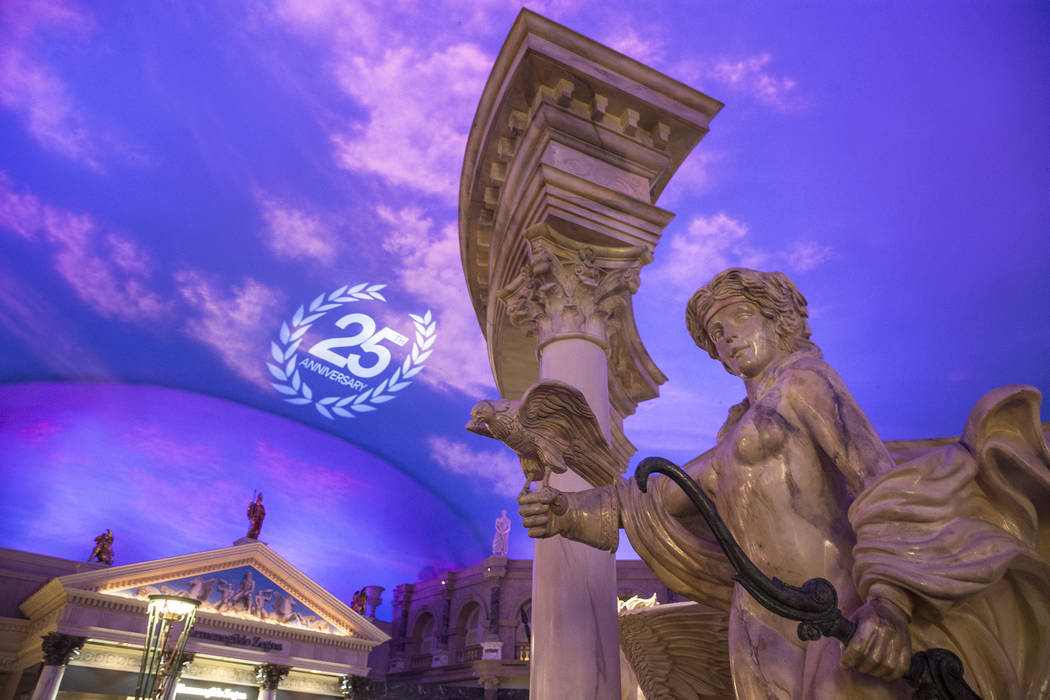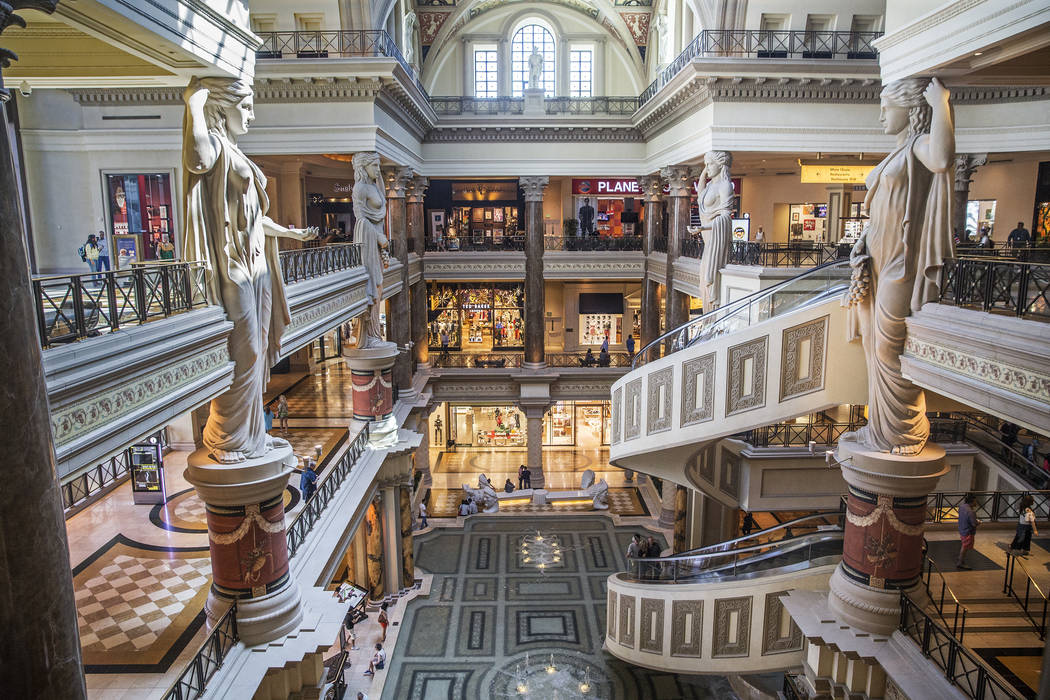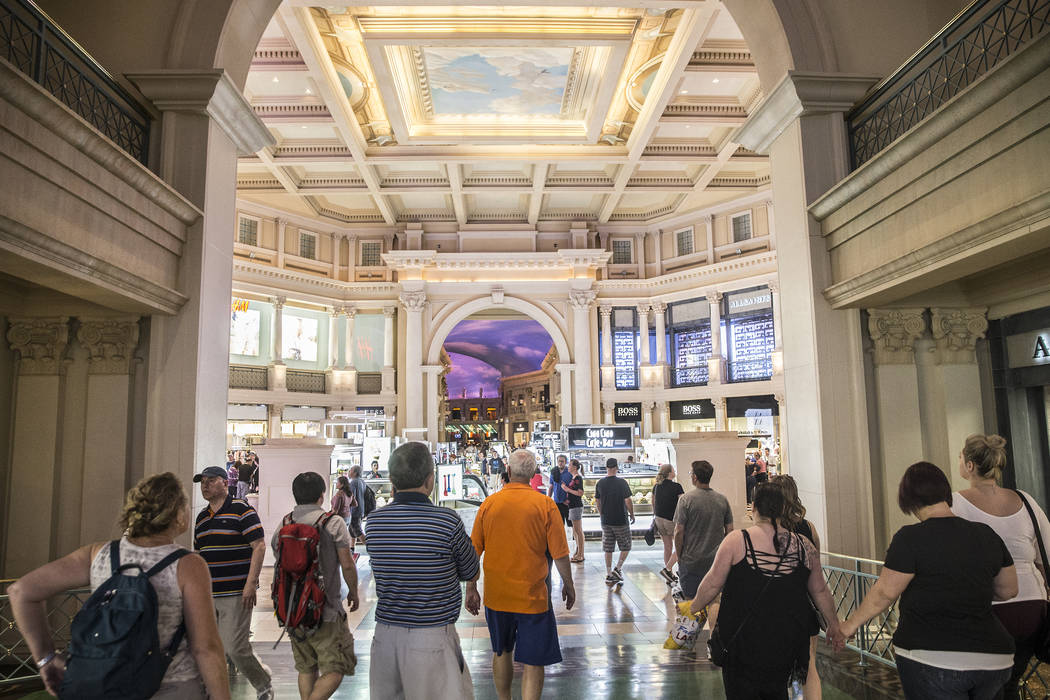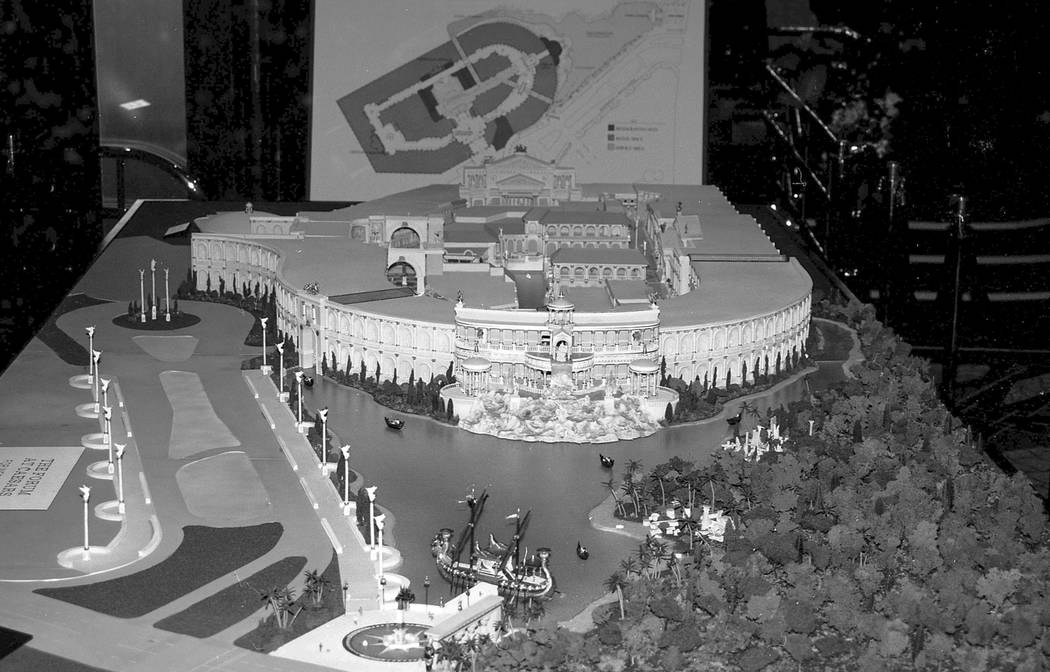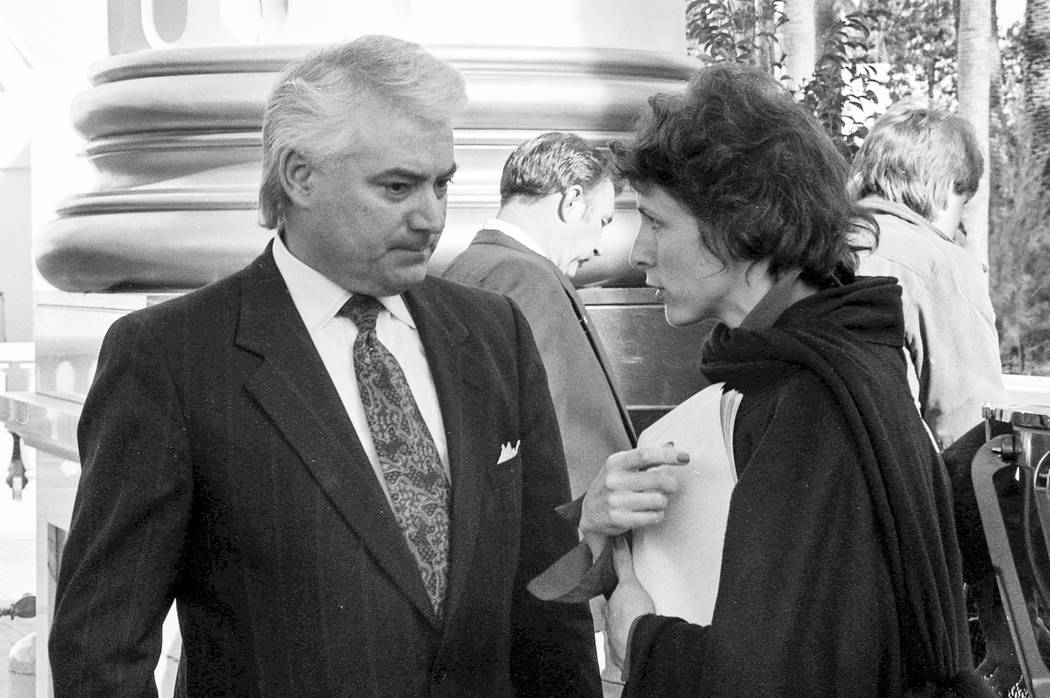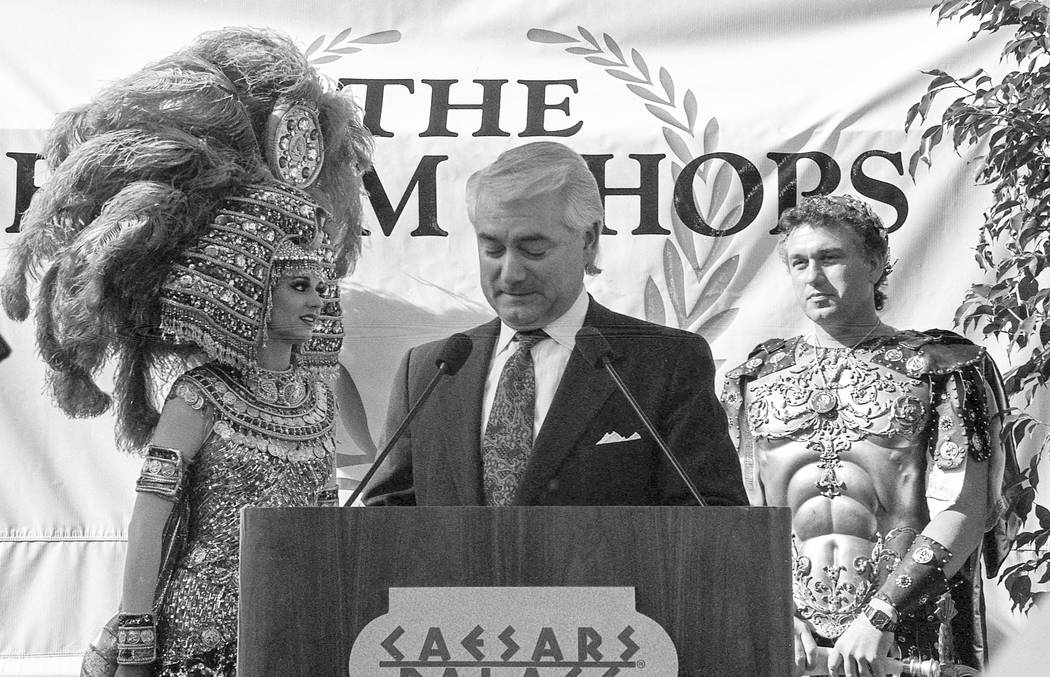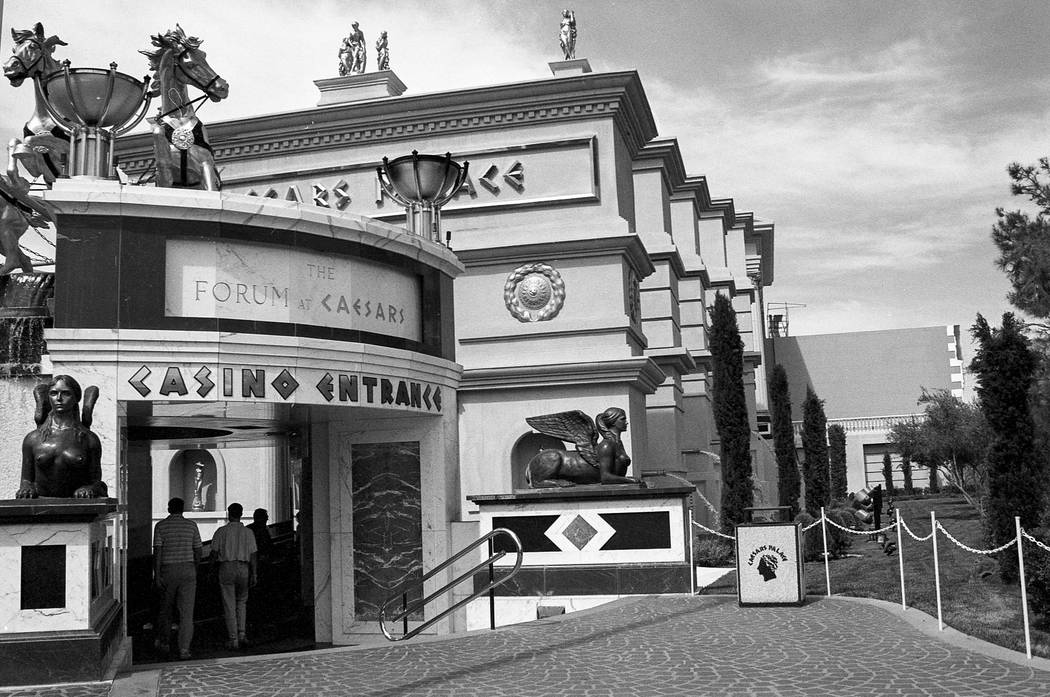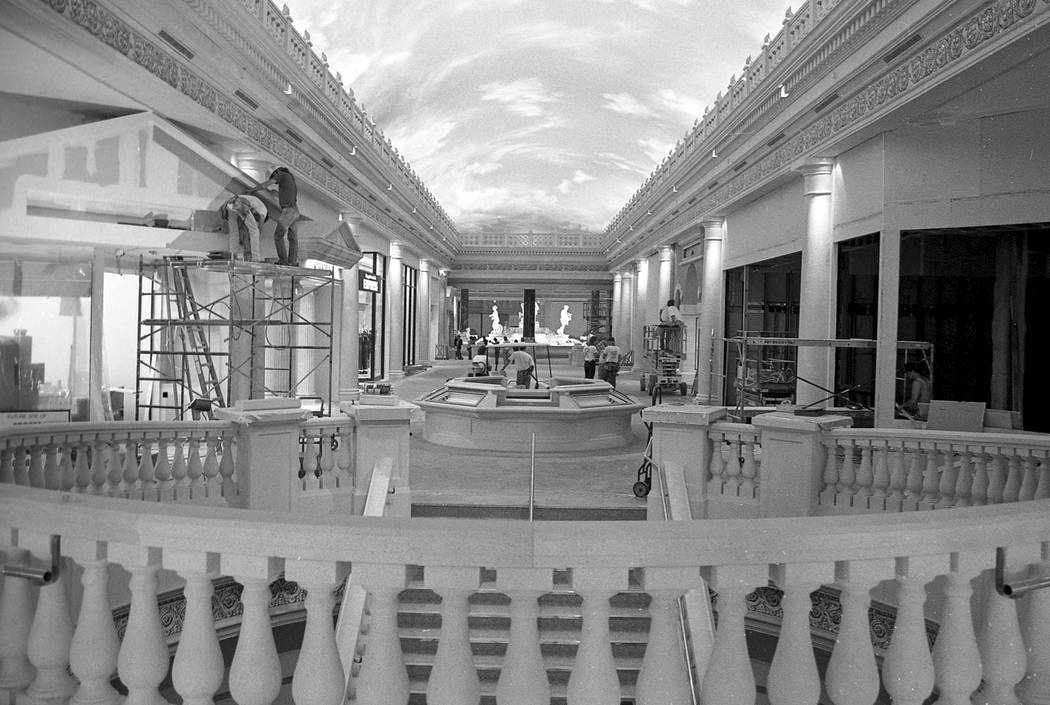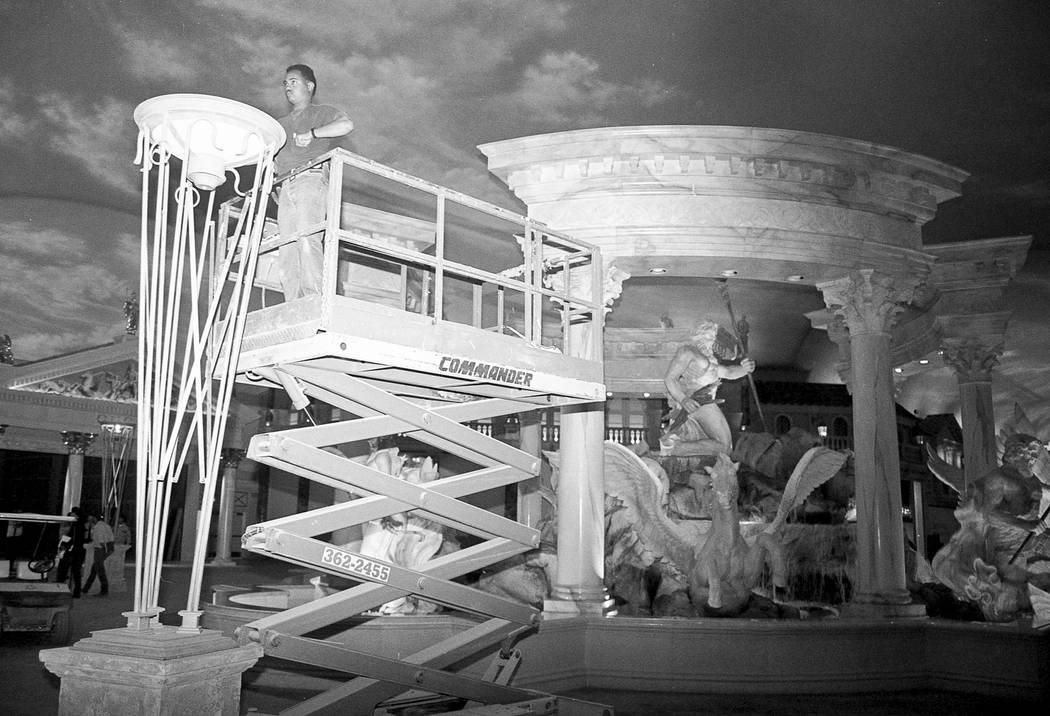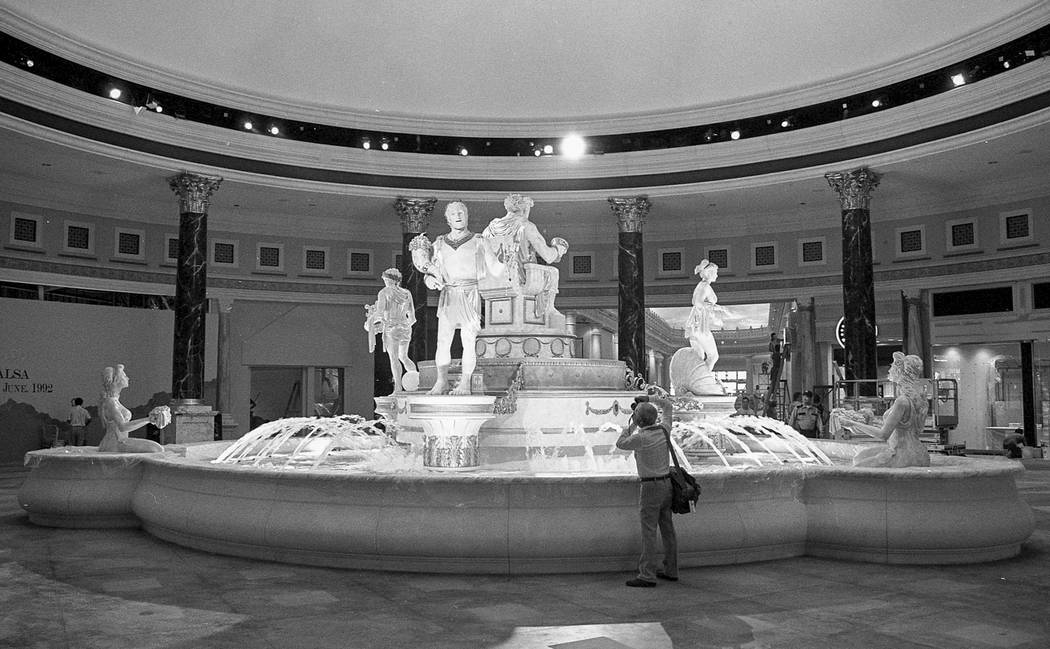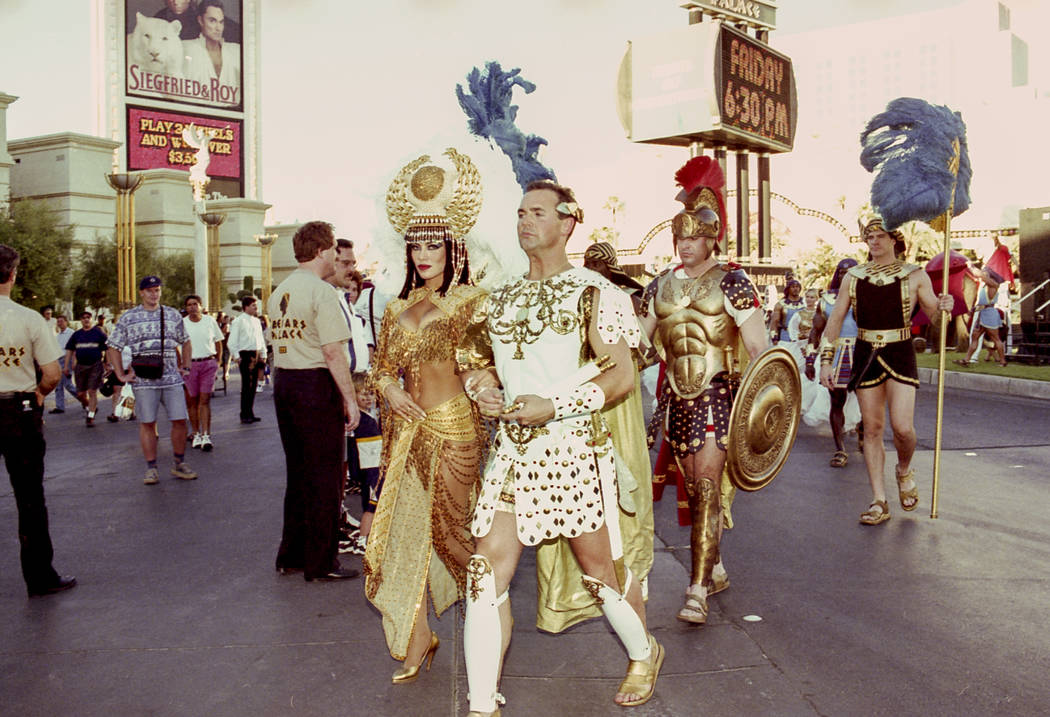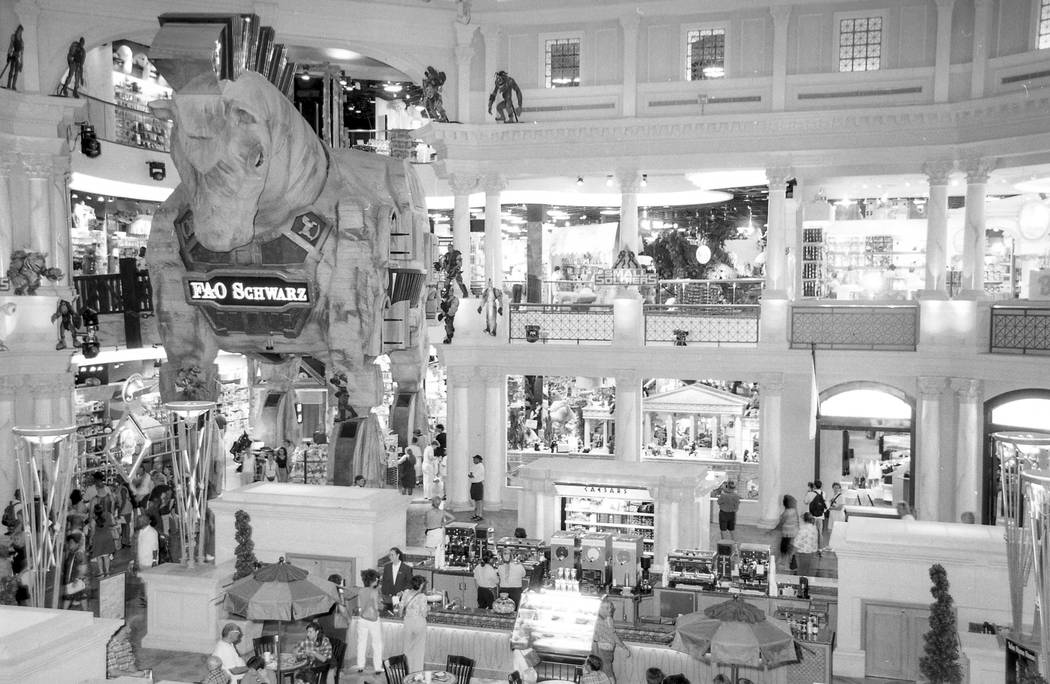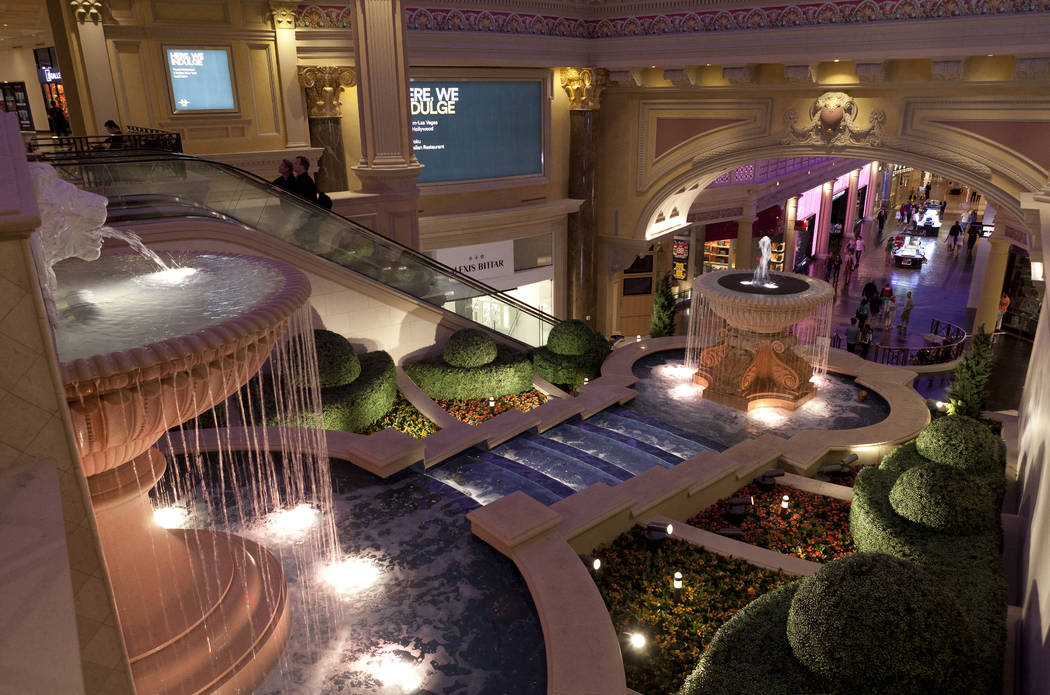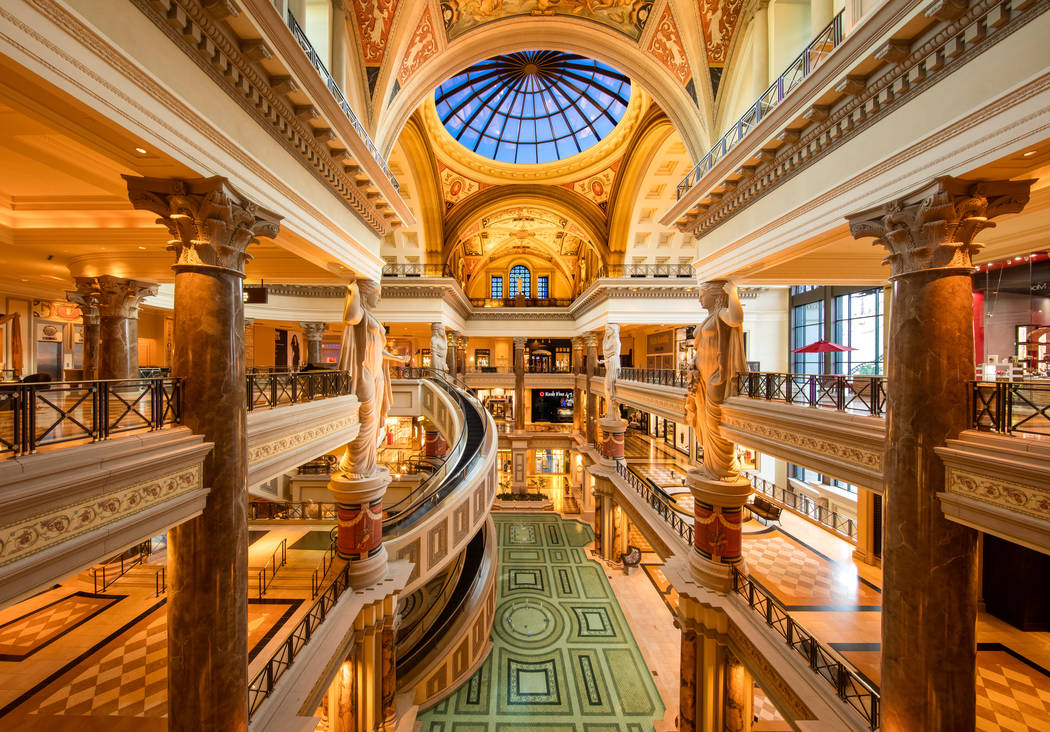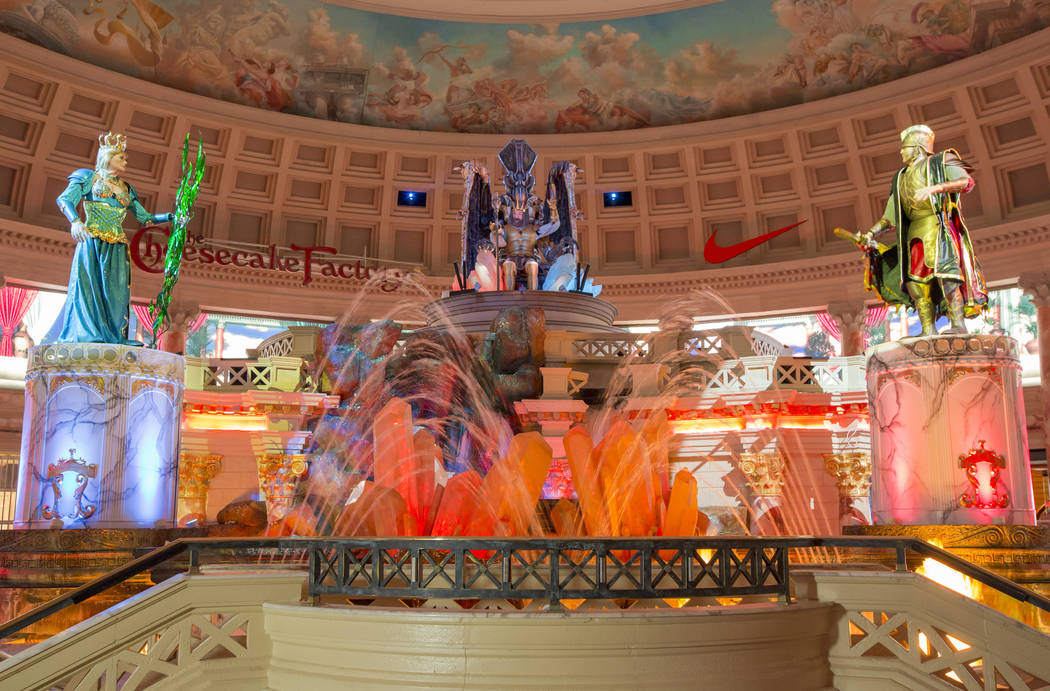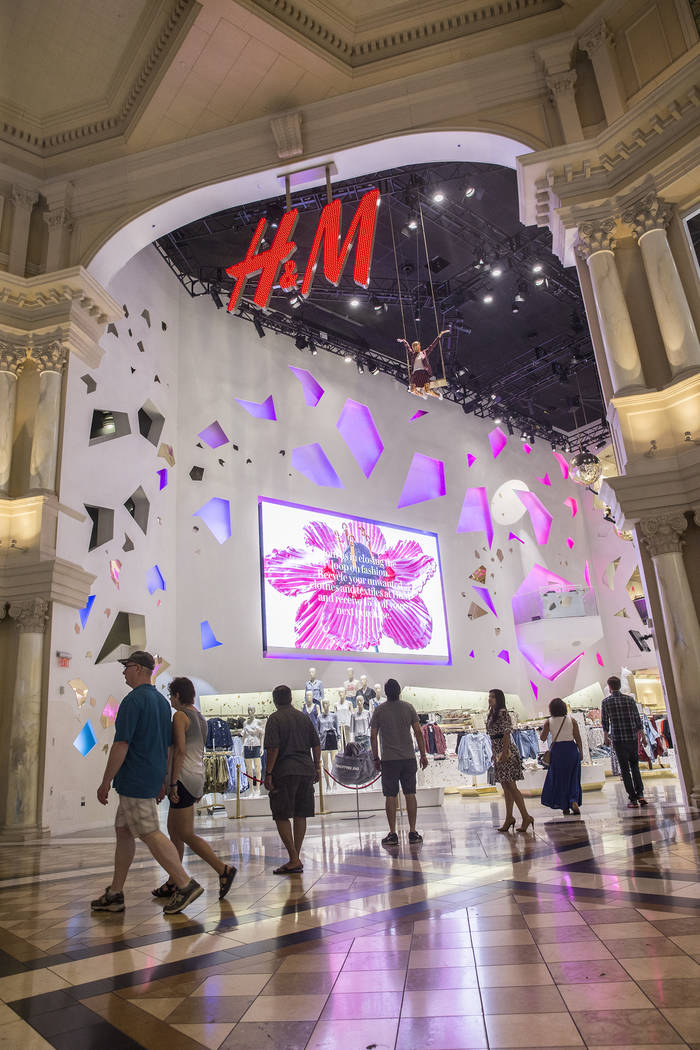 The trek from hotel to nightclub to restaurant to neighboring hotel in Las Vegas will inevitably take a visitor past two things: row upon row of slot machines and innumerable shops ranging from Prada and Sephora to H&M.
Unlike the slot machines, the lines of shops were not always part of a trip down the Strip. The opening of the Forum Shops at Caesars 25 years ago — on May 11, 1992 — heralded the creation of shopping complexes such as Miracle Mile Shops, The Shops at Crystals and the Grand Canal Shoppes.
At the time of the Forum Shops' unveiling, shopping wasn't seen as a natural fit for the Las Vegas experience. Not everyone believed this ornate, multi-story Roman-themed shopping mall would be a success.
The outside entrance to the Forum Shops at Caesars Palace with fountain in 1992. Caesars Palace Forum Shops
Entrance to The Forum Shops 2017
"At the time it just seemed like this wildly ambitious move to use extremely valuable real estate because, after all, that's what we have on Las Vegas Boulevard," Bo Bernhard, executive director of UNLV's International Gaming Institute, says of the perception of the Forum Shops in 1992.
But they were a success — instantly.
"I remember specifically there were stores that called me and said, 'We're freaking out. We're running out of inventory,' " says director of marketing and business development Maureen Crampton, who has been with the Forum Shops since the beginning. Stores were also running out of shopping bags and ordering new shipments overnight for the next day's deluge of shoppers.
Shihana Abulebdeh Shoppers shops at the Forum Shops. Benjamin Hager Las Vegas Review-Journal
The lure of luxury
The Forum Shops opened in a Las Vegas with few options for luxury shopping. Fashion Show mall had opened in 1981 with Neiman Marcus and Saks Fifth Avenue as anchor stores. That mall, at Spring Mountain Road and Las Vegas Boulevard, was three times larger than the original Forum Shops, but it was a mall like many visitors could find in their hometowns. Caesars had the other luxury outpost on the Strip: the Appian Way Shops, a hallway of retailers such as Cartier, Gucci and Godiva Chocolates.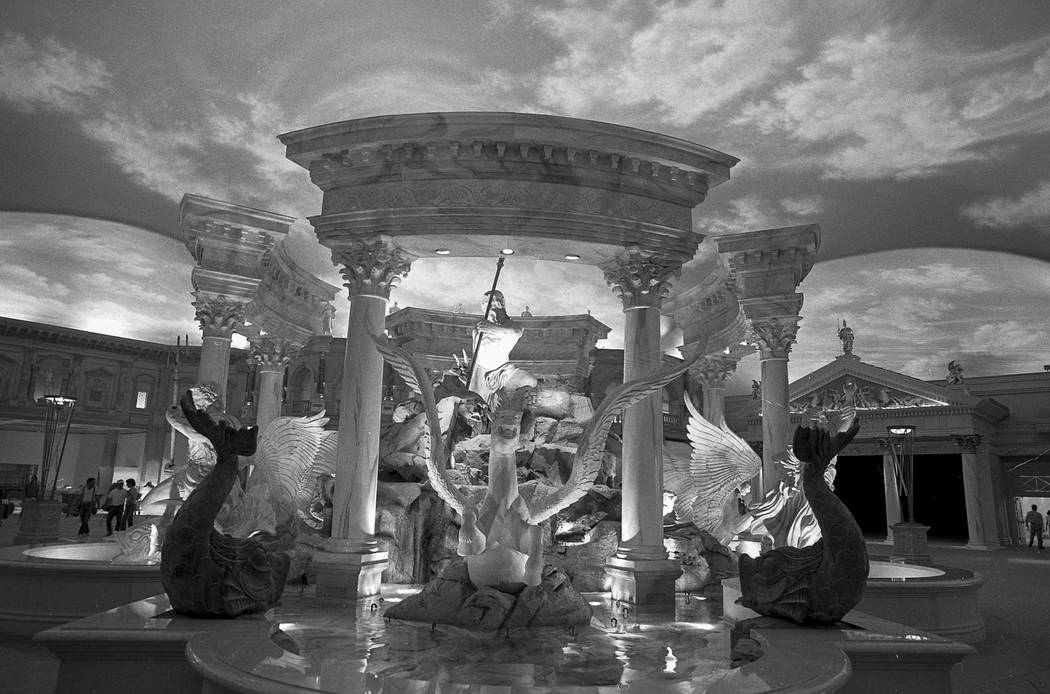 Forum Shops at Caesars Palace in 1992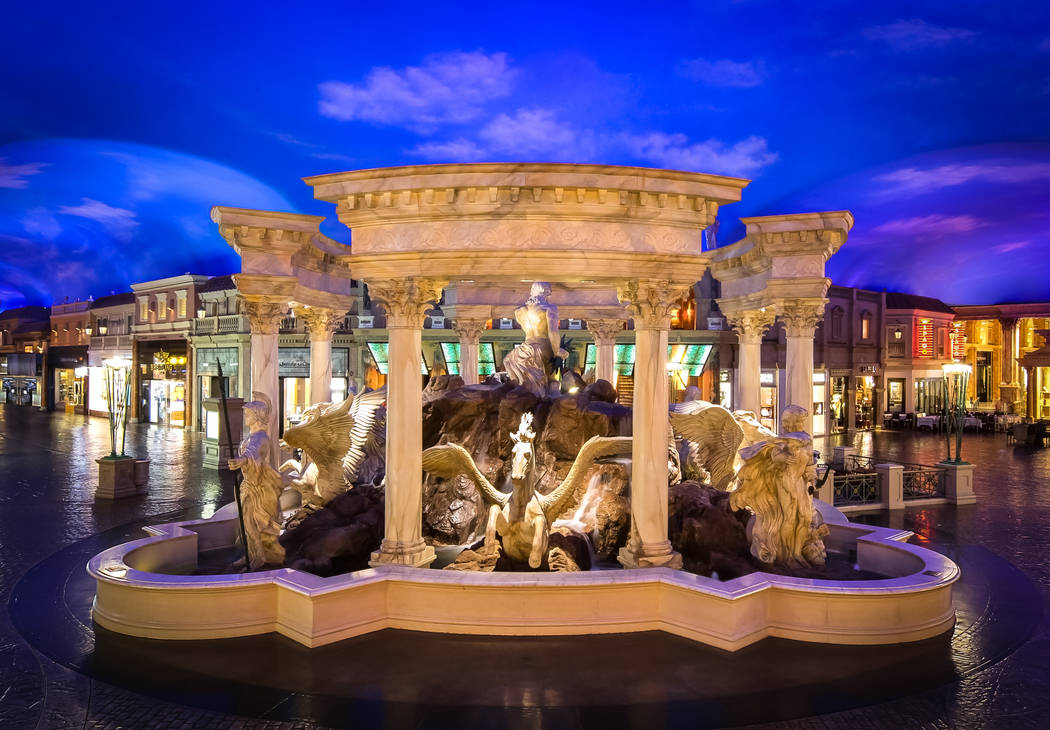 Forum Shops at Caesars Palace in 2017
"There was, if you knew where to look for it, luxury shopping. There was not the branded boutique experience in one location before the Forum Shops, though," says Michael Shulman, a Las Vegas writer who's often mingled in the world of the well-heeled and well-known. He's been shopping at the Forum Shops since they opened, and it's still where he does his shopping today, even quick returns or errands.
The Forum Shops were created to be not just a mall but an "experience." People didn't just beeline from store to store, but could wander, gazing at the ever-blue Mediterranean sky, ancient Roman facades and the animatronic Atlantis show.
Fall of Atlantis fountain at The Forum Shops in 1992
Fall of Atlantis Fountain in the Forum Shops in 2017
And for those with the means, the Forum Shops became a playground unlike any other in Las Vegas at the time. The original Gianni Versace boutique had a humidity-controlled vault of evening gowns, unlocked only for the most elite, invited shoppers. Despite the fact that it only sold women's wear, the Escada boutique had a men's lounge, for accompanying husbands.
"They were things that were done because it was Las Vegas," Shulman says. "The VIP dress vault was because the Forum Shops was a tourist destination, and you would have all these people walking through and walking by, and for better or for worse, when you're selling gowns that start at $2,500 and go up to $50,000 each, you don't want everyone pawing all over these dresses. … But this way, the customer that was looking for that once-in-a-lifetime gown or what have you would have privacy and make them feel just a little bit more special."
Today, Dior's beauty outpost has a spa room for facials where the most promising customers are invited.
It was about service, and it was about experience. That included restaurants. Wolfgang Puck became the first celebrity chef to open a restaurant in Las Vegas, a landmark equally as notable as the introduction of designer brands, Shulman says.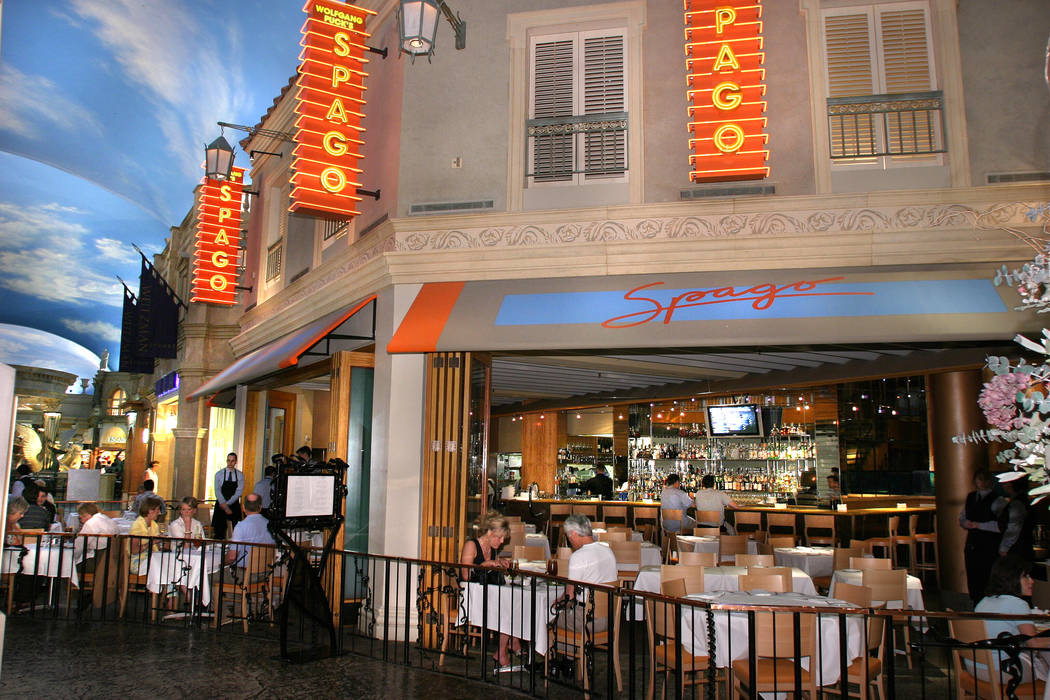 Wolfgang Puck's restaurant, Spago at the Forum Shops
Even celebrities embraced the new destination. Mike Tyson, for example, was known to shop at Bernini while gawkers gathered outside the closed glass doors to observe him drop thousands of dollars in a matter of minutes.
A shopping city
That initial skepticism long gone, Las Vegas' retail industry doesn't anticipate the flow of customers changing any more than the mall's placid sky.
The Forum Shops expanded in 1997 from 283,000 square feet to 500,000 square feet and again in 2004 by another 175,000 square feet. As of Green Street Advisors' 2016 ranking, the Forum Shops were raking in $1,615 in sales per square foot, making them the fourth-highest-grossing mall per square foot. For years before that, they took the top spot.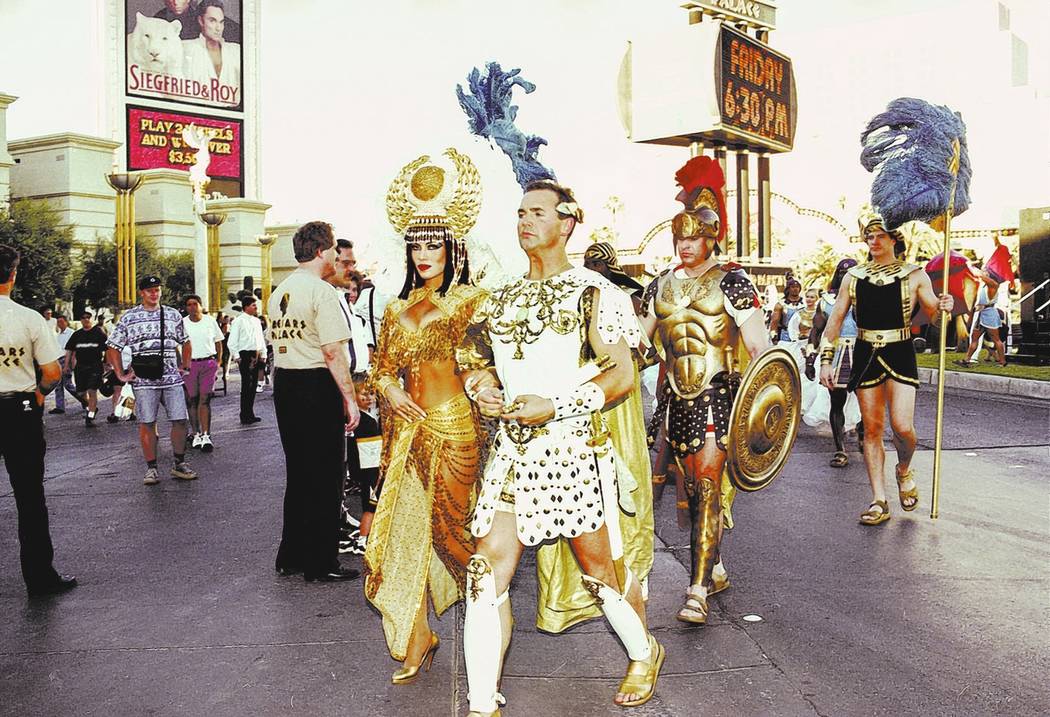 The Forum Shops phase 2 opening at Caesars Palace in 1997. Caesars Palace
While luxury initially defined the Forum Shops, they have become a destination for all budgets, says Terri Monsour. She was a longtime retail executive at Neiman Marcus at Fashion Show, various Wynn properties in Las Vegas and Macau and, until her retirement in February, the senior vice president for retail at Caesars Entertainment.
While brick-and-mortar stores across the country have lost sales to internet retailers, stores on the Strip have been mostly shielded from that trend because of the nature of tourists' spending habits, Monsour says.
"It's the impulse, the immediate impulse of, 'I want something new.' It's about want here, not need," Monsour says. A new dress for that night out. More comfortable shoes as respite from the previous night's heels.
The numbers don't lie: The construction of the Forum Shops changed how and why visitors spent time in Las Vegas.
"It went from a more narrow vision of what your weekend in Vegas could look like to a much broader vision of that," Bernhard says.
Scale model of The Forum Shops Caesars Palace
Sixty-nine percent of visitors spent money shopping in 2016, up from 58 percent in 2012, according to the Las Vegas Convention and Visitors Authority's annual visitor profile study. Shopping continues to cement itself as a quintessentially Las Vegas attraction.
"For them to call it the 'Shopping Wonder of the World' is not bragging," Shulman says. "It's changed the dynamic incredibly. We would be living in a much different city were it not for the Forum Shops."
Contact Sarah Corsa at scorsa@reviewjournal.com or 702-383-0353. Follow @sarahcorsa on Twitter.