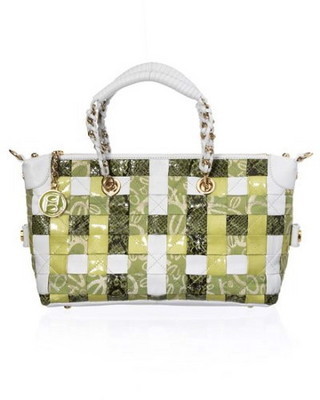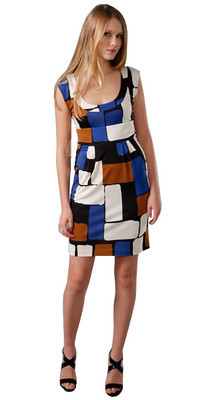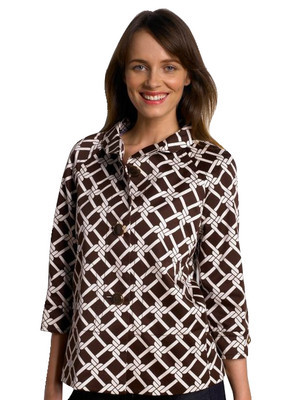 A nice graphic print can work just as well on a teenybopper as a working woman. The difference will be in the item the print adorns. If you've come to associate the trend solely with hoodies and boyfriend tees, we'd like to expose you to a different breed of graphic prints. Here are three ways you can incorporate this trend into your work wardrobe.
This Diane von Furstenberg dress could follow you from the office to drinks, winter months to summer. Throw some matte tights under it or a cropped jacket on top to make two fresh looks.
This satchel adds just the right element of pizzazz into an otherwise mundane office look. Tote it when you're wearing neutrals for a little kick.
A chain link print such as this jacket from Banana Republic works well on casual Friday paired with dark, straight-leg denim. Wear it Monday through Thursday with a neutral shift dress to pump up the volume.
REVIEW-JOURNAL