October 5, 2007 - 9:00 pm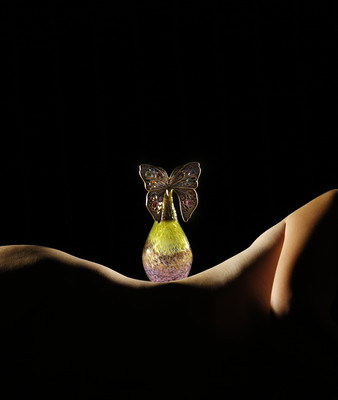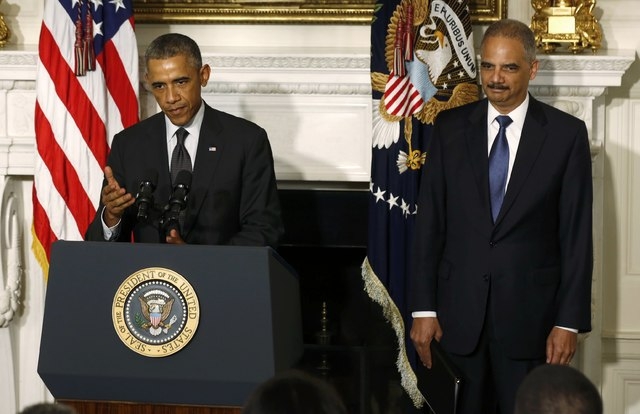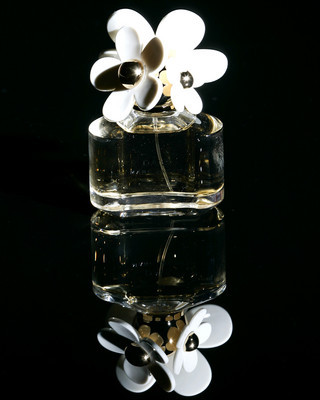 The trendiest clothes, prettiest makeup and shiniest hair will no doubt make an impression. But nothing causes that image to linger in the room after you've made your exit like a captivating fragrance.
A slew of designers and perfume houses have concocted scents for your consideration this fall. We've collected 24 scents and divided them into four fragrance families (wood, floral, oriental and citrus) to make the selection process that much easier for you. Take a peak at some of the beautiful bottles that will soon occupy space at local fragrance counters. Surely, one or two will catch your fancy enough to find their way onto your vanity.
Photos: Duane Prokop, Review-Journal
Model: Jennifer Autry for Impact Models & Entertainment
Stylists: Susan Stapleton and Xazmin Garza, Review-Journal
Stylists' Assistant: Britany Grant
Hair: Kelsey White for Euphoria Institute of Beauty
Makeup: Rachel Thomasula for Euphoria Institute of Beauty
spray it forward
Wrists and necks aren't the only places you can spray your favorite fragrance. When asked for the best spot to apply perfume, Coco Chanel once said, "Wherever one wants to be kissed." According to Mary Ellen Lapsansky, executive director of The Fragrance Foundation, women take that into consideration and much more. Here are a few examples.
Hair: "(Fragrance) makes it shine and it takes out the oils."
Air: "They spray the air and then walk through it."
Pillow: What better way to ensure sweet dreams?
Intimates drawer: Entice all your partner's senses.
Underwear: "Listen, everyone figures out something different for themselves."
Behind the ears, crook of elbow and cleavage: "Wherever heat is generated, it will expand a fragrance."
Inside the ankles, behind the knees: "Heat rises. If you start at ankles (the fragrance) will rise up."
If you have one signature scent and stay loyal to your beloved, you may want to consider "spraying" the field. Some fragrances just don't work in every arena. Here are a few recommendations, courtesy of Virginia Bonofiglio, associate professor of cosmetics & fragrance marketing for FIT, on which scents to wear around Las Vegas.
Mount Charleston: L'Occitane The Blanc, $42 for 3.3 ounces, loccitane.com. "A refreshing, modern version of White Tea featuring a bright citrus accord of grapefruit and orange zest, perfect for encouraging physical exertion."
Blush Boutique Nightclub at Wynn: Hermes Kelly Caleche, $75 for 1.6 ounces, Hermes. "Hermes is like old money. Women will feel expensive in this."
Caesars Palace poker room: Fendi Palazzo, $65 for 1.7 ounces, Saks Fifth Avenue. "Florals laced with patchouli and smoky undertones of guaiacwood create a winning moment for the wearer."
McCarran International Airport: Jo Malone White Jasmine & Mint, $50 for 1 ounce, Neiman Marcus. "(Jo Malone colognes) just have an international ring to them. And this one is easy on the nose."
Fashion Show mall: Prada Infusion d'Iris, $90 for 3.4 ounces, Neiman Marcus. "All Prada's clothes are so exquisite and the fragrance was designed the same way. The iris flower is one of the most expensive ingredients in the world; everyone will know you're wearing it."
UNLV Rebel football game: Marc Jacobs Daisy, $55 for 1.7 ounces, Marc Jacobs. "Even if you're losing it's a feel-good scent. And it has a musky scent underneath so men won't be offended by it."
Fremont Street: Juicy Couture, $65 for 1.7 ounces, Juicy Couture. "(Juicy) is one of the fabulous, sparkling, in-your-face scents."
Canyon Ranch Spa Club: Fresh Mangosteen, $75 for 3.4 ounces, Fresh. "Mangosteen is very high in anti-oxidants and this scent is designed to remind the wearer to take care of herself."
Cirque du Soleil show: Covet Sarah Jessica Parker, $52 for 1.7 ounces, Sephora. "It's totally new and totally inventive, a traditional masculine structure feminized with lots of geranium, lilies, musks and woods."
National Finals Rodeo: Hugo by Hugo Boss' Hugo XX, $52, 2 ounces, Dillard's. "Part of a his and hers duo … with the sexy animallic notes you might encounter at a rodeo."
Las Vegas Athletic Club: Dolce & Gabbana The One, $82 for 2.5 ounces, Saks Fifth Avenue. "After the gym … you deserve it. Nothing (makes you feel good about yourself) as well as an opulent bold concoction of musk, amber, florals and citrus."