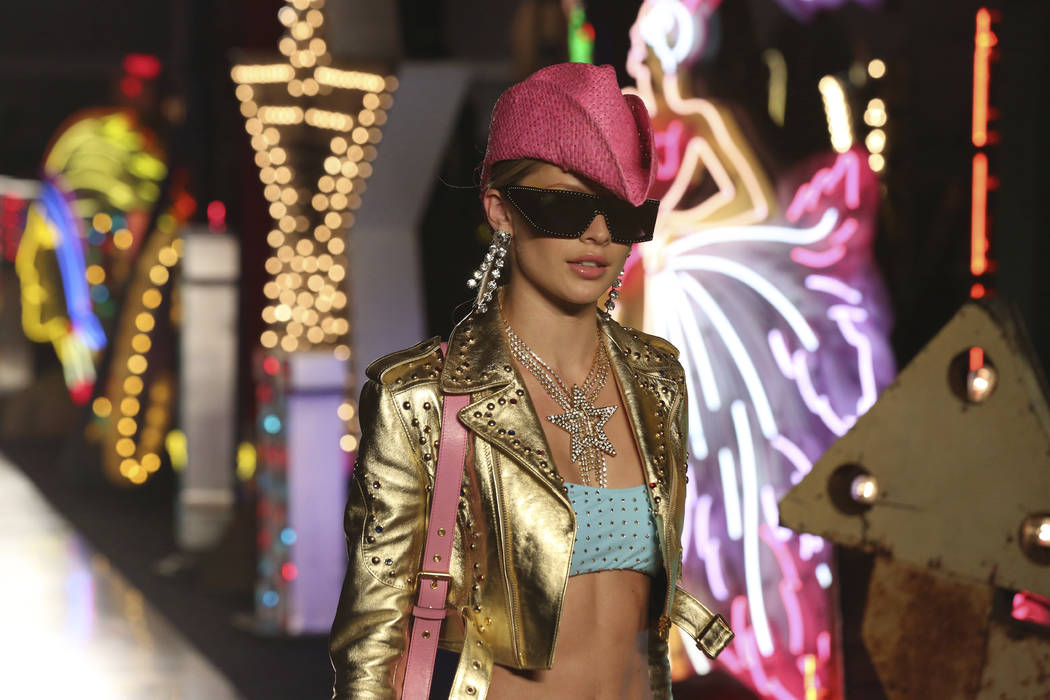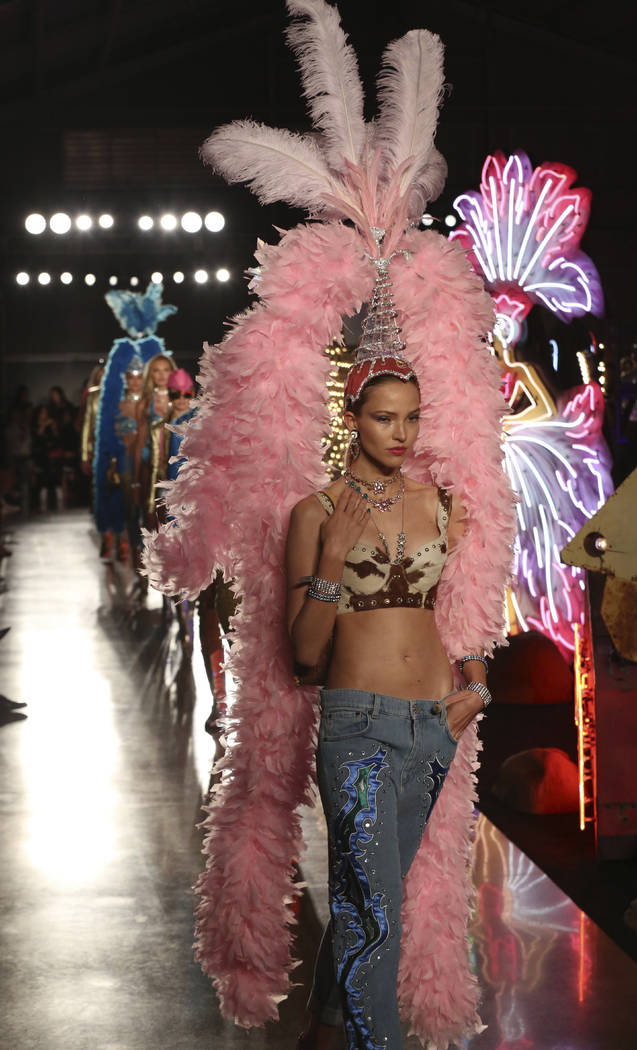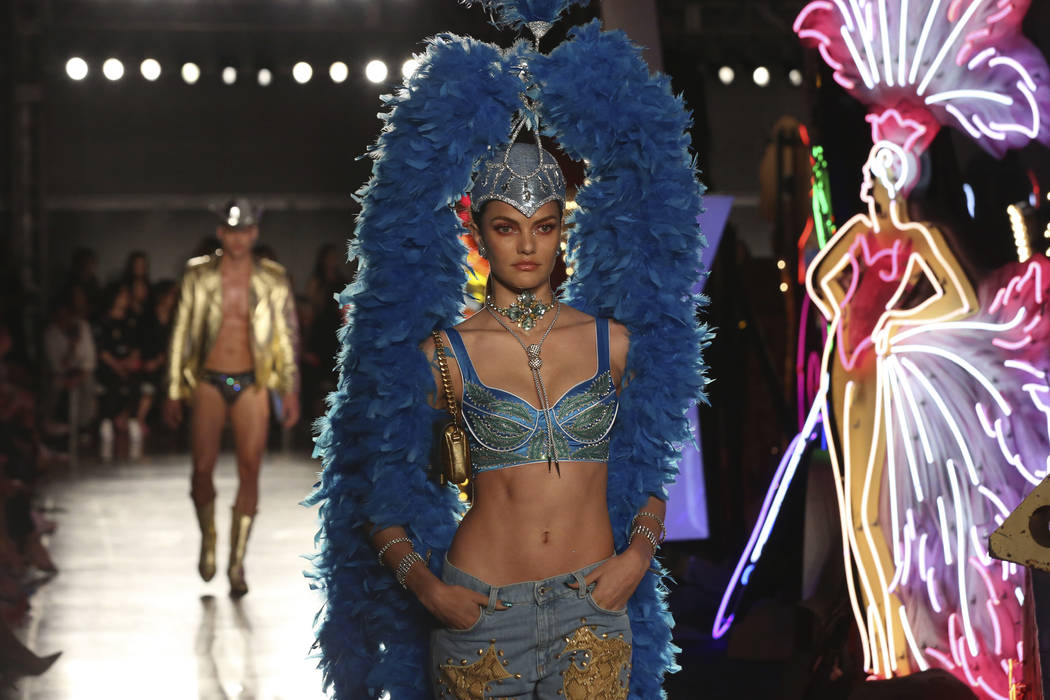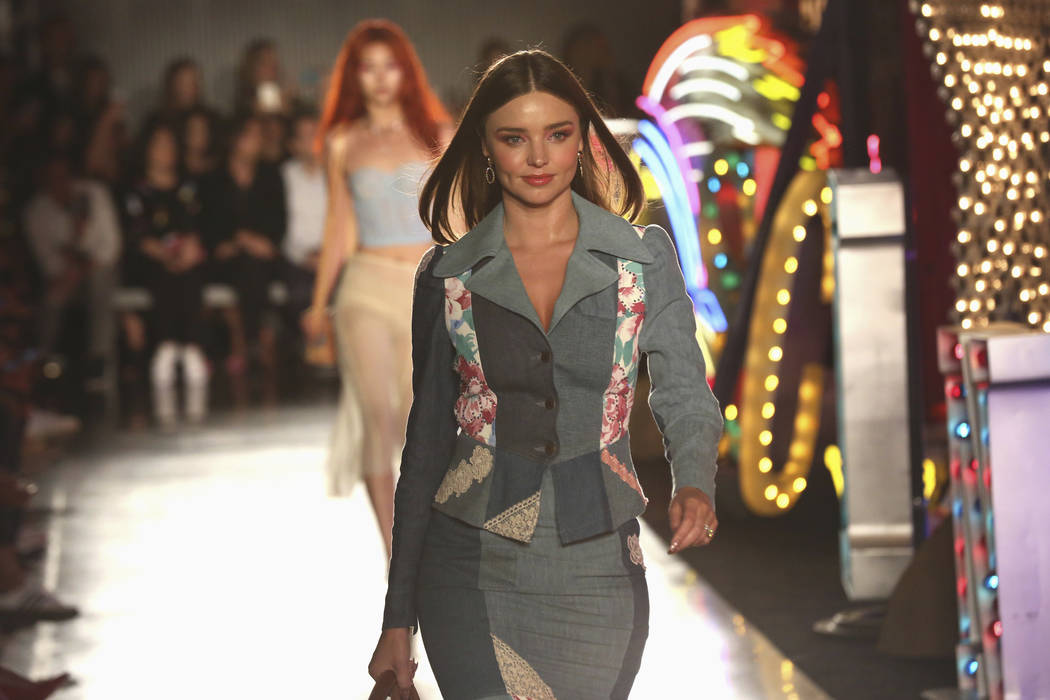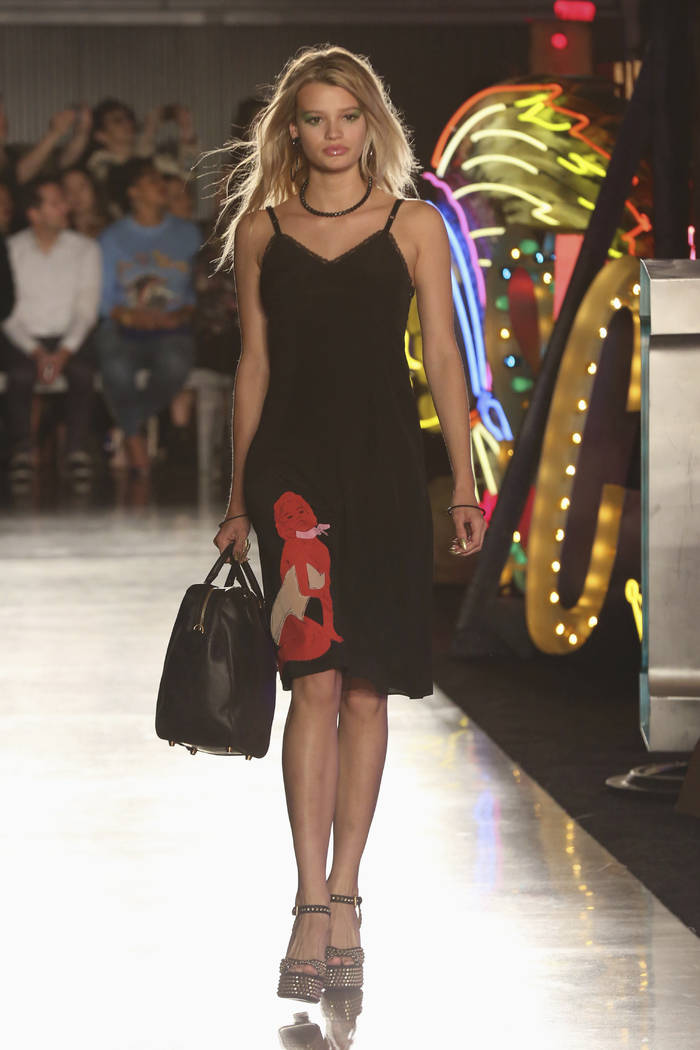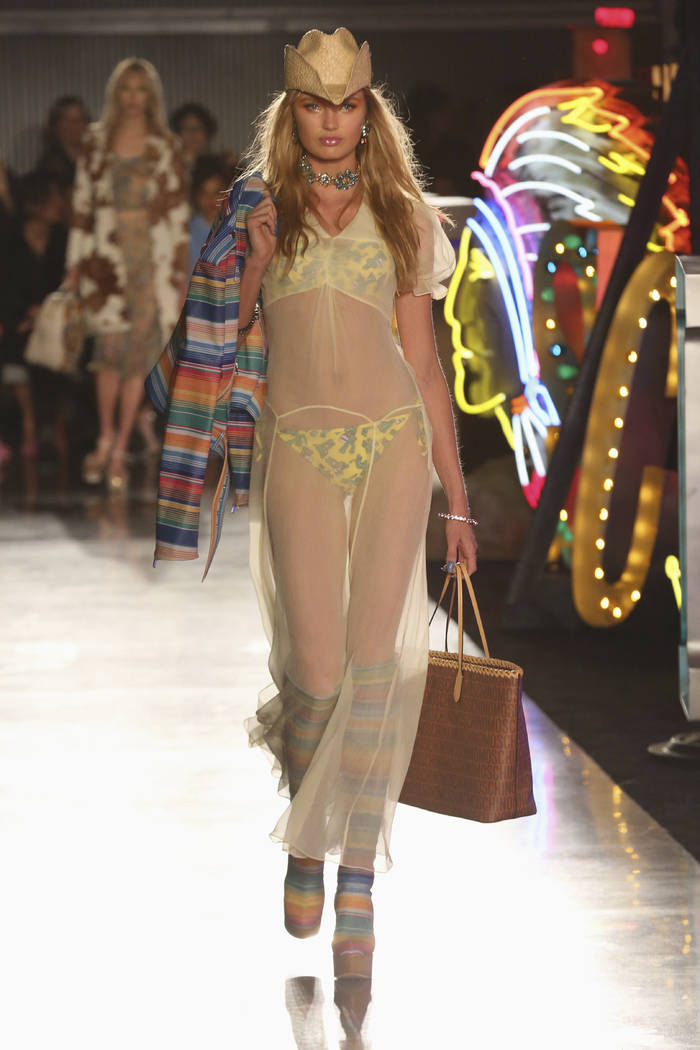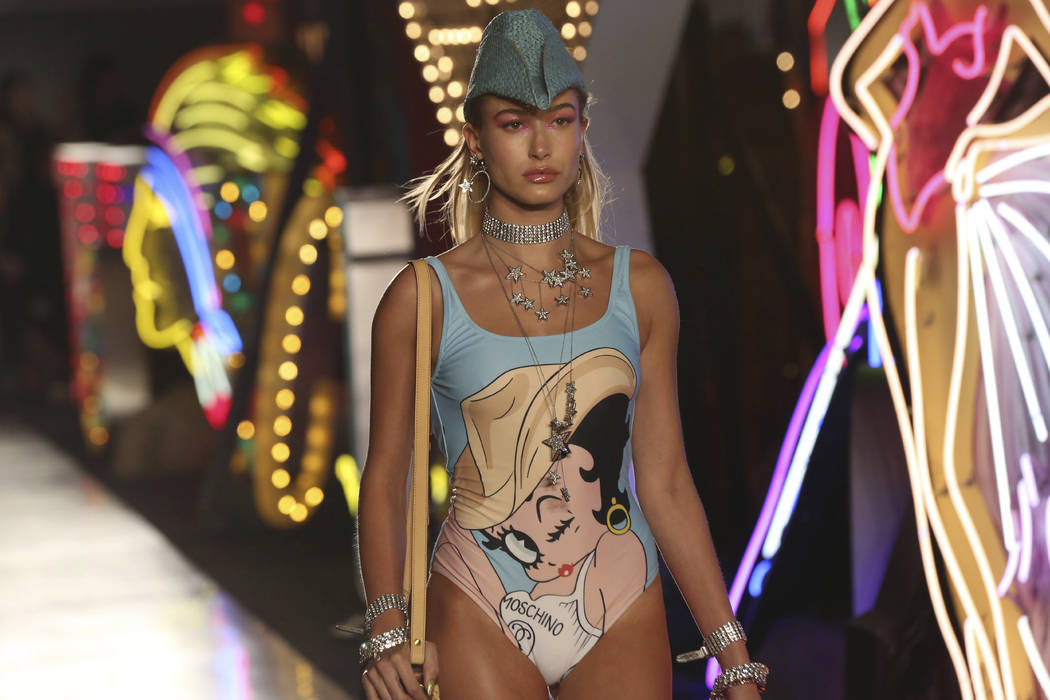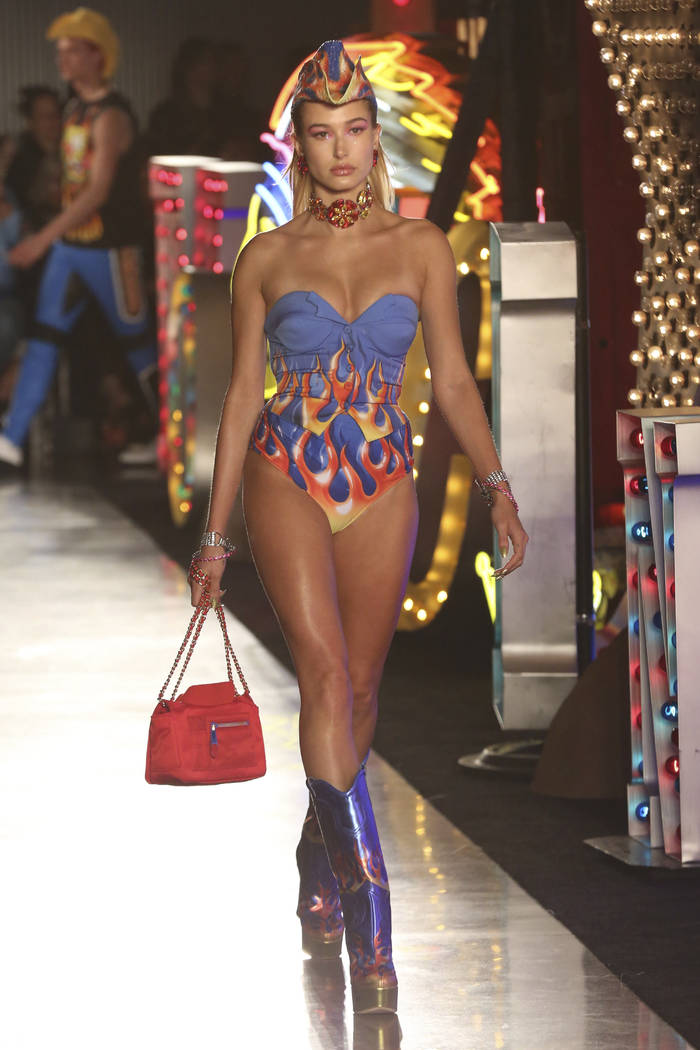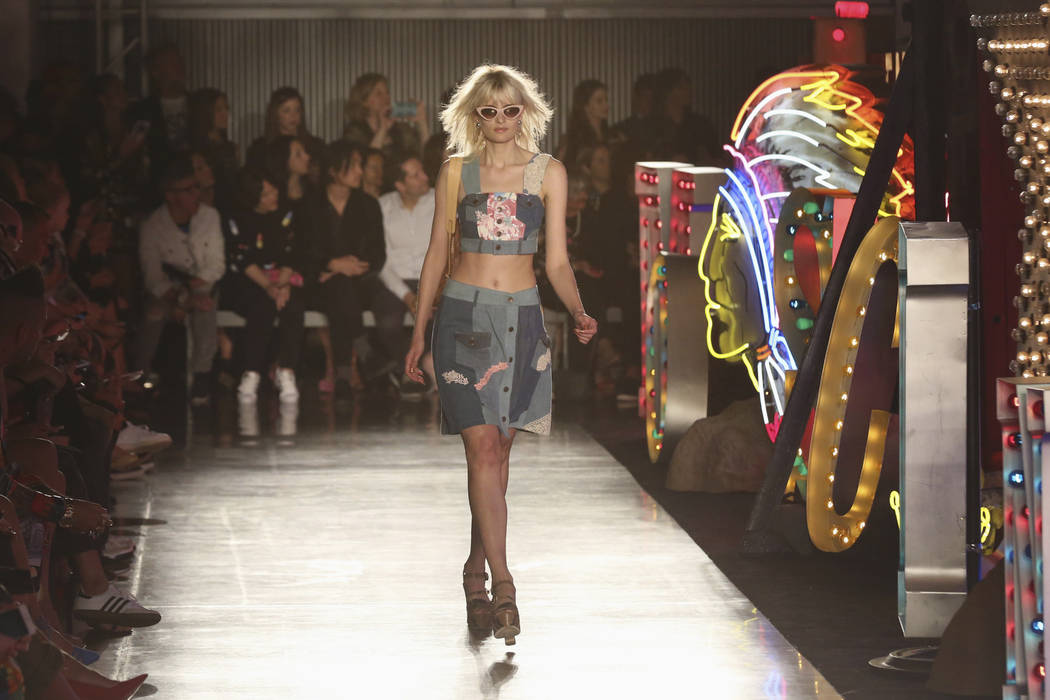 LOS ANGELES — Jeremy Scott, creative director of the fashion house Moschino, presented a splashy Las Vegas-themed collection in Los Angeles on Thursday.
Miranda Kerr, Hailey Baldwin and Stella Maxwell walked a catwalk lined with bright neon signs to slot-machine sound effects and Elvis' "Viva Las Vegas" at the MADE Fashion Festival.
Betty Boop and pinup girl appliques adorned sweaters and coats; hot rod flames decorated leotards and blazers; and sequins ran wild on everything from pastel suiting to men's Speedos.