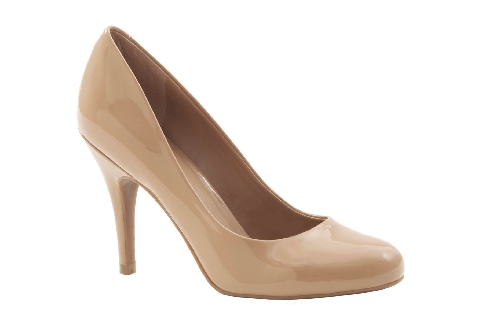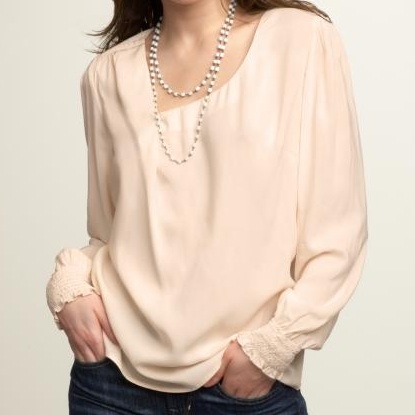 Remember her? She's the girl who acted like herself for a reality show, acted like a designer for a fashion line and acted like an author for a couple of book deals. We suspect she's acting like a red carpet poser for this here picture, too. Still, we're willing to admit Lauren Conrad looked worthy of the "feminine fashionista" honor she picked up at Us Weekly's Annual Hot Style Issue event.
Conrad's style reminds us of a younger version of Jennifer Aniston's. She sticks to simple styles, rarely tests the color boundaries, and manages to come out looking equally sexy and stylish. And, if she took up yoga, her 25-year-old legs could compete with Aniston's 42-year-old treasures.
For now, she'll rely on her youth to get away with skirts that are one breeze away from a peep show. The mini A-line silhouette saves this piece from boredom while the high waist and vertical pleats obey every figure-conscious fashion rule created. They carve out her shape while lengthening and slenderizing at the same time.
Luckily for the girl who will go to the grave insisting a sex tape doesn't exist, the skirt's slight swing does a fine job of turning a lot of leg into an innocent flirt.
It's that kind of subtlety that keeps L.C.'s image PG-13. She carefully neglects just enough buttons of this top to make men ponder the strength of that third button. And, just like Faye Dunaway's wardrobe in "Network," this piece has a way of looking sexy, but makes us scratch our heads as to why. With the exception of that small area below her collarbone, it's more conservative than a Tea Party rally. The lightweight flounce of the fabric, however, keeps this top age-appropriate. For 20-somethings, that just means it's not strictly Talbots territory.
Check out the chain-handle handbag. We suspect it's Chanel, the label Conrad's been wearing since her "Laguna Beach" days. If you still mistake this bag for the ladies-who-lunch type, this should dispel that myth. This is, after all, a girl who rose to reality fame from a high school love triangle.
Her shoes are such a perfect nude they almost go unnoticed. That could have been the intention since they look like the hidden platforms from her LC Lauren Conrad line for Kohl's. We can't help but notice these celebrities with budget-friendly lines will don their namesake pieces so long as they speak in whispers. It must be part of the contract. They said they'd wear the line, but they never said they'd wear it with pride.
In Conrad's case, she can do like she has done with her reality shows and book deals and "act" like someone who likes her own line.
To copy her look, consider the modestly priced suggestions we've compiled.