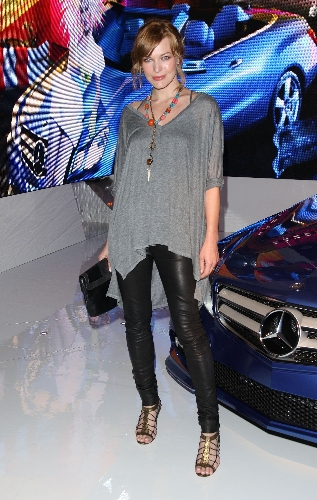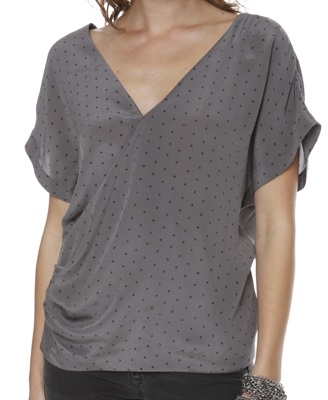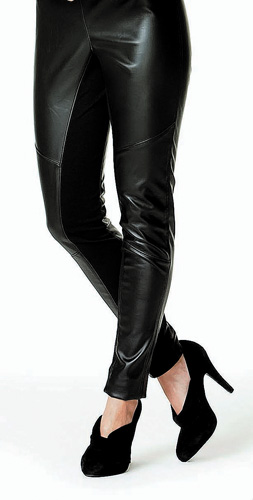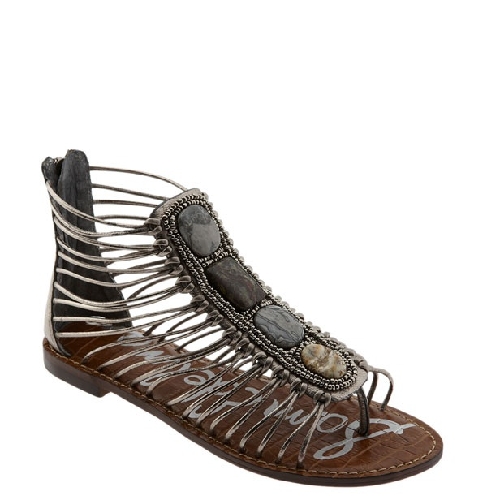 While celebrities such as Kim Kardashian and Jennifer Lopez arrived at Fashion Week in New York with outfit changes and high-glamour looks, Milla Jovovich opted to do her own thing. Her own thing just so happens to call for an outfit comfortable enough to endure a 12-hour flight. Forget the stilt stilettos and perfect party dresses, this one makes uber style look easy.
She may be known more for her tough girl action roles these days, but if you subscribed to Seventeen magazine in the late '80s then you know Jovovich as a cover girl first. Her model physique could very well explain how she makes an oversized jersey top look sexier than Lopez's off-the-shoulder minidress at the Tommy Hilfiger show.
We love the ease of this top. The longer back lends an element of elegance, but the necklace layers deliver the boho theme we've come to associate with Jovovich. One is chunky and vibrant, the other dangly and neutral, perfectly illustrating the double-personality of this ensemble.
Her leather leggings are a fine rebuttal to the peace and love boho-ness going on up top. In fact, they look like just slipping them on could spur a woman to check into a hotel room for the mere purpose of trashing it. Rebel rock star through and through. Until her shoes get in on the conversation, that is.
Open toe gladiator flat sandals aren't exactly the typical footwear that come to mind when Fashion Week is the destination. We're not sure why not, though. When going from show to show and posing for photos at every turn, it seems the smartest route. Somehow we doubt the other celebs will give their Louboutins a break for something like sensibility, though.
Finally, we have an oversized envelope clutch. If she were carrying a bag on her shoulder or gripping a satchel, the look would have taken a completely different path and ended up lost, looking for direction. This chic clutch, however, acts as the peace-making mediator between the boho look and the rock star. All styles are getting along and ready to warm the front row seats of the hottest shows at Fashion Week.
Here's how you can create a similar look.