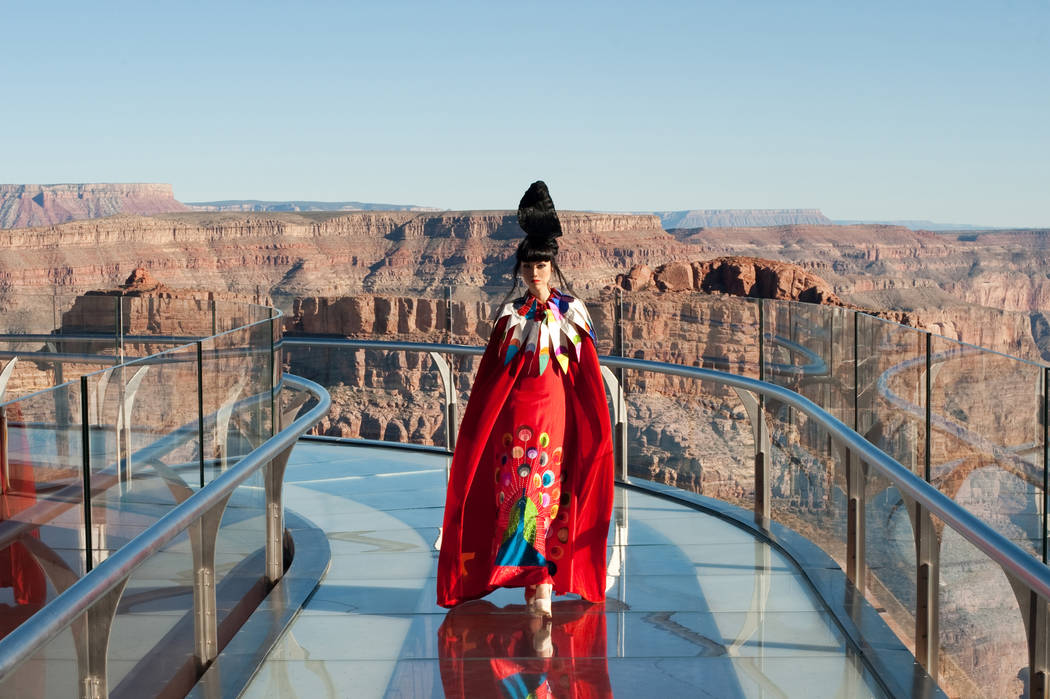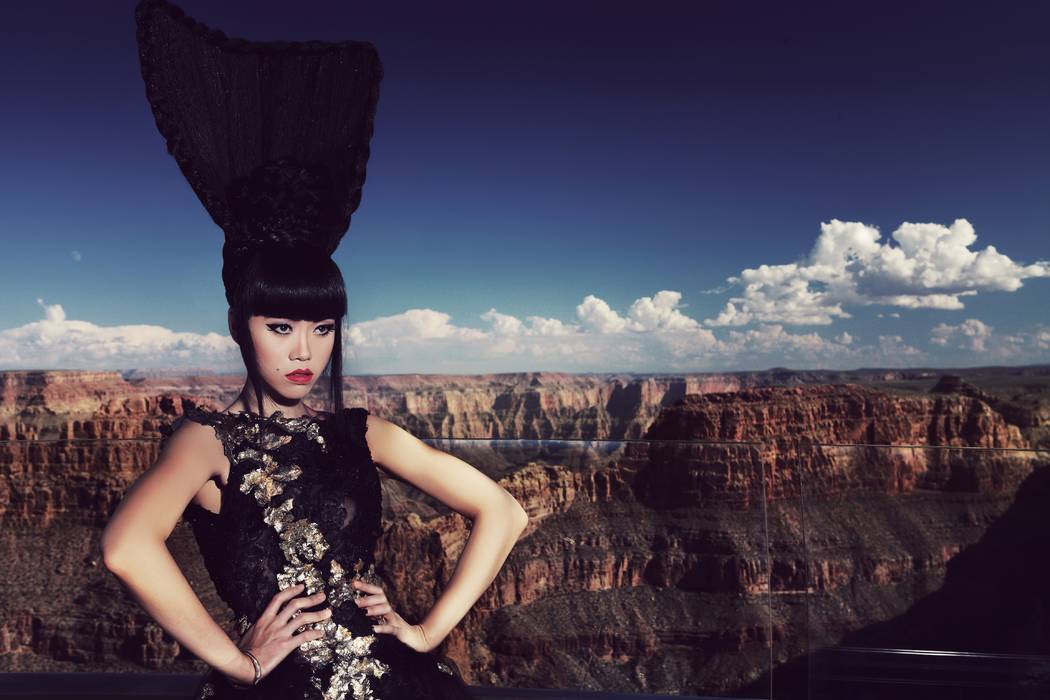 Jessica Minh Anh was one of thousands of visitors to Hoover Dam last week, and like most everyone, she posed for pictures in front of the man-made marvel.
Far from typical tourist shots, a selection of those images became the latest addition to the international fashion phenom's growing portfolio of conceptual portraits taken at iconic locations around the world.
Born in Vietnam and educated on three continents, Anh decided to pursue her passions for fashion, modeling, travel, art and architecture into her own signature style statement after graduating from university. Since 2011, she's staged more than 15 elaborate photo shoots at landmarks around the world, including the Eiffel Tower in Paris, One World Trade Center in New York and the Tower Bridge in London.
Anh also holds the world record for highest fashion show, set in 2013 on the Grand Canyon Skywalk 4,000 feet above the Colorado River. An invite-only fashion show featuring designs by a cadre of global couturiers will be held at the dam June 26. More information about Anh's work can be found at jmodelmanagement.co.uk.