December 17, 2009 - 10:00 pm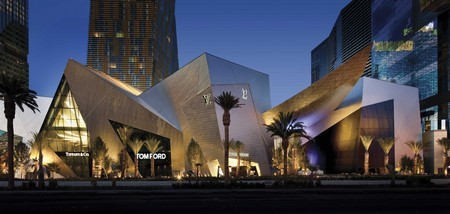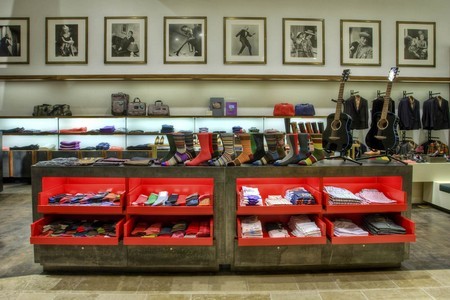 When the folks at CityCenter decided Crystals would be an uber high-end shopping venue they devised a three-part wish list. If group A snubbed them, they'd court group B. If B turned them down, C would get a call.
Judging from the retailers who've already opened their doors, and the ones soon to set up shop, things went well with group A.
"We didn't even have to go to our B list," says Farid Matraki, Crystals general manager. "The tenants under our canopy are unmatched (in Las Vegas)."
It's hard to argue with him. Tom Ford, Paul Smith and Marni are a few of the unique-to-Las Vegas boutiques that already have opened. Lanvin, Miu Miu and Carolina Herrera are coming. To Las Vegas fashion plates' ears, this comes as sweet music. They love watching the list of designers without a Vegas presence shrink, but even the repeats can dangle a carrot here.
Louis Vuitton, Tiffany & Co., Roberto Cavalli, Mikimoto, Prada and Van Cleef & Arpels all amped up their square footage to call Crystals home to their largest Las Vegas stores. Louis Vuitton and Prada took it a step further, making their stores flagships.
"When retail is built it's always been on the back or the side (of the project)," says Matraki. "Crystals is the center of (CityCenter)."
He means that literally, but it could be argued figuratively as well. When you devote 1,200 square feet of Strip frontage space to three fashion boutiques (Tom Ford, Louis Vuitton and Prada) and one jeweler (Tiffany & Co.), it acts as a mating call to luxury shoppers. Louis Vuitton and Tiffany & Co. offer entrances from the Strip so a passer-by can mosey in without meandering through all of CityCenter. Prada will do the same when it opens in June. Tom Ford can't right now because the back of its store is under construction, according to Matraki, for something "special" the designer plans to launch in fall 2010.
In a news release from the menswear designer who is busy with the Oscar buzz his film directorial debut ("A Single Man") is generating, he refers to his only West Coast stand-alone boutique as "looking towards the future." His fans have been urging Ford, who resuscitated Gucci before launching his eponymous menswear line, to give them a womenswear line. They would undoubtedly consider that "special."
In addition to Tom Ford, who dresses celebrities such as Brad Pitt and Jay Z, male shoppers can indulge in Paul Smith, the British brand that blends dandy with hipster.
"There is such a large volume of shops in Vegas that I doubt we will change (the shopping landscape) at all," says Smith, "but hopefully we will show that shops can have some character and individuality in a sea of international brands."
He hopes to do that not only through his men's and women's clothing, shoes and accessories, but also with the charming deco of the store that's referred to as something of a treasure hunt. The books, curios, chairs and a lot of the framed art are for sale and complete the shopping experience.
Paul Smith isn't the only store that will have shoppers taking in much more than the clothes. Roberto Cavalli fills 10,000 square feet with women's and men's ready-to-wear, accessories, time and eyewear collections, intimates, home and pet lines. It's the only company-owned Cavalli store in Vegas and the largest one in the United States, which is why the brand went the extra mile with the design that's a mix of the Cavalli boutiques in Paris and the Cavalli Club in Dubai.
"Customers will experience a unique and glamorous atmosphere that embodies the modern elegance of the Cavalli world," says Cavalli through e-mail, "including a catwalk stage down the center of the boutique and a Swarovski crystal chandelier."
Boutiques at Crystals will continue to open, with the majority good to go by the Chinese New Year at the end of January. A total of 29 are ready for business now and 15 are in the works. Bottega Veneta, Nanette Lepore, Kiton, Assouline, H.Stern and Cartier are a few already open. Christian Dior, Emilio Pucci, Ernemegildo Zegna, Fendi, Gucci and Versace are preparing to open.
"It's hard to believe how quickly all these leading retailers populated the Strip," says Tom Julian, trend expert and president of Tom Julian Group, a brand consultancy. "The global designer names of Tom Ford, Paul Smith and Marni now help to solidify Las Vegas as the best crossroads in the world of international labels and luxe brands."
Crystals is located at CityCenter at 3720 Las Vegas Blvd. South, 590-9299, crystalsatcitycenter.com
RELATED STORIES
• THE CRESCENDO: Newest, most expensive joint on the Strip opens with fireworks, fanfare
• First are foremost
• JANE ANN MORRISON: Wear comfortable shoes, stylish clothes to see all of CityCenter
• Bellagio exhibit a primer on CityCenter art, architecture
• Everywhere You Look