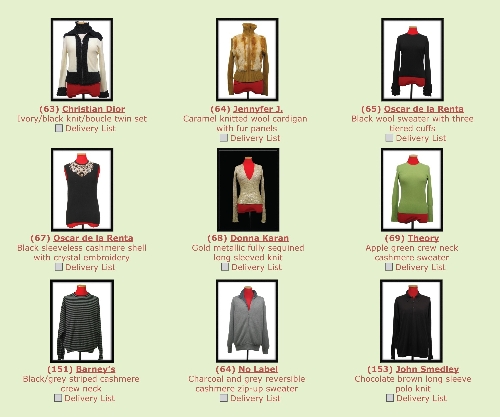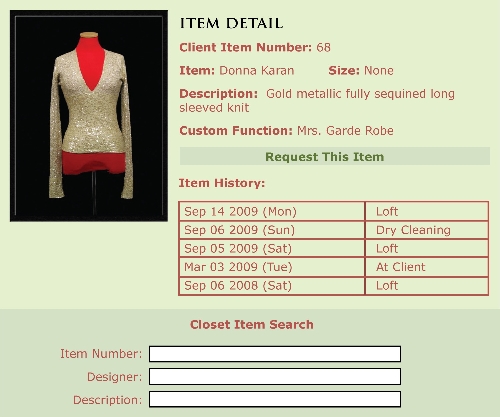 If you think no one takes their wardrobe more seriously than you, you're in for a surprise. Garde Robe has made its way to Las Vegas and it wants nothing more than to care for your wardrobe in a way not even you can. As a luxury wardrobe storage and valet service, it's their business to manage your garments and accessories.
With services that range from storing seasonal garments to design-house archiving, the convenience factors are endless. This explains why Garde Robe generally appeals to two kinds of clients: "People who've invested a significant amount in their wardrobe — from vintage to bespoke clothing — or people who travel a lot," says Doug Greenberg, Garde Robe vice president.
Those who've racked up the frequent traveler miles know what it's like to loathe the packing process, no matter how well-coordinated their system. For them, Garde Robe's Luggage-Free Travel is a godsend. For $350 a month, clients store up to 50 garments. When it's time to travel, clients go online and mark which items they want sent and where they're to go. Their garments are accessible anytime, anywhere.
Greenberg figures conventioneers who visit Las Vegas frequently will find use in the service, which partners with San Diego-based Margaret's Couture Cleaner to safely store pieces on the West Coast.
Relieving clients of luggage is just one service. Garde Robe initially started as a means to give New Yorkers more closet space. Winter items were stored and kept until it came time to switch to a lighter wardrobe for spring. Fashion mavens with fur coats and vintage gowns that require special care also found a use for the service, which uses "museum-quality conditions" to store clothing.
Not only are all stored items insured, they're also kept in climate-controlled, renovated loft spaces with air purification and 24/7 video surveillance. If need be, they're also cleaned for a fee as dirty garments can't be stored.
Some Garde Robe clients have no interest in storing their wardrobes, though. These are usually the clients who have closets so large, it's hard to keep track of its entire inventory. They simply want to take their closets digital. "This is for people who want to organize their closet online or dress online, like Cher from the movie 'Clueless,' " Greenberg says.
After every piece is categorized and cataloged according to its type, designer, size, color, fabric, season, etc., it's also professionally photographed for the best presentation possible. A digital look book of sorts is created and various outfits are styled for effortless closet browsing. Prices vary, depending on the volume of clothing and photography options selected.
The greatest testament to Garde Robe's work would have to be its more high-profile clientele. For instance, as a partner with the Council of Fashion Designers of America, it provides archive storage, conservation and cataloging for such fashion giants as Oscar de la Renta and Carolina Herrera.
It serves as reassurance when clients show anxiety about entrusting their wardrobe to a third party when the third party handles the entire vintage collections of some of most coveted designers in the world.
"Our clients are definitely passionate about what they have in their closets," Greenberg says. "You wouldn't buy a Bentley and park it in a cheap garage."
Log onto garderobeonline.com or call 888-427-3311 for more information about Garde Robe.
Storage Secrets
Avoid these common mistakes at home.
Distortion and stretching: Never store vintage, embellished gowns, knits or delicate items on hangers. Always store them flat, wrapped individually in acid-free tissue and placed in a breathable box.
Fume fading: This occurs when garments can't breathe properly, which can result when plastic garment bags from the dry cleaners aren't removed immediately.
Moth problems: Material-damaging insects are drawn to body oils and perfume. Never put worn items back in the closet next to clean items or moths might do irreparable damage.
Closet mildew: Don't put freshly cleaned leather pieces in the closet too soon. Remember, leather takes longer to dry completely so wait a couple days or you could contaminate your closet.
Dye transferring: Leather and denim are the culprits. Just don't let them come in contact with other items. Store them with breathable garment bags (hanging items), dust covers (handbags) or individual boxes (shoes).
Fabric impurities: This happens with poor circulation. Be sure not to overcrowd a closet. If you store items in a guest room, turn on the fan from time to time and open the closet doors.