Pajama-ensemble pieces. How to wear your pajamas to work?
January 25, 2016 - 4:27 pm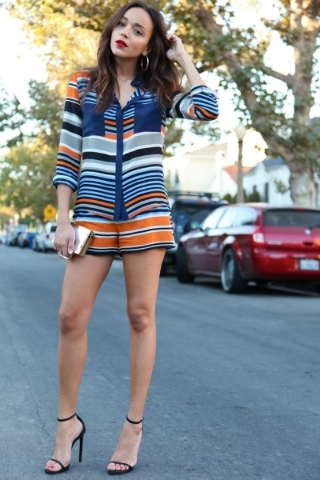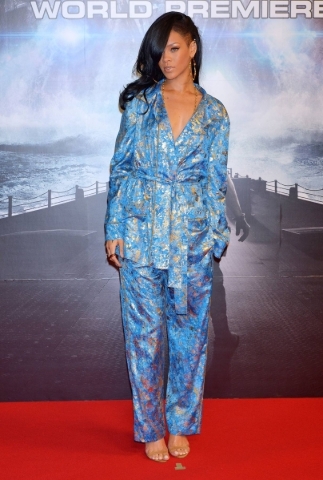 The second they hit the runways, pajamas instantly became the trend desired by all. We all wanted a piece of it in our wardrobe. Perhaps it's because of the silky textures, wide-leg and button-down liberty, or the feeling of wearing the most comfy separates all day long. This trend brings a lot to the table, one thing is absolutely true: There's a key in order to master the pajama dressing trend and look fabulous, instead of messy.
Saying that, there was just one problem: How on earth does someone wear pajamas without looking like it just roll out of bed? The challenge of bringing them out of the bedroom and into daytime territory it's less complex by looking at the New York runways and stylish fashionistas in the world's main cities. Take a chance, and learn how to wear the pajama trend to work, pulling off a cool and comfy ensemble outside of your comfy and private territory. Read on!
Avoid Looking like you rolled out of bed
If you're going to wear pajamas-ensembles pieces, make sure there are NO wrinkles. Steam or iron any creases out. There's a difference between the lived-in and polished look, and that's the deciding factor. That makes the difference.
Pair up with tailored pieces
Pajama pants are naturally loose and silky, so balance your outfit with black, white, red or grey tailored pieces. There needs to be a mix of casual and sharp components in the look. If all the items are slouchy, you will look messy.
Pay close attention to the fabric
If you're going to wear pajamas as a set, silk is more formal. Rock the cotton pieces in the privacy of your home. Also, adding a classic pointy-toe pump will elevate the look, making it office-appropriate.
Layering. More is always more
Pajama shirts are usually baggy and loose. Try to layer them under dresses, sweaters or vests. Pulling them in, accentuates your figure, smooths them out, and gives them shape.
Pajamas MUST BE loose
Avoid at all circumstances a tight pajama piece. Pants, shorts, blouses, should be loose and flowy. Enjoy this trend that benefits all body types, by letting the silk flow.