Poshmark sellers trade tips, stories at Posh Live at SLS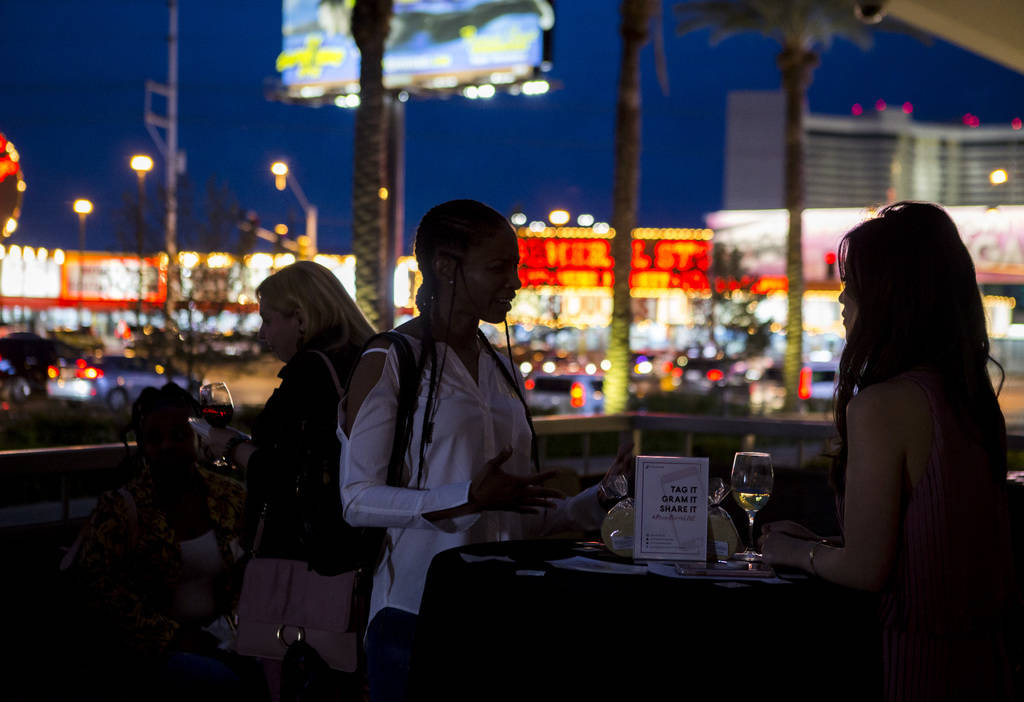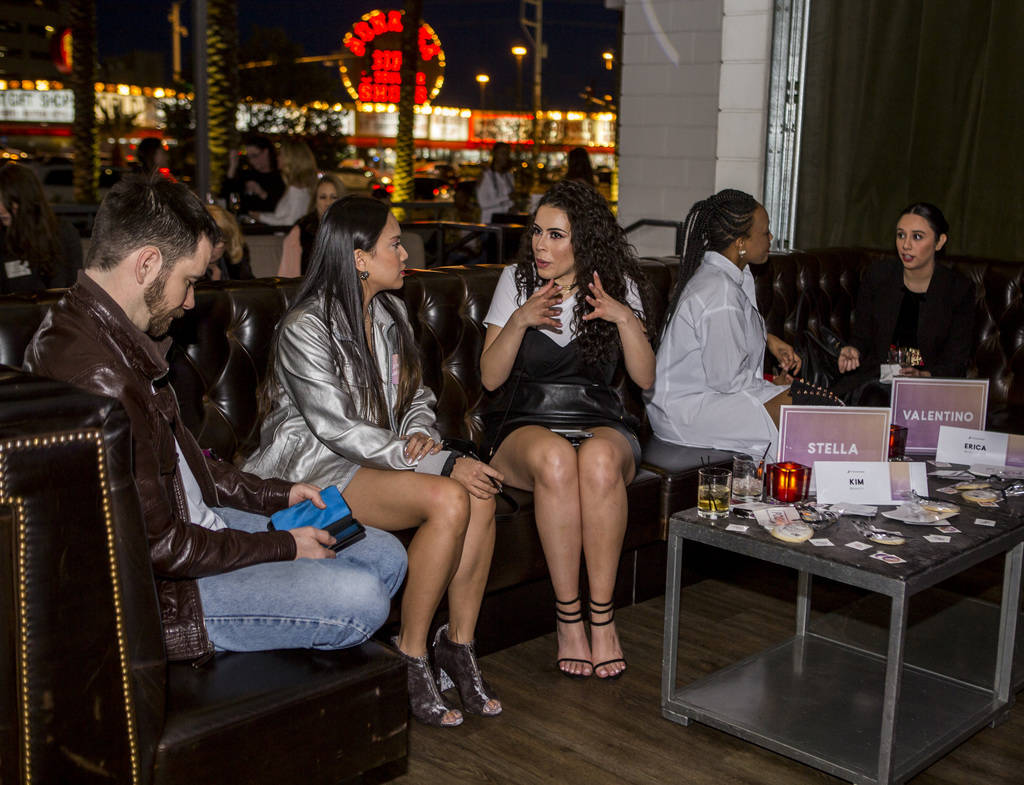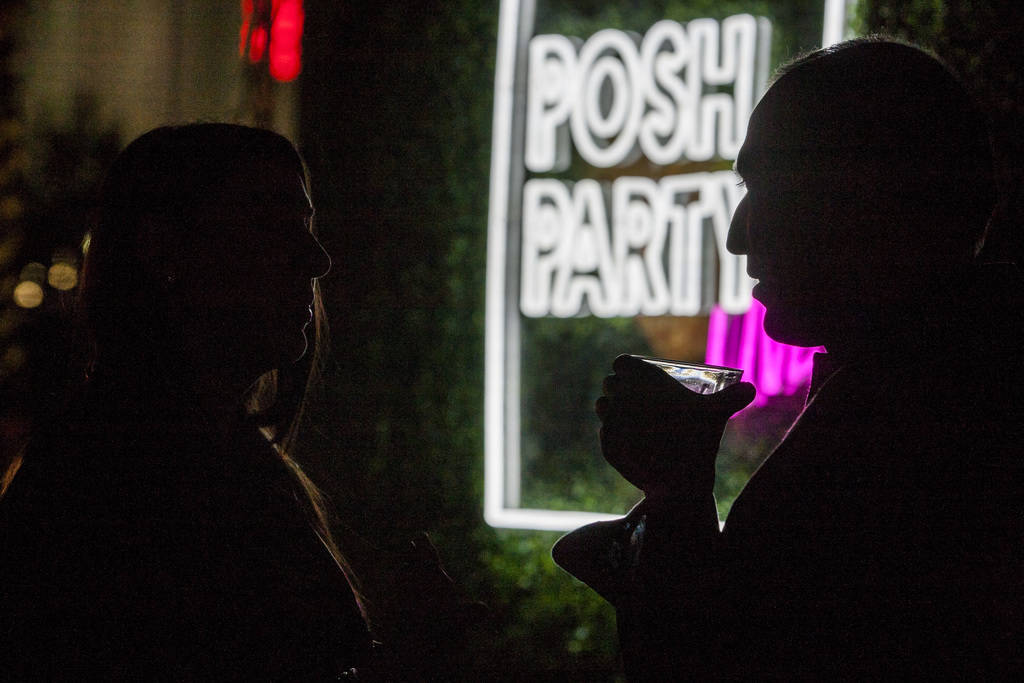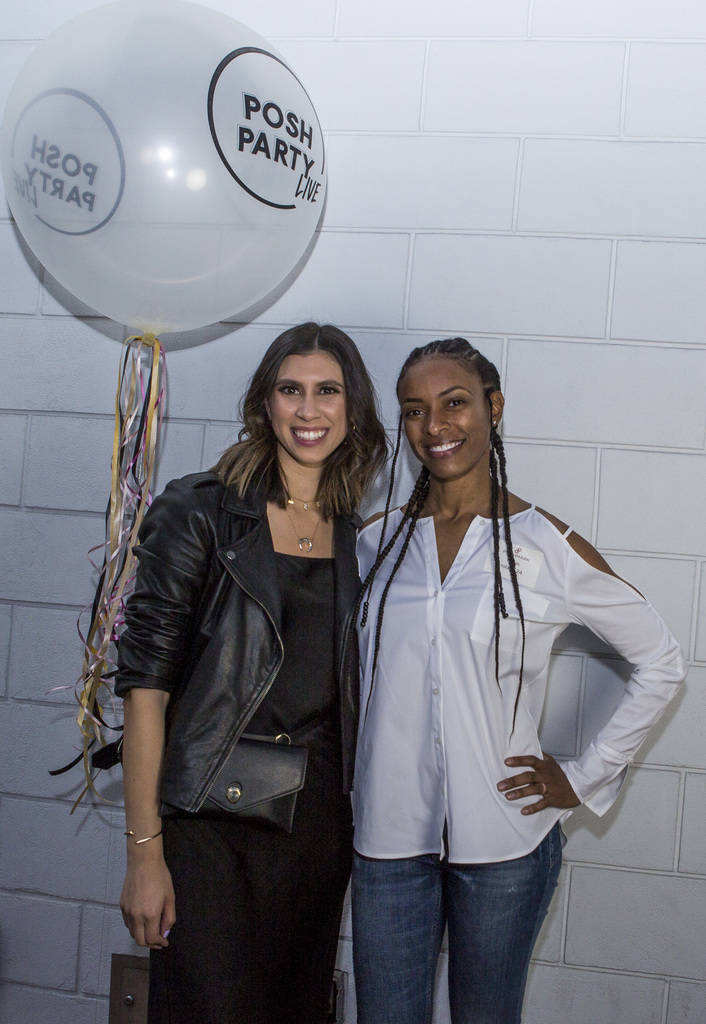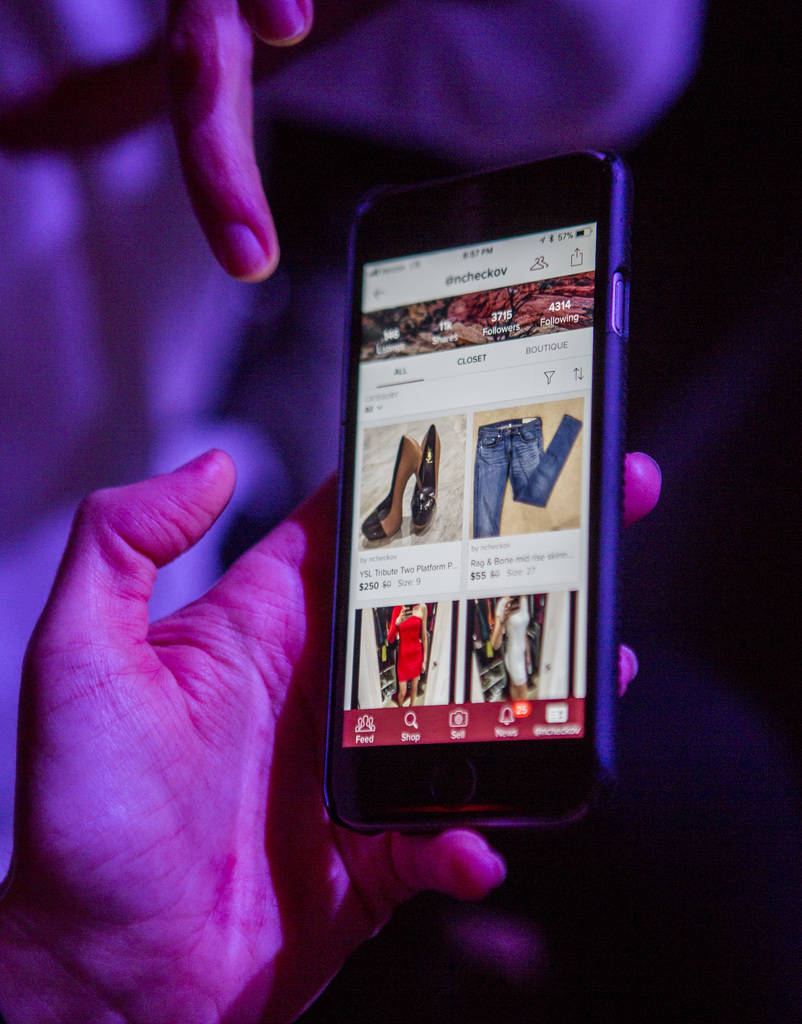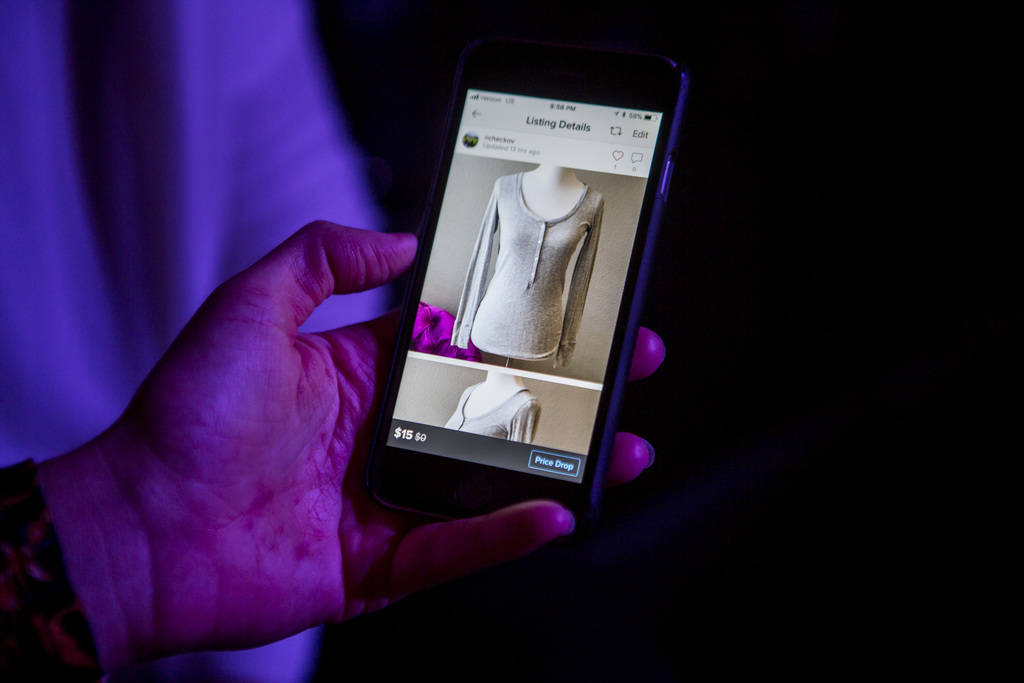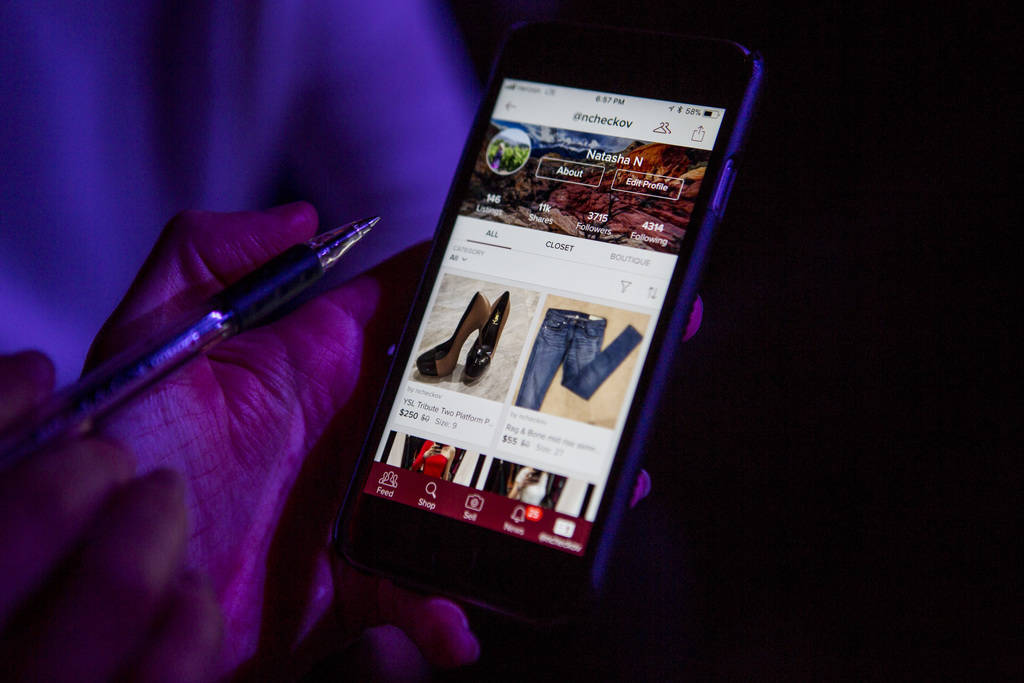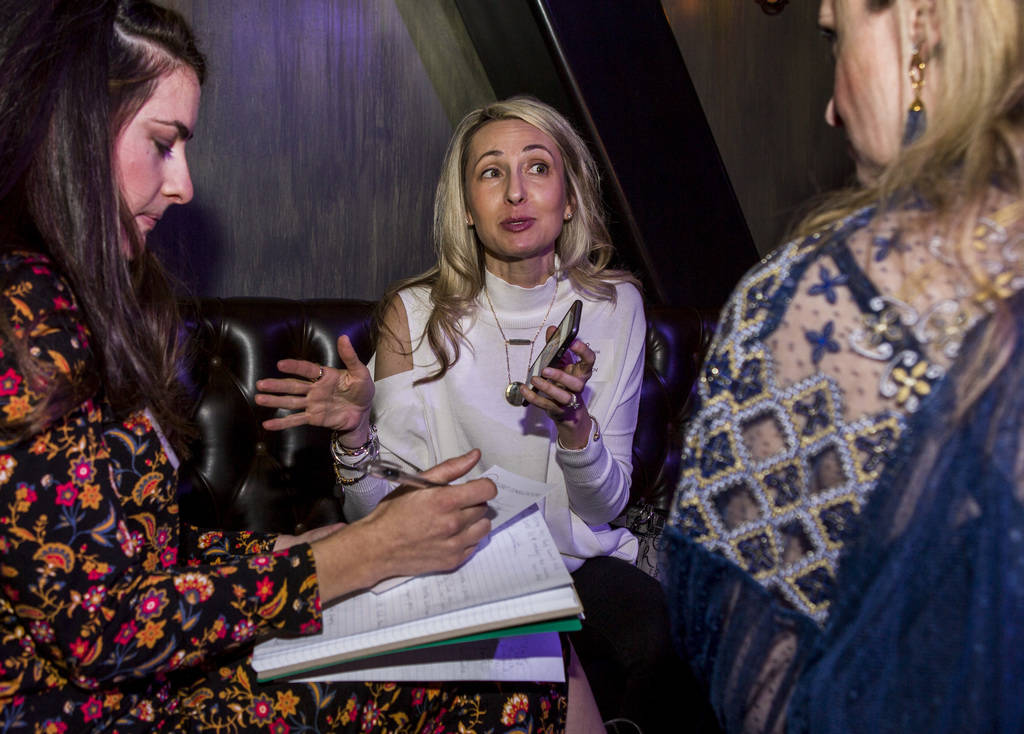 Three years ago, Yenilett Garcia was working as a marriage and family therapist raising three children. She longed for a career that would give her more time with her children.
She found Poshmark, an online shopping platform that gave her that time. Starting on her closet floor, Garcia styled outfits from clothes she no longer wore. With only a few thousand followers at first, she began to learn the system and how to appeal to customers.
"It worked out perfect," Garcia said. "It's funny because now I look at those first pictures that I took and I see how much I've evolved and progressed since then."
On Tuesday night, about 100 sellers such as Garcia attended Posh Live, an event celebrating Poshmark's 3 million sellers. Pop music blared, cocktails flowed and newfound friends shared stories at the event held at SLS Las Vegas.
"I've been coming to these events ever since I started with the app three years ago," Garcia said. "I pretty much learned everything from women who come to these events looking to empower other women and give them tips on how to become successful and own their own business."
Now the owner of a shoe boutique called @beautifulus, with more than 100,000 followers and over 5,000 listings, Garcia said she uses the platform to not only sell merchandise, but also to tap into her previous career.
"When I sell a pair of shoes, it's not just a pair of shoes," Garcia said. "For me, leaving a personal note for each customer, telling them they're beautiful today and always, making sure I leave just a small gift for them — that, to me, is what makes it personal. And that's me also doing therapy through my shoes."
Founded in 2011 by Manish Chandra, Poshmark allows members to buy and sell merchandise for a fraction of its original cost. "Poshers" transform their old items into new treasures for buyers. Members can also buy and resell wholesale items directly from the website.
"When we started, it took us almost six months to get our first few thousand sellers, and today we have 3 million sellers on the platform," Chandra said. "We are connecting the country through the network we created. We are starting to see it as a new start to retail platforms. I expect that one day, one of these seller stylists here will create a $100 million business through Poshmark. It would be such a proud moment to see their success."
Mothers, wives, young adults with budding careers — Posh Live attendees were looking for ways to bolster their sales and network with fellow poshers.
"I have about 275,000 followers," said seller Mary K. Carota, also an American Airlines employee. "I've had really great success with it. There's nothing like seeing that green dollar sign that says sold. Right now, I'm in the five digits. I have friends who are in the six digits. I do pretty well."
Poshmark offers earning power, but Carota said that isn't the only benefit of becoming a member: It's a community.
"I started going to these meetups and now, three of my closest friends are people I've met on Posh," Carota said. "If Poshmark stopped tomorrow, these women would still be my friends. It really is a family. This has enabled me to make friendships that I never would have had if it weren't for the app."
During a panel featuring Garcia and Robin Haskett, also a successful seller on Poshmark, attendees learned ways to maximize sales on the app and improve their closets. "Closet Consultations" sessions were also available.
Chandra said his sights are set high for Poshmark.
"We see us going international," Chandra said. "I hope that one day this impacts the world. Thinking about countries where the average income is not so high, imagine a woman there who could maybe sell three items to a woman in Manhattan and be able to end up earning an entire year's salary. That can be done just by selling fashion. So, I think we could really change fashion, change retail, but ultimately change lives as well."
Poshmark, by the numbers
3 million seller stylists
1 in 50 U.S. women sell on Poshmark
Seller stylists share 10 million items daily
1 in 5 new members are men
Over $4 million worth of inventory is uploaded to the platform every day
Over 25 million items for sale from more than 5,000 brands
75 percent of shoppers are repeat buyers Poshmark boutiques
How it works
1. Sign up
2. Update technical info (profile picture, bio, location, etc.)
3. Take pictures of merchandise and upload them through "Sell" tab
4. Follow as many people as possible.
5. When items sell, print
Poshmark label.
7. Ship item(s) to customer.
Contact Mia Sims at msims@reviewjournal.com. Follow @miasims___ on Twitter.