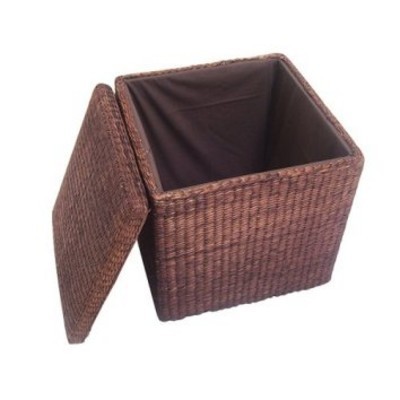 For college coeds back-to-school shopping takes on an entirely new meaning. Now, they have to hunt for bedding instead of backpacks, shelving units as opposed to shoes and desks rather than denim.
Not only are these dorm-dwellers probably having to buy home products for the first time, they face one of the most difficult decorating challenges there is: a super small space.
"You have to be very careful when designing a small space," said Ellie Stanisci, design director of Robb & Stucky Interiors at Town Square. "You have to be strategic."
There are ways to trick the eye into seeing a larger room, but before that's addressed Stanisci recommends considering the room's function. College students will find two dominant uses for their dorms: studying and sleeping, in no particular order.
With that in mind, here are some useful tips from Stanisci for mastering your dorm decorating.
1. Mirrors: A reflection is the easiest way to open up a room and make it seem larger.
2. Multifunctional furniture: A bed that doubles as a sofa, a desk with extra drawers or an ottoman with storage will save plenty of floor space.
3. Shelves: Use as much vertical space as possible.
4. Good lighting: Relying on the nightstand lamp isn't enough. Light every functional area of the room to expand it.
5. Windows: A window treatment that goes above the actual window will lengthen the wall it's on.
6. Bed risers: A bed with a foot of clearance underneath it offers loads of opportunities, be it a place for shoes, schoolbooks or out-of-season clothes.
7. Keep it light: Feel free to paint walls but not four dark ones. Stick to one accent wall and hang a mirror on it.
8. Baskets: You'll undoubtedly need storage options, you may as well make them attractive.
9. Area rugs: They warm up a room, but be sure they cover a small section, not a large area.
10. Accessories: Incorporate your personality with fun pillows, throws or wall ornaments.