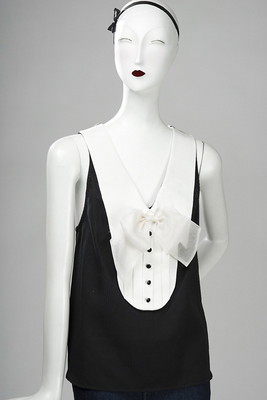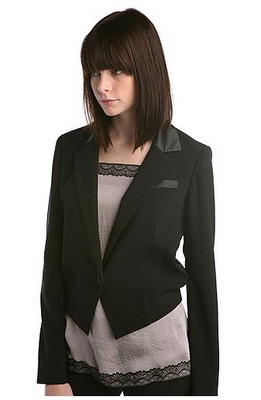 If you've already grown bored with most of fall's trends, we've got a new one for you to try. The tuxedo look snuck up on us in recent weeks and seems to be gaining momentum. The black-and-white trend probably spurred this one. Nevertheless, the style is just how it sounds, reminiscent of a men's tuxedo.
To warm up to this look, start with a pair of black slacks. This pair from Alice + Olivia feature a satin stripe down the side to differentiate them from ordinary black pants. Don these to a cocktail party or any night on the town.
If you're feeling brave, embrace the tuxedo with a black-and-white garment adorned with a bow. This 3.1 Phillip Lim tank leaves no question where its influence derived from.
Last, a tuxedo blazer, like this one from Urban Outfitters, can funk up a casual look or pull together a dressy one.
REVIEW-JOURNAL