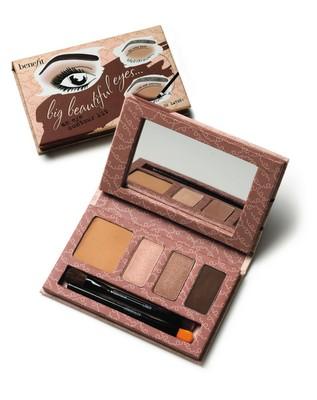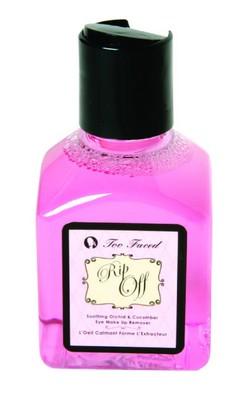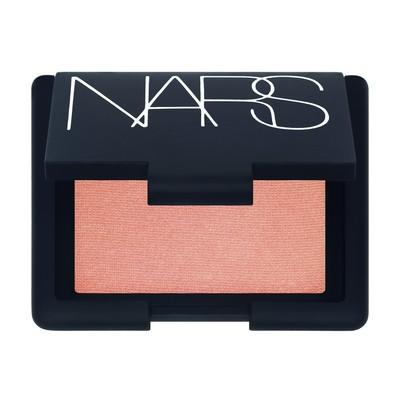 We couldn't possibly let this issue go by without throwing in our two cents. As the staff of image, we have the good fortune of previewing a substantial chunk of the latest and greatest beauty products out there. While some live up to all the hype the PR representatives spew at us, others don't even come close. Here's a look at the products we have found particularly outstanding.
stapleton's picks
Tweezers: Tweezerman Point Tweezers, $20, Ulta
These tweezers work best for precision eyebrow maintenance. Those stray eyebrow hairs don't stand a chance.
Mask: Fresh Sugar Face Polish, $55, Fresh
If you want a face that feels like a baby's bottom, this mask works wonders. It's become a Sunday ritual for me.
Lipstick: Bobbi Brown Lip Color, $21, Neiman Marcus
I love Slopes for everyday wear. It's dark with roses and browns mixed perfectly.
Tools: Bobbi Brown brushes, Neiman Marcus
Most of the brushes I use come from Bobbi Brown. They hold up over time and clean up perfectly.
Tool for Tools: Trish McEvoy Makeup Brush Cleaner, $18, Saks Fifth Avenue
I know, I could use baby shampoo, but I love the way this cleans my brushes.
Eye Shadow: Benefit Big Beautiful Eyes, $30, Macy's
I've spent years trying to find the perfect colors to create smoky eyes. The pink base color is perfect. The browns for the crease and smoke are incredible. And it comes with Boing to cover any dark circles. I don't need anything else.
Eye Primer: Benefit F.Y..Eye, $20, Macy's
No other primer works better at preventing creases on your eyelids. Makeup artists normally use foundation, but I've found this product stays creaseless throughtout the day.
Highlighter: Benefit High Beam, $22, Macy's
I love how this little addition can give my skin a dewlike glow.
Foundation: Chantecaille Future Skin Foundation, $65, Neiman Marcus
My skin is sensitive and dries out quickly with most foundations. Normally I'm left with patchy dry spots. This one leaves my skin looking even without the weight or patches of dry skin.
Blush: Nars Blush in Orgasm, $25, Nordstrom
Again, I've spent years trying to find the perfect blush. This one never fails. And it's better than a man.
Exfoliator: MD Skincare Alpha Beta Daily Face Peel, $75, Sephora
My skin looks clear on a daily basis because of this peel. Gentle enough for my skin, yet powerful enough to act like a daily exfoliator. My skin misses it when I forget to use it.
Body Lotion: Kiehl's Crème de Corps, $44, Kiehl's
I slather this moisturizer on daily to keep my skin from drying out. Works like a charm. Not greasy, doesn't leave a film and it takes care of alligator skin, especially when applied while my skin is still damp.
Brow Filler: Stila Brow Set in Fair, $18, Sephora
Perfect powder for filling in my eyebrows without looking fake. No one can tell that I wear it.
Hand Exfoliator: One Minute Manicure Spa Treatment Moisture Scrub in Original Peppermint, $29.95, oneminutemanicure.com
My mom introduced me to this product a long time ago, and I haven't found anything better for making my hands feel moisturized.
Believe It or Not: I don't have a favorite face moisturizer. I bounce around from brand to brand. I haven't found the one product that moisturizes without feeling oily.
Same with shampoos, conditioners and styling products. I usually change them once I have finished a bottle. Here I've found that I need a moisturizing shampoo, so I have tried Bumble and bumble, Kerastase, Ojon, Frederic Fekkai, among others. It's easier to skip around rather than stay loyal to one brand.
My curling iron is no longer made, but I have been using the same one for more than three years. It has interchangeable barrels for different sized curls. I'm not sure what I will do when it dies.
Brand I wish I could find in Vegas: Valmont
Some of my favorite products are made by Valmont, but I'm reluctant to buy them online. I used two products while I was living in Philadelphia and miss them dearly. I won't even taunt you with what they are. If you know where to find Valmont, let me know.
garza's picks
Mascara: Maybelline Great Lash Mascara, $8.99, Walgreens
I've been counting on the fluorescent pink tube to lengthen these lashes for 15 years. I've tried others but something — clumps, a clumsy wand, not enough oomph — always brings me back to Great Lash. I prefer the all-pink tube, which features the curled wand, in Very Black.
Foundation: Lola Oil-Free Creme Foundation Duo, $35, Sephora
Among the other unfortunate features of my skin, it's blotchy. This foundation is split in half with a different shade on each side. So convenient for the blotches! Plus, it stays on all day long with fabulous coverage.
Loose Powder: Bare Escentuals Mineral Veil, $19, Sephora
I buy it in bulk. I haven't been able to find a powder, and mind you this isn't even marketed as a true powder, that locks in my foundation quite like this light-as-a-feather "veil."
Lip Gloss: Giorgio Armani Lip Shimmer, $26, Giorgio Armani boutique
Not a bit of stick or goo in this smooth lip gloss. The light texture and smooth brush (no puff wand) have me scraping the tube to the very last drop every time.
Lip Liner: Wet 'n' Wild 666 Lip Liner, $.99, Walgreens
I swear it shows up the exact same way MAC's Spice does. Only difference, this one sets me back 99 cents; Spice costs $12.50.
Eye Shadow: MAC Eye Shadows, $14, MAC at the Forum Shops
If you want color — and lots of it — you won't find a better source for eye shadow. Plus, it blends well. A few favorites: Greensmoke,
Whistle, Rule and Parfait Amour.
Makeup Remover: Too Faced Rip Off, $13.50, Sephora
No matter how much I get in my eyes when removing my makeup after a long night, it never stings. That's thanks to the cucumber and other natural ingredients.
Makeup Brush Cleaner: Brush Off makeup brush cleaner, $9, Ulta
Ever since I started using this — just spray each brush then wipe it on a paper towel — regularly, I've seen a huge difference in my skin. I have much less oiliness and touch ups are much far frequent.
Skin Cleanser: Cetaphil Gentle Skin Cleanser, $11, CVS
Just about any dermatologist will recommend it for cleaning your face and, for several years now, so do I.
Moisturizer: Neutrogena Moisture Oil Free moisturizer, $11, Target
It's oil free, non-comedogenic, super lightweight and — best of all — $11. That's all I need.
Hair Serum: Tigi Bed Head Control Freak, $15.95, Ulta
Level three (different bottles of course) has been residing on my vanity for years. It tames the wild beast that is my frizz, whether I'm going straight or curly.
Shampoo: Pureology Hydrate, $23, Christophe at MGM Grand
It feels like your hair just ate a candy cane; cool, minty, tingling sensation. Ah!
Conditioner: Matrix Biolage Fortifying Conditioner, $20.95, Ulta
Whenever my hair feels dry and drab, this conditioner always brings it back to life. And it smells as pretty and clean as it makes my hair look.
Hairspray: Kerastase Resistance Double Force, $34, Salon at Wynn Las Vegas
It was love at first spray. This stuff holds your hair any which way you spray it but without that Aqua Net stiffness. Best $34 you'll ever spend on a beauty product.
Believe it or not: I'm on my third Hot Tools curling iron. They're cheap but I keep buying them because they handle thick, naturally curly hair like a champ.
Whenever I'm tan I apply a couple drops of Johnson & Johnson baby oil on my shoulders and knee caps; they shine like Halle Berry's I tell you.
I'm not committed to a single body lotion. I buy them at my nearest grocery store because I find the high end ones to be greasy, perfumey, and, of course, overpriced.
I've never come across a brow product I like. M.A.C.'s Charcoal Brown, applied with a Lola brow brush, has done the trick for me going on five years now.
Makeup brushes come and go for me because I have yet to find a set I fall in love with. I'm a firm believer that quality and affordability need not be bitter enemies so if anyone knows of some great ones that won't break the bank, let me know. I've tried: Fresh, Smashbox, Sonia Kashuk and MAC, among others.
you tell us
What are your favorite brands of products? We may write about it in a future issue of image. Send your favorites to image@reviewjournal.com. Please include your name, phone number and the name of the product and why you like it so much.