February 15, 2008 - 10:00 pm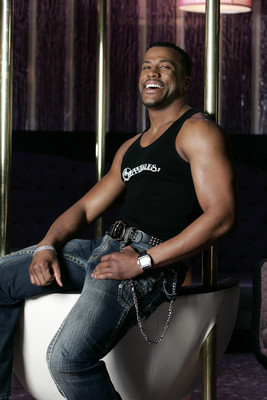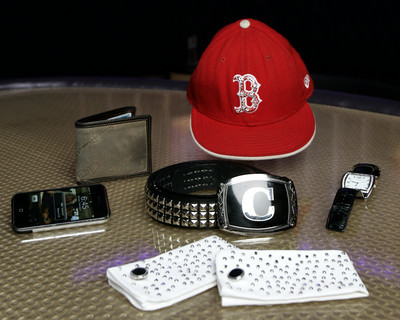 • Name: Bryan Cheatham
• Occupation: Lead singer for Chippendales
• Occasion: During the show and going out afterward.
• What kind of accessories? Bling, lots of bling!
• How much did they cost? Most of the items are custom-made. The cuffs I wear cost about $250 and the hat about $100.
• Where did you get them? All over: Europe, Los Angeles and Las Vegas.
• Tell us about the first accessory you ever bought. I'd wanted to buy a necklace, but didn't know what. Then I saw this diamond cross necklace and knew I had to have it.
• What do you like about these accessories? They stand out in a crowd.
• How many accessories do you own? A lot. One can never have too many accessories!
• What's the most you ever paid for an accessory? $600.
• Image is … Not everything, but it sure as heck doesn't hurt!
• Show us your accessories. Clockwise from top: B Hat, Charles Delon watch, Chippendales Cuffs, iPhone, Prada wallet and Chippendales belt (middle).
REVIEW-JOURNAL