November 6, 2008 - 10:00 pm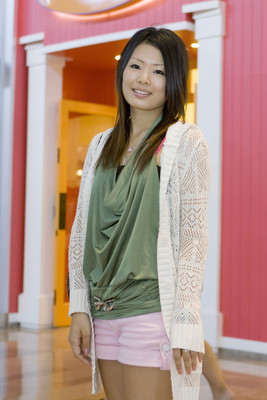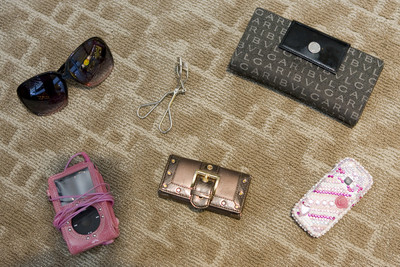 • Who? Mie Kitabayashi of Summerlin
• Location: Fashion Show mall
• Handbag: Lip Service leather satchel
• Are handbags status symbols? I think it depends on the person.
• What does this bag say about you? I like pink.
• If someone found your bag and looked inside, what would they think about you? I like makeup. I have a lot of stuff and I'm a girly girl.
• What's the most important item you've carried in your bag? A present from my parents.
• What's the strangest? Socks.
• Tell us about the first bag you remember owning. A shoulder bag. It wasn't expensive. I bought it myself from my part-time job.
• Knockoffs: Love 'em or hate 'em? If someone has a fake and they think it's good then it's fine.
• Image is … The way you act.
• What's in your bag? 1. Bvlgari wallet, 2. Cell phone, 3. Eyelash curler, 4. Sunglasses, 5. iPod, 6. Key case