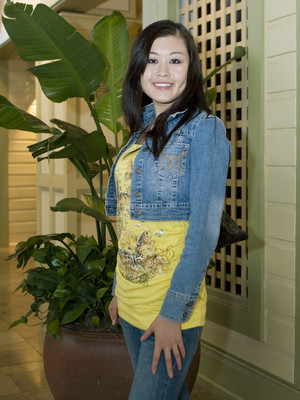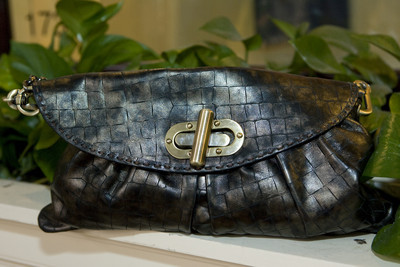 • Who? Shannon Tsoi of Summerlin
• Location: Grand Hall of Fashion Show mall
• Handbag: Chain handle shoulder bag (no brand)
• Are handbags status symbols? Yes. I like Gucci, Louis Vuitton and Juicy Couture.
• What does this bag say about you? I'm classy and can wear it casual or formal.
• If someone found your bag and looked inside, what would they think? I'm organized.
• What's the most important item you've carried in your bag? Cell phone.
• What's the strangest? Nothing.
• Tell us about the first handbag you remember owning. It was a Louis Vuitton when I was 13.
• Knockoffs: Love 'em or hate 'em? They're OK, as long as you have style and the bag is cute.
• What's in your bag? 1. Burt's Bees lip shimmer, 2. Sephora compact, 3. Ice Breakers strawberry gum, 4. Guess wallet; 5. Motorolla cell phone, 6. Maybelline shiny-licious lip gloss.