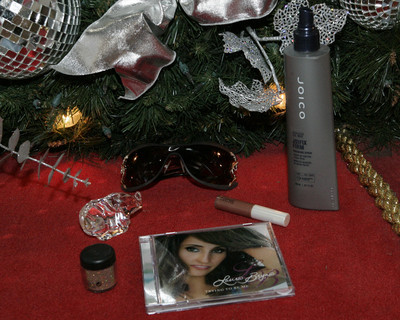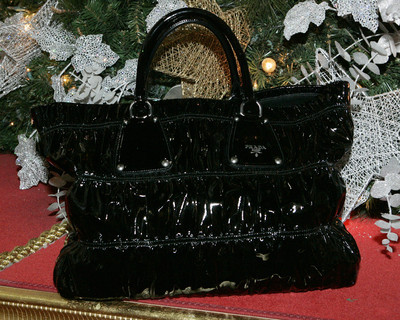 • Name: Laura Bryna
• Occupation: Singer
• Occasion: Getting ready for my CD ("Trying to be Me") release party at LAX Nightclub Monday.
• What kind of handbag? Prada, crinkled, black patent leather.
• How much did it cost? It was a gift from my mommy.
• Where did you get it? Barneys New York.
• Tell us about the first bag you ever bought. It was a Fendi shoulder bag — something I had my eye on for a long time. I got it as a birthday gift from my grandparents. I was so excited!
• What do you like about this handbag? It's a fabulous bag and big enough to carry all the things I need, whether I am performing, spending the day shopping or seeing friends.
• How many handbags do you own? About 75.
• What's the most you ever paid for a handbag? About $5,000 for a Roberto Cavalli
• Image is … About being true to yourself both inside and out. As for me — being a country music singer — I like to be myself which I refer to as "Countrypolitan." It's a combination of funky and chic, but with the glamour and style of a Loretta Lynn or Tammy Wynette.
REVIEW-JOURNAL