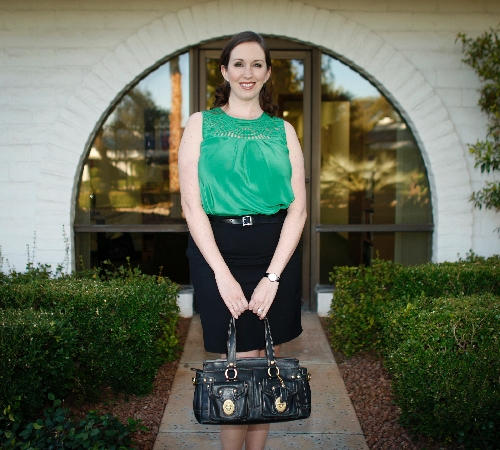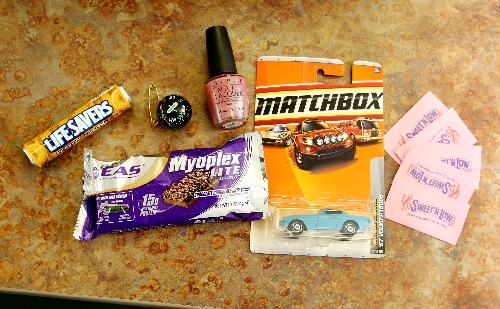 ■ Who? Lea Carrasco-Zanini, executive director of local HIV/AIDS nonprofit Golden Rainbow
■ Location: Golden Rainbow offices
■ Handbag: Coach satchel
■ Are handbags status symbols? I'd say yes, though I like bags that are classic in style versus a bag with a company's logo all over it.
■ What does this bag say about you? I think it says that while I do follow the trends, I try and stick with a bag that will hold its value and style even when the trend passes.
■ If someone found your bag and looked inside, what would they think of you? I'm fun, kind of random and always up for a good time.
■ What's the most important item you've carried in your bag? My husband's wedding band
■ What's the strangest item you've carried in your bag? Mini salt and pepper shakers. I had a thing for a while about making sure my food was seasoned properly.
■ Tell us about the first special bag you owned. It was Coach, black and boxy. It was very Audrey Hepburn and I felt so sophisticated. Nothing was better to me.
■ Image is … no doubt important when it comes to securing a job or making a good first impression, but to each his own. It's your image so do what you want with it and be happy.
■ What's in your bag? Matchbox car (for my nephew), Sweet'N Low (Hate it when I realize I've ordered iced tea and the restaurant has no pink stuff), protein bar ('Cause I'm a girl on the go), Butter Rum Lifesavers (Who doesn't love 'em?), compass (Because you never know), nail polish (For the times I walk out of the house with peep-toe shoes and bare toes).