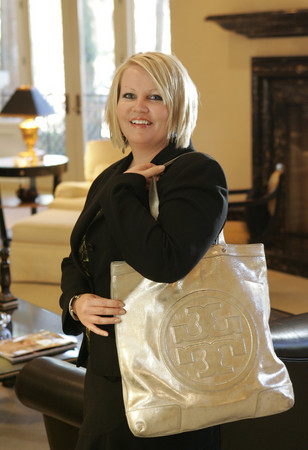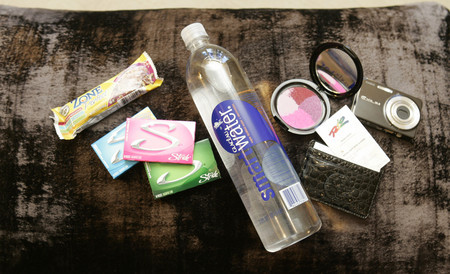 • Who? Kendra Hatch, executive hotel manager of Rio
• Location: Rio
• Handbag: Tory Burch Bombe T Tote
• Are handbags status symbols? To some degree. Handbags don't have to be expensive to be a status symbol. I've caught myself looking twice at a woman carrying a cute, fun bag that suits her. If it looks good and makes you feel good, the cost doesn't matter.
• What does this bag say about you? I am practical, due to the size (I carry everything in here!), but that I like to be a little flashy and love me some bling.
• If someone found your bag and looked inside, what would they think of you? They would think I am a business girl on the go.
• What's the most important item you've ever carried in your bag? My wedding picture. It's been over eight years since we said, "I do." The fact that I still cherish it is something to be said.
• What's the strangest? Milk bones. My dog, Pepper, always gets one before I go to work.
• Tell us about the first special bag you owned. My dad bought me a Chanel purse last year. This was such a special gift that I treasure. Owning a Chanel was a dream that my dad was able to fulfill for me.
• Knockoffs: Love 'em or hate 'em? Don't mind them. Preferably everyone wants to own a real designer bag. Knowing that dream may be far off due to cost, knockoffs are a happy medium.
• Image is … unique and individual.
• What's in your bag? 1. Harajuku Hunnies Quadrisets Makeup in cherry blossom, 2. Digital camera, 3. Business cards, 4. Bottled water, 5. Gum, 6. Protein bar.