Show Us Your Purse: You can tell a lot about a woman by looking inside her purse
December 30, 2010 - 12:00 am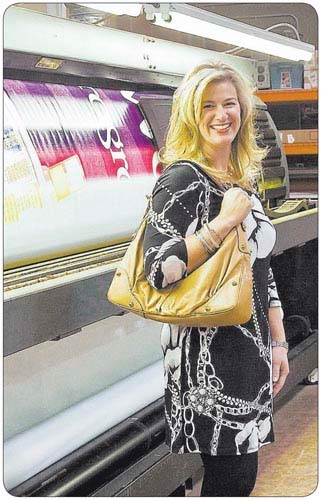 ■ Who? Jennifer L. Folk, vice president of marketing and business development for Altitude Color Technologies
■ Location: Altitude Color Technologies
■ Handbag: Gucci tan hobo
■ Are handbags status symbols? I believe that some bags are status symbols. If you take the time to pick the right bag, it should say something about you.
■ What does this bag say about you? I'm a bit casual, but with style. I love the single strap. It always makes life easier. I also love that it's a neutral color so it goes with everything. Just throw it over my shoulder and I'm ready to go.
■ If someone found your bag and looked inside, what would they think of you? That I'm just a regular girl.
■ What's the most important item you've carried in your bag? Pictures of my daughters. The most special is the most important.
■ What's the strangest item you've carried in your bag? I would have to say my fabric wheel that goes with me when I leave the office.
■ Tell us about the first special bag you owned. I remember about 15 years ago, when I began to realize how great a good purse can be, I bought my self a Coach bag. I cherished that purse so much that I wouldn't even put it on the ground. I still have it. It's so worn and used, but it cracks me up when I think about how cool I thought I was when I had it on my shoulder.
■ Knockoffs: Love 'em or hate 'em? I would rather buy a less expensive bag that I liked rather than a knockoff.
■ Image is … how you think of yourself.
■ What's in your bag? 1. Photos of my daughters Mackenzie, left, and Taylor, 2. Rain Cosmetics lip gloss, 3. Canon camera, 4. Tide stick, 5. Fabric sample book, 6. Gift cards.