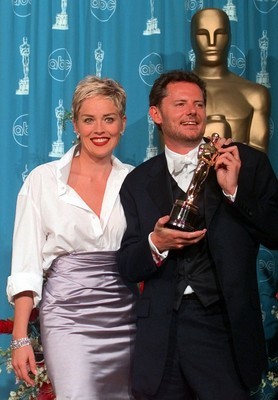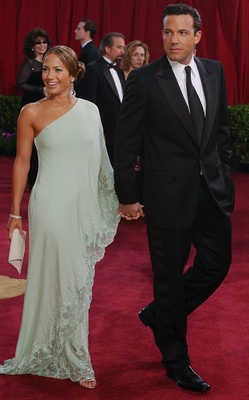 Editor's Note: Fashion Walk-Off is one in a series of articles written in collaboration by the image staff. Fashion reporter Xazmin Garza and image editor Susan Stapleton take a look at the fashions worn by celebrities and offer their opinions.
In two days, the fashion world will collectively suck in a long breath of air and hold it until every celebrity has finished walking the red carpet at the 80th Annual Academy Awards. The reasons are simple: Halle Berry in Elie Saab; Jodie Foster in Armani; Nicole Kidman in Christian Dior; Elizabeth Taylor in Halston. But for all of these glamorous pairings, you always have the tragedies: Björk in Marjan Pejoski; Gwyneth Paltrow in Alexander McQueen; Uma Thurman in Christian Lacroix. The best and worst fashions make all the hype worth every paparazzi bulb flash they garner. Here are our picks for the best and worst Oscar fashions of all time.
STAPLETON'S BEST
• Audrey Hepburn: While the petite actress from Belgium was filming "Sabrina," she cast aside costumer Edith Head for her wardrobe after Sabrina returns from Paris and instead found a relative newcomer, Hubert de Givenchy, a former assistant to Elsa Schiaparelli, to provide the attire that would join the two names in Hollywood history. Hollywood legend has it that director Billy Wilder's wife, Audrey, turned Hepburn on to the couture house, and Givenchy himself was disappointed when his first introduction to Miss Hepburn turned out to be Audrey, not Katharine. He dismissed her and told her to select anything she liked from his current collection. But when she tried on the clothes, they came to life, recalled Givenchy. She selected three outfits, including the scene-stealing black frock that became the indispensable Givenchy dress. For Hepburn's Oscar nomination, her fiancé Mel Ferrer bought her the crisp, white organdy cocktail gown that mimics the black "Sabrina" dress. When Hepburn won her best actress award for "Roman Holiday" at the 26th Annual Academy Awards in 1954, it marked the first time she was seen in Givenchy, and it made her the image of the fashion house. By 1956, she had a clause in her contract stipulating that any film with a contemporary setting must include Givenchy, leading to six collaborations between the fashion house and Hepburn. I can't think of a more memorable gown or collaboration.
• Sharon Stone: The tall blonde always adds a personal touch to her Oscar style. Sharon Stone liked to alternate her gowns between Valentino and Vera Wang. In 1993, the Los Angeles Times claimed that the white satin and chiffon Vera Wang gown that Stone wore to the Academy Awards garnered so much publicity that it launched the career of the 47-year-old designer. At the 70th Annual Academy Awards in 1998, Stone took a page from Vogue and paired a lavender Vera Wang skirt with one of her husband's starched white Gap shirts to put together a look to be remembered. Even the dragonfly brooch that adorned her waist came from her closet. I just love the way she celebrates her individuality.
• Charlize Theron: Ever since Charlize Theron first stepped on the Academy Awards red carpet, the South African beauty has channeled Old Hollywood glamour. When she stepped on it in 2004 for her first Oscar nomination, she donned a nearly nude sparkling gown from the final collection by Tom Ford for Gucci. The pin curls, the polished and bronzed makeup and the Chopard Shooting Star earrings made her one of the standouts from the 76th Annual Academy Awards. But the most remarkable thing about her look was that she gained 30 pounds for her role as one of the first female serial killers, Aileen Wuornos, in "Monster" and lost it all before her Oscar win in 2004. What a stunning way to win the Oscar.
GARZA'S BEST
• Jennifer Lopez: It was the year of the silent red carpet, but this dress simply couldn't keep quiet. War with Iraq had just been declared and to show respect for the sombering moment the Academy de-glitzed the 2003 pre-show. No paparazzi, no press. As entertainment reporters did their best to "call" the red carpet game from overhead booths, the stars waved to fans in subdued evening wear and briskly made their way into the Kodak Theatre. For a while it seemed the highlight would be a Hollywood couple simultaneously flashing the peace sign. You can imagine my horror to think Tim Robbins and Susan Sarandon were all my Oscar appetite would nibble on. Then, the magic moment came: Lopez in a dream of a seafoam Valentino dress. Cue the choir: Hallelujah! The floral trimmed, asymmetrical gown covered everything that made mothers change the channel during the 2000 Grammys, but it still had viewers biting their knuckles and fanning their foreheads. The dress is an homage to a similar design Jackie Onassis once wore. Lopez, however, proved that curves do it better. If the troops were watching, I have no doubt they were just as thankful, if not moreso, than I was.
• Salma Hayek: If it made me stare in the same way a teenage boy gawks at a Victoria's Secret commercial — mouth slightly open, saliva slowly building — then it qualifies as the best of the best. Hayek's Giorgio Armani shimmery tank gown at the 68th Annual Academy Awards passed that test with flying colors. Surely, the publicists of the then-budding actress anticipated her escort, Luis Miguel, would make headlines, but they didn't realize the power of the hourglass. On a hanger, be it the kind that hangs in the closet or the kind that walks red carpets, the gown tells a simple story. Throw it on the Mexican Jessica Rabbit, though, and you get a thrilling tale with a happy ending. The Elizabeth Taylor-esque tiara and sea green eyelids that topped off the ensemble were every bit as mouthwatering.
• Geena Davis: In the late '80s to early '90s, I used to scour the Oscar crowd of overdone 'do's in search of a tall redhead. Sure, Kim Basinger and Demi Moore might pull something off, but not with the utter glamour that Geena Davis would. At the 62nd Annual Academy Awards in 1990, the famous Mensa member didn't let me down. She waltzed down the red carpet in an off-the-shoulder Bill Hargate design that ruched itself all the way up the torso of her 6-foot frame. The low bustline exposed two friends we weren't used to seeing Davis keep company with, but they looked like good people, nonetheless. Her double-strand pearl choker and soft, face-framing tendrils only lent to the drama. Forget the nominations, her dress deserved an award and a standing ovation.
STAPLETON'S WORST
• Barbra Streisand: The 27-year-old songstress' debut screen role as Fanny Brice in "Funny Girl" left Barbra Streisand most nervous about what to wear to the 41st Annual Academy Awards. Her goal was to look good, glamorous and sexy while conveying an "I don't care attitude." At the time, Yves Saint Laurent had introduced Le Smoking, a black trouser suit inspired by the tuxedo. Designer Arnold Scaasi, a favorite of Streisand's, took a cue from the runways to create a sheer black tulle blouse with two patch pockets, a white Peter Pan collar and French cuffs and an exaggerated bow paired with similar bell bottom pants, all dusted with iridescent sequins and lined with a nude silk to prevent transparency. Last-minute doubts almost caused Streisand to switch to a Dior gown, a wiser choice, and a friend even recommended that she should, but Streisand stuck to the sheer Scaasi look. When Streisand's name was called, along with Katharine Hepburn, who shared the award in 1969, she hitched up her bell-bottoms and the klieg lights rendered them completely transparent. Then she stepped on her pants as she climbed the steps to the podium, ripping the hem. One newspaper headline said, "Streisand Nude" while another deemed her "a fugitive from a harem." While individuality gets a nod, this look earns my worst of all time.
GARZA'S WORST
• Angelina Jolie: She wants to suck your blood. And her brother's (as she proved on the red carpet that night). And Jennifer Aniston's. The lifeless Versace gown and Morticia-like extensions just let her look the part. Girl Interrupted, indeed. This Gothic number was worse than any swan laying an egg (Björk) or songstress in a headdress (Cher) or backward fashion (Celine Dion). Why? Because Jolie knew better. Shame, shame, shame.
Contact fashion reporter Xazmin Garza at xgarza@reviewjournal.com or 702-383-0477. Contact Image Editor Susan Stapleton at sstapleton@reviewjournal. com or 702-387-2909.