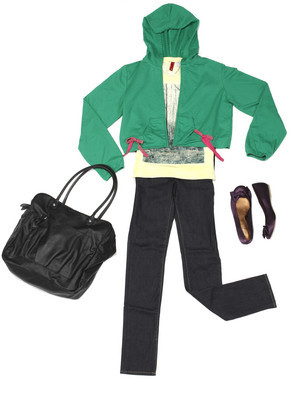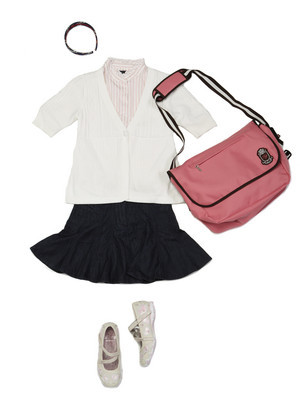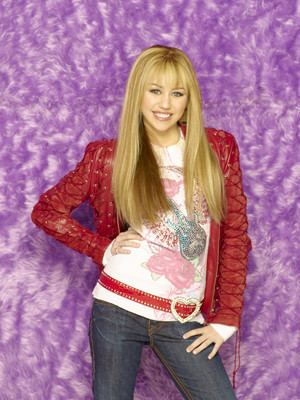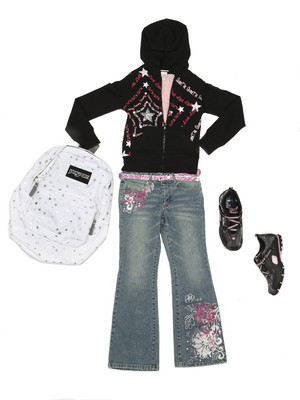 The bad news for parents of tweens: Your children are celebrity crazed, like the rest of America. The good news: Their celebrity obsessions all dress with decency. If ever there was a justification to celebrate this fact, it's back-to-school shopping time.
"Most tweens want to look like their favorite TV star, like Miley Cyrus," said Francesca Mills, Kmart partner and celebrity stylist to clients such as Anne Hathaway, Ellen Page and Lindsay Lohan. "They're looking to TV and movies for their fashion inspiration."
The TV shows consist of "Hannah Montana" and "Gossip Girl." When it comes to the movies, only one makes the cut, "High School Musical 3: Senior Year." Considering two of these sources are produced by Disney ("Hannah" and "High School") and one centers around the goings on at a private school, the shopping forecast for parents and kids 9-14 looks conflict-free.
"We don't disagree in what she wants," said Shari Sutton, a Henderson mother to a 13-year-old girl. "She's not trying to look too grown up."
In fact, Sutton encourages the "rocker" look her daughter tunes into on "Hannah Montana." She sees it as an innocent way for kids to demonstrate self-expression.
It's hard for parents to disagree. Montana's bright layers encourage extra coverage and the blatant mismatching presents a harmless way of thinking out of the box.
While mother and daughter got out of stores such as Kohl's, Nordstrom Rack and Anchor Blue without anyone getting grounded or disowned, problems did arise once they hit the cash register. "I tried to keep to a budget of $300," Sutton said. "But given her age and the fact she's a female, I spent $90 on just three bras."
School Savings
Send your tweens back to school without spending a fortune. Here are a few tips that will make your dollar go further.
Beyond the malls: Open your kids' eyes to new sources such as Kmart, Target and Kohl's. Big-box stores have upped their fashion game, making their clothes hard to distinguish from merchandise in trendy boutiques.
Recycle: Children's Orchard of Summerlin specializes in "upscale resale." Brands like Hollister, Roxie, Abercrombie & Fitch and Ralph Lauren start at $3.99. For more info: childrensorchard.com
Plan ahead: Make a list of the necessities and stick to it. Then, consider variety. If two pairs of jeans are needed, make one a skinny jean and another a boot leg.
Layer away: Leggings, cardigans and long-sleeved shirts are perfect for extending a spring wardrobe well into fall.