November 6, 2008 - 10:00 pm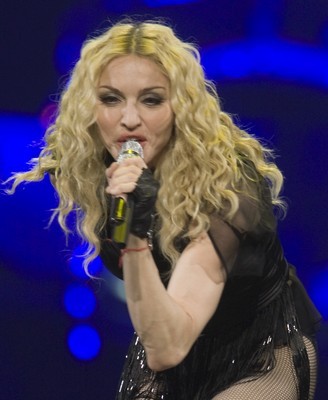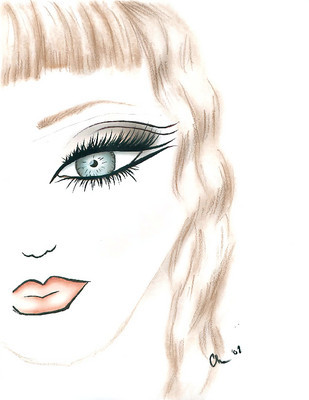 Gina Brooke has created makeup looks for Madonna's last three concert tours. Each required careful planning, brainstorming and creativity. The "Sticky and Sweet" tour, which makes its way to Vegas on Saturday, was the only exception. It came about purely by chance.
Brooke, Madonna's personal makeup artist and artistic director for Shu Uemura, visited a rehearsal three weeks before the concert debuted. As she prepared to observe her inspiration, the queen of pop approached her with a simple request. "She came up to me and said, 'I'm going onstage, give me a quick eye,' " recalls Brooke.
Not exactly a tall order for someone who's worked on Naomi Campbell, Britney Spears, David Beckham and fashion campaigns for the likes of Dolce & Gabbana and Lanvin. But, when your waist doesn't have a cosmetic tool belt dangling from it, you have a real challenge on your hands. Brooke reached deep into her pocket and discovered a tube of liquid eyeliner. With a little of that, and a lot of innovation, she whipped together what she refers to as the "scratches" that have donned Madonna's eyes for the entire tour.
If the eyes are the sticky part of the look, her cheeks and lips comprise the sweet aspect. Both have a soft pink blush to them.
Here's how you can duplicate Madonna's look with steps from Brooke. Keep in mind, you may need to tweak them to customize your own look.
"I always focus on Madonna's eyes and skin — her best attributes," says Brooke. "It's best to treat yourselves as individuals. What works on Madonna, might not work on you."
• STEP 1: PREPARE THE FACE
"Beautiful makeup starts with skin," Brooke says. First, prep the eyes with a replenishing mask to hydrate eyes and calm puffiness. Then apply an anti-aging moisturizer on the entire face. Next, apply a cream foundation beginning at the arch of your brow down to the middle of your eye. Do the same directly onto the middle of the cheekbones. Last, apply Shu Uemura Base Control in silver to the same areas. Each time the sun reflects off your face, it will create the illusion of glowing, radiant skin.
• STEP 2: PRIME THE EYELIDS
Using a fine eye shadow brush, apply beige shadow above the eyelids. Blend black shadow onto eyelids. Then, use a light pencil concealer in the inner corner and water line of the eyes to make them appear larger. Next, apply black liquid eyeliner at the top and bottom of the eyes as well as on the lid. Draw small lines, almost like scratches, that create an optical illusion of a blackout when blended into black eye shadow.
• STEP 3: PREP THE LASHES
Curl lashes with an eyelash curler first. Next, apply mascara beginning at the base and rolling the brush through the tips of lashes. Now here's the trick to make the eyes pop: Interweave two pairs of false lashes, like Shu Uemura False Eyelashes S217 to create an atmosphere of black around the eye.
• STEP 4: FINISH OFF WITH THE LIPS
Since the focus is on the eyes, use soft pink lipstick layered with a beige lip gloss for a soft, natural look.