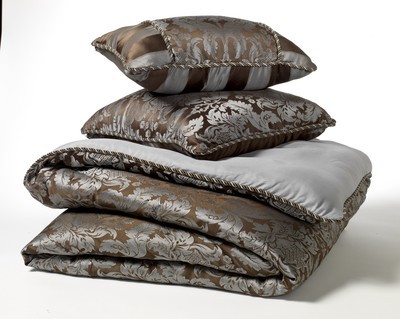 • Haute Home: Robb & Stucky Interiors hosts in-store design seminars that are free and open to the public, every Thursday at 2 p.m. Topics range from "Define Your Style: It's All About You" to "Spring Cleaning: Organization Tactics to De-clutter Your Space." To RSVP, call 531-0531, option 5. Robb & Stucky Interiors is located at Town Square.
• Open Up Shop: T.J. Maxx and Home Goods announce the opening of a 50,000-square-foot store that combines both retailers into one. Now you can have one-stop shopping for brand name clothes and home fashions at a fraction of original prices. The combo store opens March 15 and will be located in Desert Marketplace at South Durango Drive and Warm Springs Road.
• Holding Up: Receive a complimentary bra fitting in a Wacoal or b.tempt'd bra from a Wacoal specialist at upcoming Fit for the Cure events. Fittings take place March 18, noon to 5 p.m. at Dillard's at Fashion Show mall and March 19, 11 a.m. to 4 p.m. at Dillard's at Galleria at Sunset mall. For every woman who participates, Wacoal will donate $2 to Susan G. Komen for the Cure for breast cancer research and community health programs. For every Wacoal bra, shapewear piece or b.tempt'd bra purchase, an additional $2 will be donated.