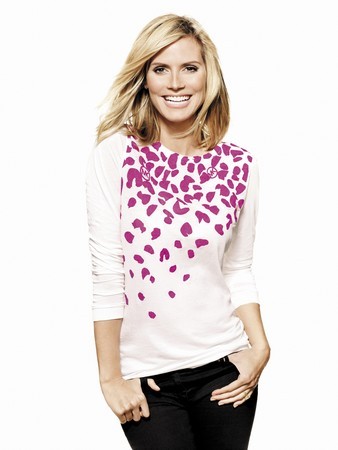 Haute Halloween: Fashion design students from the International Academy of Design and Technology Las Vegas (IADT) will unveil Halloween couture — just in time for the fall holiday — at Fashion Show mall. IADT student designers have created one-of-a-kind costumes inspired by fashion's biggest names, including Valentino, Alexander McQueen, Chanel, Dior, Christian Lacroix and Versace. The Halloween Couture Exhibit takes place from 10 a.m. to 9 p.m. Monday through Oct. 22 in the stagebox adjacent to the runway in the Great Hall. The Halloween Couture Runway Show takes place at 2 p.m. Oct. 24 on the runway.
Dancing Queen: Nevada Ballet Theatre is pleased to present "Timeless Innovation" featuring George Balanchine's jazzy and upbeat "Rubies," from his full-length ballet "Jewels" and two Las Vegas premieres by James Canfield including "Coco," an homage to the life of fashion empress Coco Chanel and the nationally renowned "Jungle," set to the music of electronic group, Future Sound of London. This program will be presented on Saturday at 8 p.m. and Sunday at 2 p.m. at UNLV's Artemus W. Ham Concert Hall. Tickets are on sale now with special $10 and $20 balcony seats available. Get 25 percent off A, B and C section seats by using the code "world beat music." Call the UNLV Box Office at 895-ARTS for more information.
Spray and Spa: Spray Tan Las Vegas and ElevenSpa Vegas have teamed up. The partnership offers convenient and lavish services that are ideal for any occasion. To celebrate this exclusive partnership, Spray Tan Las Vegas is offering custom spray tans for $75 per session for a limited time at ElevenSpa Vegas. In addition, Spray Tan Las Vegas' services are now included in ElevenSpa Vegas' special package "Give us 120 Minutes to Make Your Life Better" for only $149.
Sak it to Me: Saks Fifth Avenue will donate 2 percent of today's sales to the Nevada Cancer Institute and national women's cancer charities for its Key to the Cure event. Afternoon tea will take place from 2 to 4 p.m. today through Sunday and the shirt designed by Michael Kors for the event is now available for $40 with a portion of its proceeds going toward the Nevada Cancer Institute. The store will also host a Zenobia trunk show from 2 to 5 p.m. Tuesday and Wednesday.
They're Carding: "Love & Luck Greetings," a Henderson-based stationary company produced by husband and wife team Alana and Javier Marmanillo, just launched its first e-commerce Web site, loveandluckshop.com. The greeting line is sold in more than 250 stores nationwide and includes original illustrations from the couple, Swarovski crystal adornment and Spanish translated availability.
Good Cause: All dressbarn stores are allowing customers to "adopt" Biscuit, a stuffed plush dog, for $5. The entire net profit of $2 for each one sold will be donated to the American Cancer Society to support local and national breast cancer initiatives. The campaign runs through the end of October, while supplies last.
Fast Fashion: Sonia Rykiel will be the next H&M guest designer for winter '09 and spring '10. The French house founded by the "Queen of Knits" represents the distinctive and modern spirit of Paris. This collection marks the first time H&M extends a designer collaboration into the world of lingerie and related accessories for women, with exclusive pieces to arrive in-store on Dec. 5. There will be a second collaboration for spring 2010, featuring an iconic knitwear collection for women and girls, ages 11/2 to 8 years old, accompanied by playful accessories. This second collection will arrive on Feb. 20.
Open Up Shop: Kohl's has opened three new stores in Las Vegas. Locations are 1316 W. Sunset Road in Henderson, 1300 S. Nellis Blvd. and 4265 S. Grand Canyon Drive.
Cool School: For its UGGS 4 School program, The Walking Company will donate $10 for every UGG boot purchased through Oct. 31 when customers register their purchase and the school or school program they want to support at thewalkingcompany.com/uggs4school. Programs such as cheer squads, bands, team sports and more can benefit from UGGS 4 School. For more information, go to thewalkingcompany.com/uggs4school.
Stylist Solutions: Lots of Style, a company created for fashion stylists and based in Las Vegas, has launched lotsofstyle.com, a platform specifically dedicated to connecting potential clients with the perfect stylist. Now fashion stylists have a designated home on the World Wide Web where they can be found. Clients can browse through portfolios of different fashion stylists around the world using its dynamic search feature. For more information, visit lotsofstyle.com.