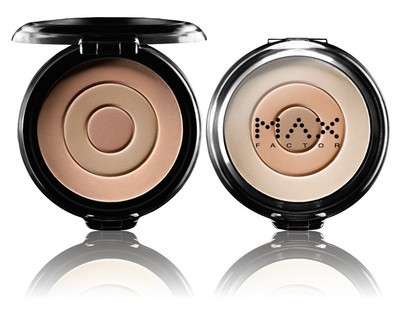 When Jake Bailey struck out on his own at age 18 to become a makeup artist, he turned to the cosmetics line that he determined was the best bang for his buck — Max Factor. And as he grew more successful, he opted to stick with the makeup line that got its start in the early 1900s when the namesake created a theatrical cosmetic that wouldn't crack on actors' faces.
Bailey still relies on Max Factor when he does makeup for the likes of Angelina Jolie, Kyra Sedgwick, Mandy Moore and Paris Hilton.
Bailey visited Las Vegas on a typical summer day, in other words, hot. He shares his tips for dealing with the summer heat and still looking fabulous.
• Liquid foundations: "Don't use a lot," Bailey said, "And stay away from creams." He squirts a dash of SPF into foundation to combine the two, applying the combination much the same way you would your moisturizer all over the face.
• Powder: Even in the summer, Bailey believes in powder. He uses Max Factor Color Genius Powder for a matte look that absorbs while remaining sheer.
• Lip stains: Bailey recommends using a lip stain such as Max Factor MaxWear Lip Color to ensure that lips maintain their color all day long. He also adds a tinge of the lip color to cheeks and blends quickly for a long-lasting substitute for blush.
• Waterproof mascara: Bailey says this seems like a natural for summer, but he adds a twist. He uses a brush to apply mascara like a liner to lids so the liner stays put. He turns to brown as a good color for day. To up your look, Max Factor's new Vivid Impact Highlighting Mascara comes in two colors, one for day, and a second color that can add a bit of bling for night.
• Eyelids: In the summer, eyelids can get a little greasy and eye shadow can end up slipping off the eyes. Bailey recommends starting with a mattifying toner on the lids to eliminate oil. He also uses liquid foundation as a base for eyelids.
• Cream blush: If you're not ready to make the move to a stain on your cheeks, Bailey recommends trying a cream blush. It can be reworked throughout the day if needed.
• Eye shadow: For summer, Bailey prefers vivacious colors that reflect vibrant tones over muted shades. Max Factor's new Vivid Impact Eyeshadow Duos don't skimp on pigment, so they tend to be easy to blend, Bailey says. Try sweeping a vivid color along the lashline, and always use a light hand with bright shades of eye shadow.
Contact Image Editor Susan Stapleton at sstapleton@reviewjournal.com or 702-387-2909.
look good for less
Jake Bailey knows that it can be difficult for women to shop for cosmetics at the pharmacy, grocery store or other mass retailer. "You can find just as good quality at the drugstore as you can at the cosmetics counter," he said. But all the colors are covered in wrappings with no testers in sight. Bailey offers his tips for finding the right shade for you.
•Get a sample: Sounds difficult, right? Bailey recommends that women go to a cosmetics counter at any department store where a makeup artist will determine the right shade for you. Then sweep a sample of that color on a white business card and bring it to the pharmacy to find the shade of foundation, lipstick or eye shadow that matches.
•Take a lesson: While Bailey is a professional, he insists that looking good isn't dependent on spending money on cosmetics. Instead, spend your hard-earned dollars on lessons. "It's not about the amount of money you spend. You have to educate yourself on application."
•Go for glass: Bailey says that mass retailer foundations sold in glass containers will be easier to see than any other material such as plastic.
•Return it: Before buying at a pharmacy or other mass retailer, check the store's return policy. Ulta, for example, allows customers to return makeup that has been opened for up to 60 days when accompanied by a receipt.