The Cosmopolitan boutiques unlike other hotel offerings
December 16, 2010 - 12:00 am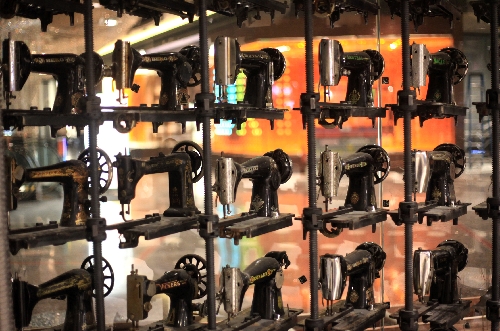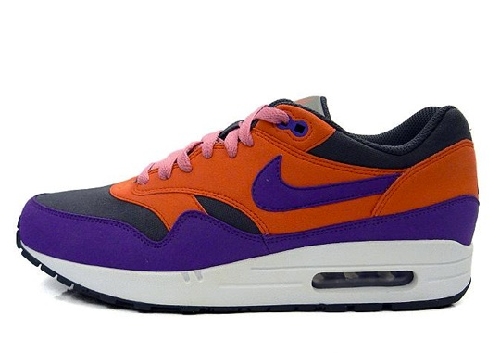 How many Louis Vuitton, Fendi and Dior boutiques can Las Vegas boast? The Cosmopolitan of Las Vegas would rather not find out. The avant garde, luxury hotel's retail lineup doesn't look anything like the usual suspects recent hotel openings have shown us. Like the theme of the hotel itself, that's the point.
The Cosmopolitan set out to bring a roster of new-to-Vegas stores here, but in this case exclusivity doesn't justify obnoxious prices. You'll find price tags that generally range from $40 to $400.
The top level of the hotel's eye-popping, three-tiered lounge, The Chandelier, flows right into the retail area. Shoppers can conveniently mosey into the boutique area, cocktail in hand. Here they'll find treasures like AllSaints Spitalfields, a British brand whose first store in the states (located across from celebrity hot spot, The Ivy, in L.A.) brought in high profile names such as Reese Witherspoon, Halle Berry and Gwen Stefani.
Although making cameos on the pages of celebrity magazines certainly doesn't hurt business, AllSaints prides itself first and foremost on its design principles. With 50 designers in the U.K., both the clothes (men's, women's and kids) and stores feature impeccable attention to detail. The brand puts a lot of effort into making pieces (graphic tees, jersey knit dresses, denim, shoes and accessories) look effortless. And, keeping the window-shopping interesting, hundreds upon hundreds of antique Singer sewing machines fill the windows at AllSaints' newest store.
Paul McAdam, AllSaints North American CEO, says the concept of The Cosmopolitan fell right in line with the brand's way of doing things. "We didn't want to go into Vegas and be next to The Cheesecake Factory," he says. The affordable luxury was another common thread. "If another brand was doing what we're doing, the prices would be around $2,000," McAdam added.
For Marie Poelmans' store, SKINS 62 Cosmetics, the goal is to make the customer feel welcome. She recognizes that some of the more obscure beauty brands — Ellis Faas, Joeur Cosmetics, Maison Francis Kurkdjian, etc. — combined with the store's streamlined design can intimidate shoppers. To ensure customers they aren't in hoity-toity territory, staff here wear grey V-neck T-shirts, denim and sneakers.
Poelmans and her husband, Michiel Poelmans, co-own the store at The Cosmopolitan. The original store launched in Holland and branched out into five other boutiques there. The couple moved their family to Vegas so they could closely oversee the boutique.
"We really nurture our brands," says Marie. "We don't just throw them on a shelf."
Prices here start at $12 for Lather Bee Rich all-natural soaps and climb to $250 for luxury fragrances such as Creed.
Sneaker aficionados and hip-hop lovers alike will find something for their feet, ears or both at CRSVR Sneaker Boutique. Co-owners Nick Sakai and DJ Vice, a local resident DJ, deliver limited-edition sneakers in a setting that makes music just as high a priority as the footwear. During peak hours, a DJ has customers shopping to the beats he spins and, the store hands out free mix CDs. These are compliments of DJs Vice, Gusto and Matty Matt and they change every three months.
Las Vegas already has a powerhouse premium sneaker boutique in Undefeated. How does Sakai expect to compete? "I don't," he says. "They're the best at what they do. We're just putting out what we know and like. Just being mentioned in the same sentence as Undefeated is still crazy to me."
Sakai points out, however, that CRSVR takes it beyond just sneakers. His store can outfit customers head to toe with gear that he calls the "dressed up, dressed down" look. It's definitely casual, with hoodies, fedoras, backpacks, etc., but as sharp as casual can go.
CRSVR's brands include FiveFour, The Hundreds, And Still LaBrea and Brixton. Nike, Supra and Native make up some of the sneaker brands, which run from $50-$150, but average $85.
The idea is to put out sneakers you can't find at Foot Locker. "It's a variety of limited-edition sneakers," says Sakai. "We have Nikes that Nike doesn't even put in their own stores."
List of The Cosmopolitan boutiques