January 11, 2008 - 10:00 pm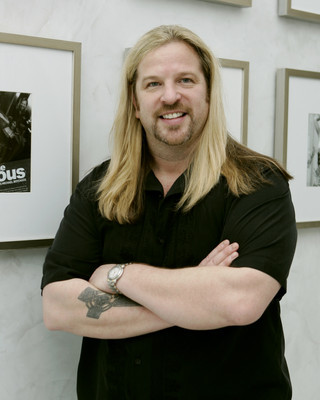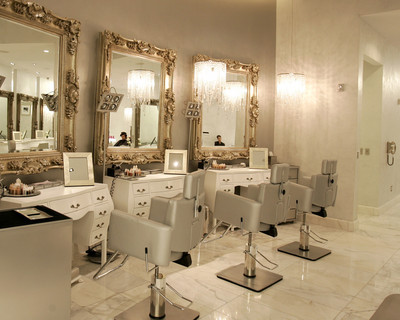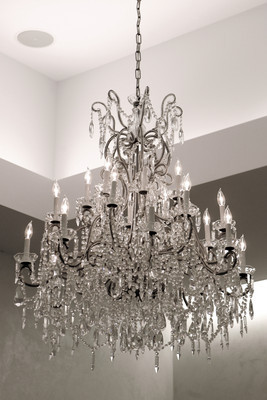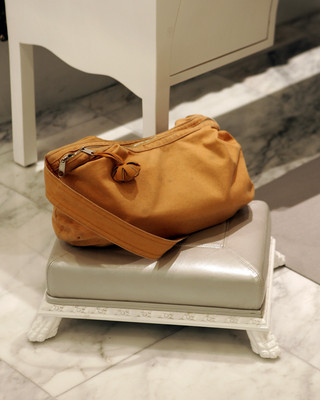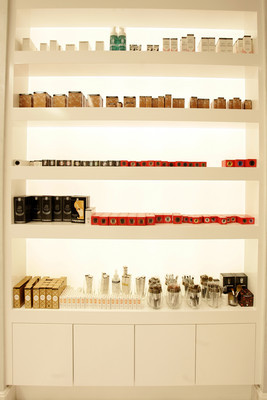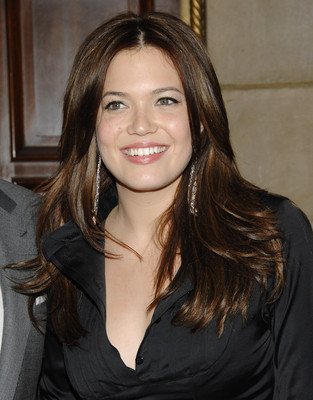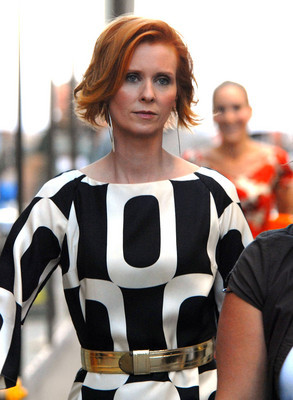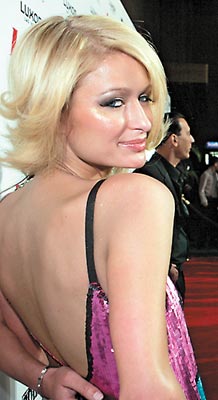 The first word that comes to mind when describing Color, a Salon by Michael Boychuck: extravagant. The last word that comes to mind when describing Michael Boychuck: extravagant. Somehow the two come together to form Las Vegas' most luxurious salon.
The celebrity colorist dons a scruffy goatee, stout frame and crucifix tattoo as prominently placed (the ink covers most of his forearm) as it is faded. If asked to guess his profession, the average Joe would probably place Boychuck in a biker bar before a swanky salon. But his latest contribution to the Las Vegas salon industry drips with dramatic chandeliers, brims with shiny marble and flaunts drawers with Fendi logos. Vanities with glamorous mirrors greet clients, who find a leather stool at the foot of their chair, not for their feet but for their handbags.
At first glance, patrons may think they've mistakenly been granted access to a Diddy "White Party" when entering Color. The salon's alabaster and eggshell color scheme creates one pale palette. Nothing in the 5,000-square-foot salon, aside from Kerastase, Privé and Napoleon Perdis hair and beauty products, boasts real color. Even the photos of Boychuck and his entourage of celebrity clients decorate the walls in black and white. The curtains hang in gunmetal gray. The flowers bloom white petals. The telephones, chair borders and mirror frames sport silver gleams. Faye Resnick, who masterminded the design, cherry-picked each color-free item.
"The name (of the salon) is a play on words," Boychuck said. "It ended up making sense in more ways than one. The people provide the color and color is what I do."
From now on he'll be "doing" color four days a week at the salon and two days at Amp inside the Palms, which he co-owns with George Maloof. Boychuck has cut ties from the Henderson salon, Cutting Room Floor and the Salon at Canyon Ranch SpaClub. Just juggling Color and Amp keeps him busy enough.
On this Wednesday afternoon, just two days after Color has officially opened its frosted-glass doors, Boychuck hustles across the salon carrying a bowl of hair color mix. As he passes each staffer and client he offers a personable greeting: "Hi, so glad you made it … Hey, good to see you." As the congratulatory messages flow in, the colorist tucks his blond locks behind his ear and boyishly nods his head in thanks. He exudes an "Aw, shucks" aura.
"The first time I went to him I thought, 'Oh boy, this guy does Paris Hilton's hair, what's this gonna be like?'" recalled Marley Taylor, the female half of Red Rock Resort's Zowie Bowie act. "But from the second we met, he gave so much warm, positive energy. The best part is that it's genuine."
At Color's VIP grand opening local celebrity clients such as Taylor, Frank Marino, Jeff Beacher and Robin Leach turned out to support Boychuck. Two of his highest-profile clients, Paris and Nicky Hilton, also made cameos. For a guy who wanted nothing more than to shake José Eber's hand 10 years ago, Boychuck has come a long way.
After reading a book about Eber, the cowboy hat-wearing stylist who cuts hair in Beverly Hills, Boychuck up and moved to the affluent ZIP code with nothing but hope. The same day of his long-awaited meeting with the famous stylist, Boychuck was offered a seat in a training class at the José Eber salon after a stylist didn't show. By the end of the training he had a job at the prestigious salon. Before long, celebrities started warming his chair. Lisa Hartman was the first, followed by Pia Zadora and then a slew of others. Today photos of those on his celebrity client list occupy nearly every wall at Color. Still, the 47-year-old colorist manages to epitomize the term "down to earth."
"I just know that any day it could all fall and be gone," he said. "I feel so lucky to be at Caesars and to have my staff and clients."
His work, which includes taking both Nicky Hilton and Mandy Moore from blond to brunette and back again, has garnered him the type of admiration and respect he once felt for Eber.
"My original interview with him was early in the summer," said Boychuck's assistant at Color, Jennifer Dalrymple. Boychuck told Dalrymple to expect a call from the Palms but that wasn't good enough for the ambitious fledgling. "I told him I only wanted to be his assistant. He said that wouldn't be available until January. I said I'd wait."
Boychuck's success has as much to do with who he doesn't color as who he does. Last summer he refused to highlight the head of paparazzi princess Britney Spears. "That hair couldn't handle it," he said, adding it was already falling out. Days later Spears took clippers to her scalp.
"I didn't want my name out there like that," Boychuck said. "You have to realize that sometimes getting that kind of attention can also give you the most negative PR there is."
Color, a Salon by Michael Boychuck, is located in the Augustus Tower at Caesars Palace, 3570 Las Vegas Blvd. South, 866-730-7791. Color with Michael Boychuck starts at $110.
Contact fashion reporter Xazmin Garza at xgarza@reviewjournal.com or 702-383-0477.
colorful concepts It's hard to say which is more impressive — Color's design concept or the salon menu. With a Lather Lounge that uses Kerastase products, couple's love seat pedicure stations, personal shopping services and an actual tea butler, it's hard to go without here. Take a look at the services you'll find inside the new Caesars Palace salon. Brazilian keratin straightening treatment, price by consultation Hairdreams (uses Laserbeam technology) lengthening and thickening, price by consultation Brazilian bikini wax (the first salon on the Strip to offer this service), $100 and up Bikini art, $15 and up Brow shaping, $50 Xtreme Lashes Eyelash Extensions, $380 for two to three hours Airbrush makeup application, from $110 boychuck's best According to Michael Boychuck, celebrity colorist, good color comes down to good hair. This philosophy marks the very reason he relies on Kerastase conditioning products so heavily. "It's not just a color," he said. "It's a process." We asked Boychuck to select celebrities who exemplify each traditional hair color. Here are his selections for the best color, which from his standpoint also translates to the best condition. Blond: Paris Hilton. No brass, just sass. Red: Cynthia Nixon. A subtle red that doesn't overpower the rest of her look. Brunette: Mandy Moore. Rich, deep brown hues make her color prime.