November 20, 2008 - 10:00 pm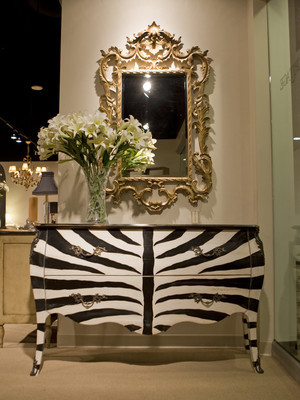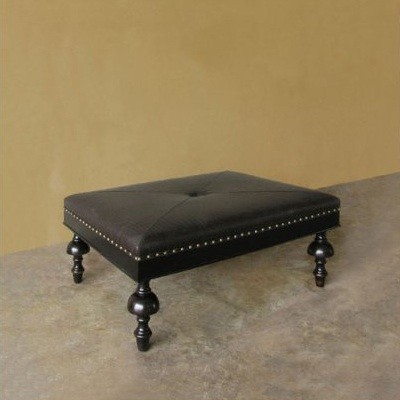 Ever considered pulling a Scarlet O'Hara and yanking your living room drapes down to don as evening wear? Or, maybe you've found yourself fawning over your couch's upholstery with the same lust you normally reserve for the display windows at Barneys? The good news is, it's logical. The fashion fever select furniture inspires is just a side effect from an ongoing trend. As evidenced at last week's Passport to Glamour event at World Market Center, the furniture industry has no qualms reaching into the fashion bowl of inspiration.
"Not that long ago it used to take a long time (for fashion to influence furniture). Now it's so quick," says Henessy Wayser, executive vice president and CCO of French Heritage furniture. "It makes sense. People in design are interested in design across the board."
As a former model for such prestigious fashion designers as Yves Saint Laurent, Christian Dior, Valentino and Emanuel Ungaro, Wayser knows borrowed fashion when she sees it. She saw the studding so popular with the motorcycle look on fashion runways crossed over onto furniture through nail heads. Animal prints — zebra, leopard, giraffe and otherwise — have found yet a new habitat on bedroom dressers and office desks. And, color schemes that sashay down the runways each season manage to immediately make their way into furniture showrooms. While the similarities are endless, the difference between the two industries lies in the dose each prefers.
"In furniture, you'll have just a kiss of a trend," says Robert Maricich, CEO of World Market Center Las Vegas. "It's like a woman and what she wears with her LBD to make it pop." Whereas fashion designers will cover a blouse, shoes and coat in metallic, furniture designers prefer a sprinkle over a flood.
The common ground doesn't stop with design trends. Both know custom designing; one refers to it as couture. Both have adopted a tendency toward mixing the high end with the low end. And, both have conformed to the eco-friendly approach of design.
The factor neither industry has figured out how to deal with is the curse of the knockoff. Whereas one is plagued by low budget retailers that mass produce imitations, the other grapples with how to minimize the effects of HGTV do-it-yourself shows.
For Wayser, it's easy. "It's not our market," says the luxury furniture designer. "Just like with people buying clothes, it's not the same person buying the originals that goes after (imitations)."