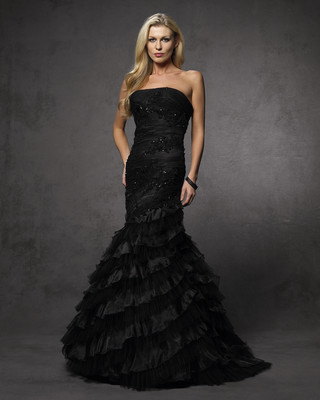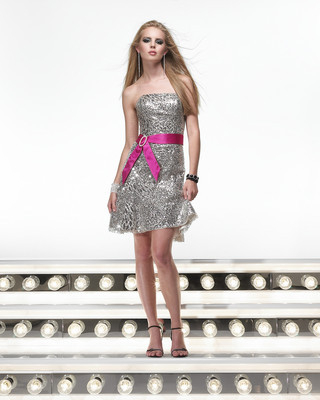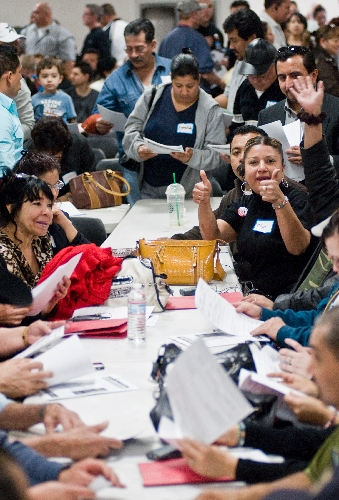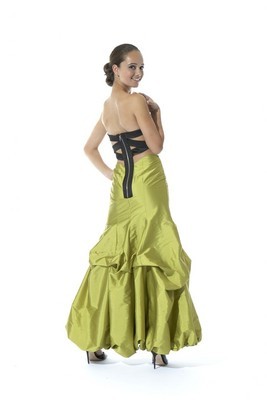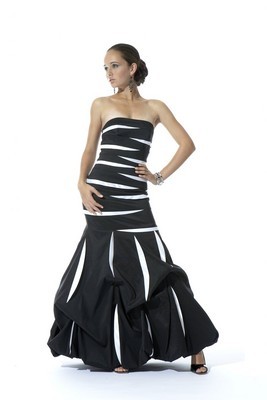 The limo can arrive late. The corsage can wilt away. The escort can show up with a cast. Everything for a teen girl's prom can go awry as long as the dress remains flawless.
"It's almost more important than their wedding gown," says Simone Salen, store manager for Jessica McClintock at Fashion Show, "because with your prom you have to worry about someone else wearing it."
Unless you've got a sewing machine and Christian Soriano skills, duplication is always a factor (see sidebar). Rather than expend your shopping energy fretting about that, take comfort in the slew of new trends this prom season introduces. Each is as intoxicating as a bowl of spiked punch.
The short, cocktail dress is back, but in an even more abbreviated fashion than before. Voluminous mini dresses with 3-D rose details and pickup features recall an '80s-era influence. Drop the hem a few inches for a traditional cocktail look and, of course, the full-length gowns also make a cameo.
A renewed interest in back detail abounds this season with styles that go lower in the cut and higher in the drama. Taking a cue from ready-to-wear fashion trends, dresses also incorporate highlighted zippers. Look out for crisscross banding on backs, too, which make for a fully engaged eye all the way through her exit.
Color blocking makes a big statement for prom and allows girls to disguise and showcase parts of the body as they please. The thick-waisted will move toward a dress with a bust in one color and the torso all in black. Girls looking to camouflage a large derriere will consider a cocktail dress with the skirt in a dark shade and the top in another, with a black band across the waist, a godsend.
But, that's nothing compared with the new fabric Salen says her customers are "in awe of." It's a stretch taffeta that molds to the body and, as Salen describes it, acts as a full-body version of Spanx. "For the itty bitty, it gives them curves," she says. "For the full-figured, it takes care of everything."
While figure flattery ranks high among promgoers, celebrity imitation comes in a close second. The cast of "Gossip Girl," "90210" and "High School Musical" all influence teens' everyday wardrobes, but prom takes notes from the awards shows, specifically. "The prom is like the Academy Awards for teens," says Claudine Hamm, designer for prom label Alyce Designs.
Anne Hathaway, Natalie Portman, Taraji P. Henson and Kate Winslet all made critics' best-dressed lists, which makes teen girls fantasize about their own red carpet moment, aka their grand entrance into the decorated school auditorium. As well as their paparazzi poses, more commonly referred to as their prom photos.
A few trends taken straight from the award shows include the dominance of white dresses, shimmering effects (via sequins or lame) and old Hollywood glamour. Zebra prints and black and white combinations aren't lost on promgoers, either.
And, what about the recession, you ask? Where there's a will, there's a way. "To a lot of girls, prom is all about the dress," says Hamm. "Even if they have to cut back on other areas, like where they're going afterwards, they still want to have that dress."