Vegas Paints the Town in Fashion
September 8, 2010 - 11:00 pm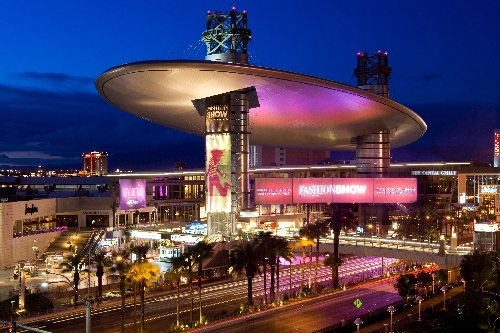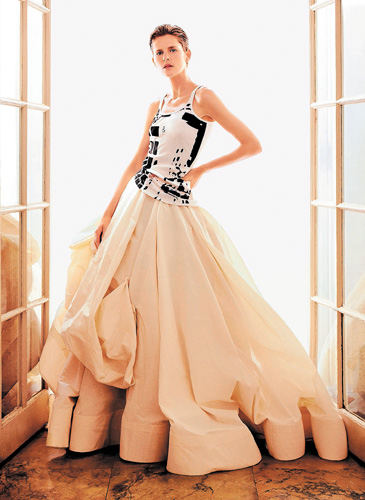 Last year, as the down-on-their-luck fashion and retail industries hopelessly kicked a rock down Fifth Avenue in New York City, Anna Wintour had a light bulb moment. The editor-in-chief of Vogue magazine came up with an idea intended to recapture the shopping enthusiasm the recession stole. She called it Fashion's Night Out (FNO) and got more than 700 stores to participate in a night of designer appearances, live windows, celebrity guests and more.
A year later, the success of that evening has had a domino effect across the world, with 28 states and 15 countries joining the party. Las Vegas is on the RSVP list.
The Strip will do FNO its own way Friday with a bevy of events at Fashion Show mall, The Shoppes at The Palazzo, Wynn Las Vegas, Encore Las Vegas and the Forum Shops at Caesars. Each venue is hoping to inject Vegas with enough shopping adrenaline to warm things up for a gainful holiday season.
Maureen Crampton, director of marketing at the Forum Shops, simply refers to it as "retail rejuvenation." "It's a reminder to Vegas shoppers and consumers that we have so many wonderful brands here," she says.
Fendi, one of the 45 boutiques at the Forum Shops participating, will host a special made-to-order event with a Fendi Selleria craftsman on site who can personalize bags. Ted Baker will offer "Tedtinis" and the chance to win a $200 gift certificate. And, celebrities such as Robin Antin and the men from Thunder from Down Under will make appearances throughout the evening.
After the Forum Shops observed the guinea pig that was New York City last year, Crampton says the retailers didn't need convincing to jump aboard for this year's FNO. Many of them have headquarters in New York and see it as an opportunity to cash-in with their stores across the country, too. According to an independent study by Shopper Trak, traffic in stores jumped by 50 percent during FNO last year.
Becoming an official FNO retailer didn't happen overnight, either. Shopping venues and stores had to go through an official process before being deemed as such. The first requirement was a letter of endorsement from their highest governing authority, then a certificate of insurance and lastly a participation fee. All of this had to be completed between April and July 30. Considering that a survey of FNO 2009 shoppers reflected that 75 percent of them made purchases that night, retailers were happy to jump through the hoops.
The idea is to kick off the fall season, familiarize shoppers with stores they might not have visited before and inspire them to return come the holidays. First, retailers have to relieve consumers of the doom that a cash register inevitably brought them post-recession.
According to Danielle Long, marketing director at The Shoppes at The Palazzo, it takes more than just confetti to accomplish that. Especially if the goal is to bring in locals who live in a city that's taken one of the hardest hits from the economy.
"We are thinking of ways to encourage (locals)," she says. "For instance, by offering our gift with purchase." It works wonders at the cosmetic counters, but The Shoppes at The Palazzo and Fashion Show mall are sweetening the pot with show tickets. Purchases of $500 or more earn shoppers two tickets to Jersey Boys, Phantom of the Opera or Blue Man Group.
Saks Fifth Avenue hopes its rock 'n' roll themed events will motivate a brunt of those $500 purchases. The department store has Heidi Cornell, designer of Young, Fabulous and Broke, making an in-store appearance and the Grand Hall in Fashion Show mall hosts edgy fashion shows from Saks all weekend long.
A few doors down, Neiman Marcus has trunk shows from H.Stern, John Hardy and Christian Louboutin as well as a meet-and-greet with Megan Romano, author of "It's a Sweet Life."
FNO serves as a fine source to rev Las Vegas' shopping engines, but it also whets the appetite for another high-profile fashion event: Las Vegas Fashion Week. Thus far it's mostly been a pipe dream, but some see FNO as our proverbial foot in the door.
"This gets us closer to a Fashion Week in Las Vegas," Long says. "It makes us a united front, more of a force."
She's referring to the common denominator five shopping venues on the Strip will share Friday in celebrating fashion with their official FNO statuses.
The way Todd Hanshaw, divisional merchandise manager at Wynn Las Vegas, sees it, Las Vegas already has its place on the fashion map and Wynn put it there. He cites visits from Vogue's Wintour, Narciso Rodriguez and Manolo Blahnik to support his point. "People (in the fashion industry) still don't say Las Vegas," he says. "They say Wynn Las Vegas." Hanshaw also notes that Vegas has more retail per square-foot than any other city in the world, making it a confirmed fashion destination.
Whether the fashion industry considers Vegas a competent Fashion Week candidate remains to be seen. For now, Vegas retailers will have to settle for what the city does have: FNO.
In honor of the event, Oscar de la Renta at Wynn puts on an evening of merengue music and dance. Black Satin Intimates at Wynn has Katherine Parnello, designer of Gimme More Couture in-store. Ensemble and Outfit at Encore and Wynn Esplanades, respectively, will have champagne service.
Can Vegas shoppers look forward to this every year? "I think so," says Debbi Miles, special events and public relations manager at Saks Fifth Avenue. "It's only going to get better and better."
Fashion's Night Out in Vegas
Here are links to the properties in town participating in Fashion's Night Out. You'll find more information on events, stores, trunk shows and celebrity appearances at each shopping venue.
• Esplanade at Encore
• Esplanade at Wynn
• Fashion Show
• Forum Shops at Caesars
• Neiman Marcus
• Saks Fifth Avenue
• The Shoppes at The Palazzo