Five prominent Las Vegans tell their coming out stories
October 14, 2017 - 12:50 pm
Updated October 14, 2017 - 4:53 pm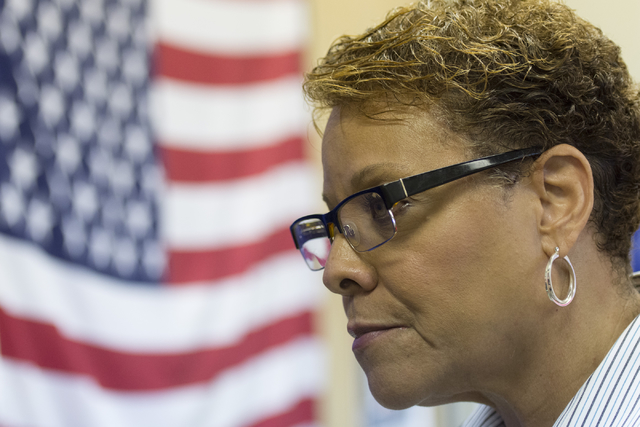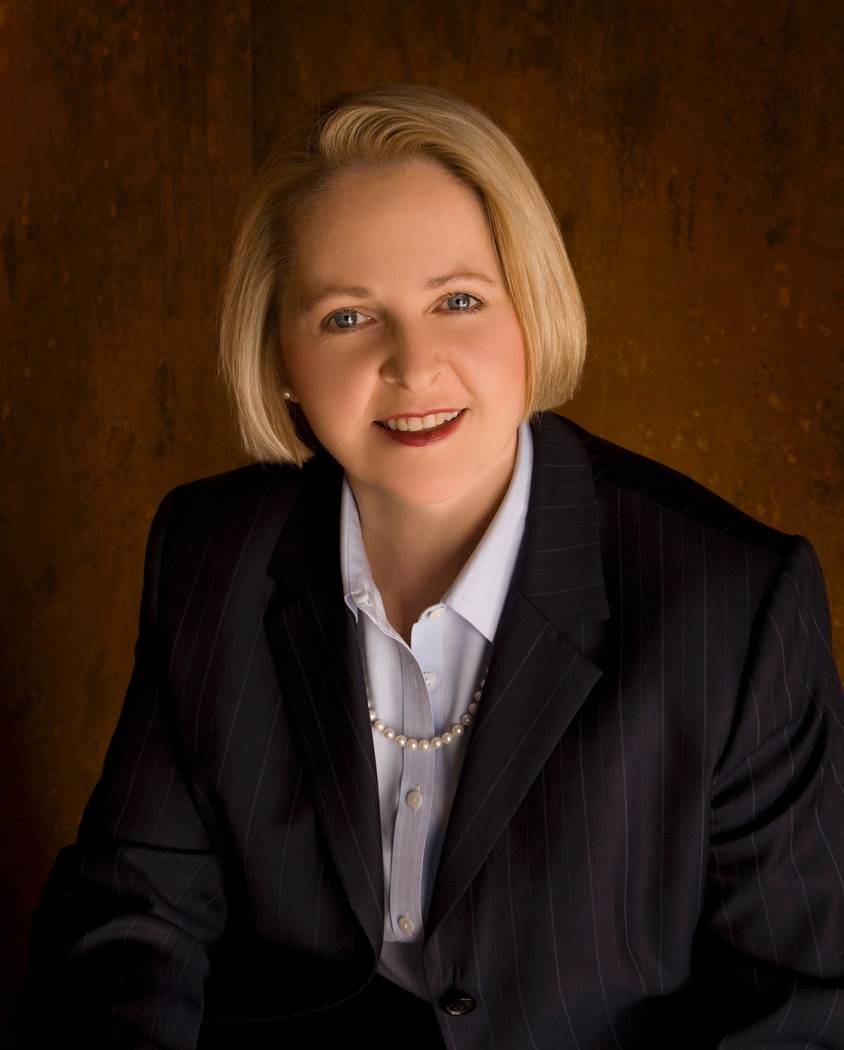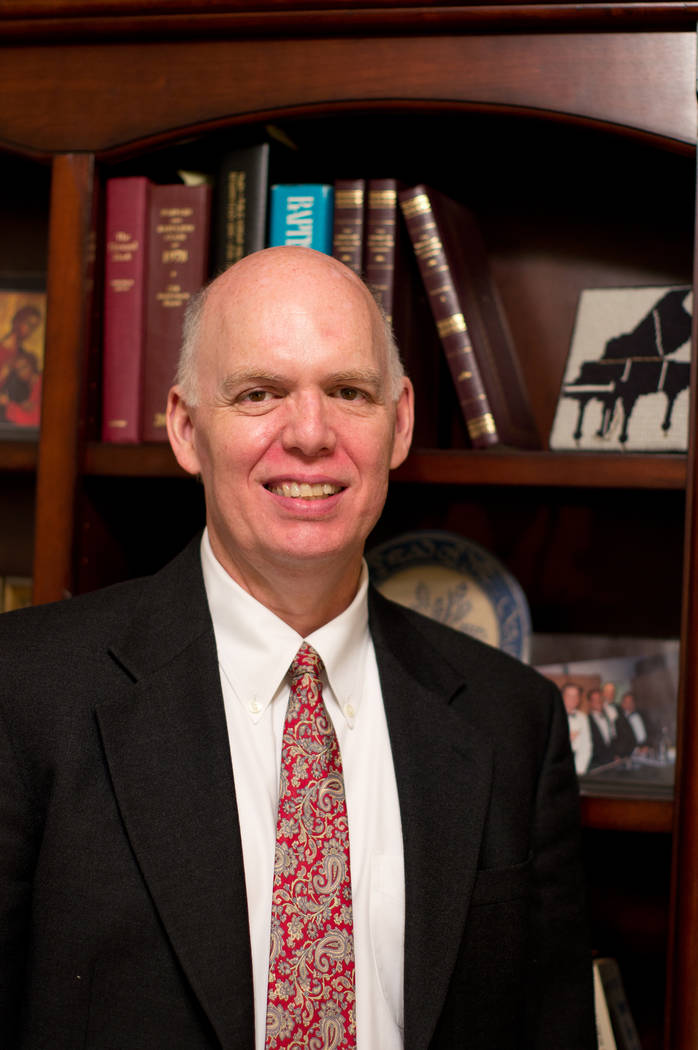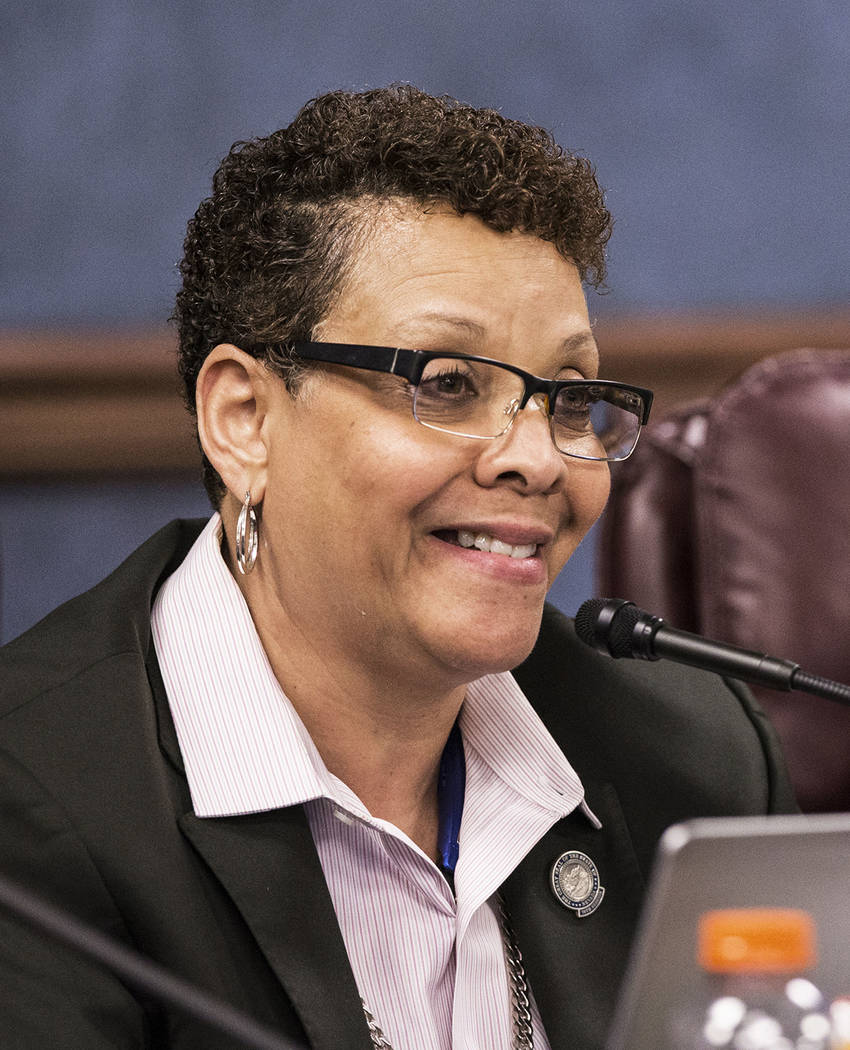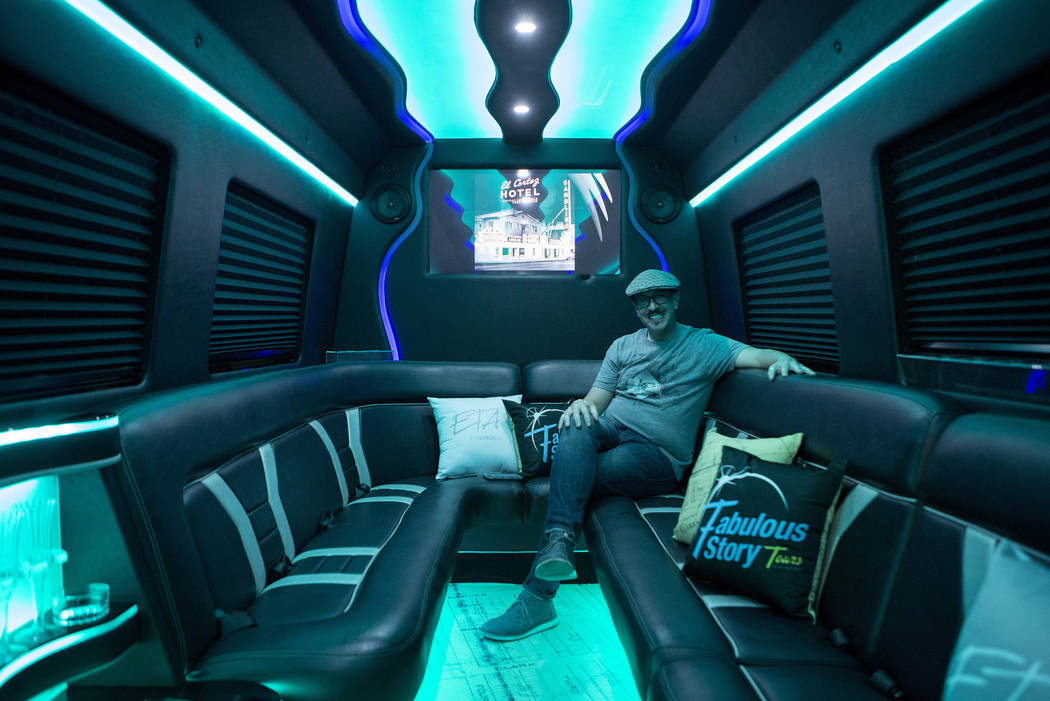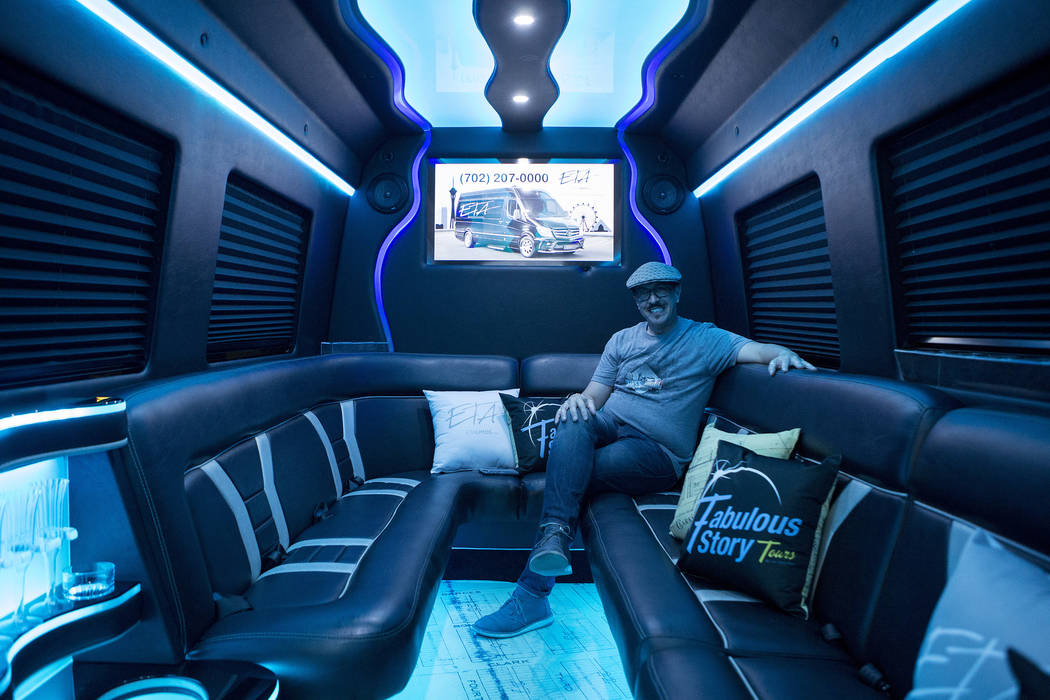 There was fear. There was confidence. There was rejection. There was acceptance. Most importantly, there was the proclamation of individuality — and with it, the self-validation so necessary to carry on in this world.
Those emotional strands intersected as notable gay Las Vegans shared their coming-out stories prior to this week's Las Vegas Pride Parade downtown and festival at Sunset Park:
Brian Paco Alvarez Business owner, arts curator and urban historian
There's no coming-out pecking order. … Or is there? "Parents are always the more difficult ones," Alvarez says. "I came out to friends first, then cousins and aunts and uncles, and even my grandmother, and then my parents last. And my father is hard of hearing so I had to come out to him twice." Multiple declarations — a coming-out rollout — became an Alvarez theme.
Coming-out 1: Last day of high school, 1993, to close friends: "A lot of gay men will come out as bisexual first, and evolve to who they really are. I thought I could soften the blow with people with the bisexual thing. But when you're gay, unless you're very bro-y and masculine, the reaction is, 'We already knew.' " Coming-out 2: In 1997, when, with his first partner by his side, he grew more public about his sexual identity. Coming-out 3: Around 2000, when ex-President George W. Bush pushed for a constitutional amendment to ban same-sex marriage. "That's when I became more of an activist and said enough is enough. We have to stop this. I really started standing up for myself and who I was."
Acceptance of who he is came from many quarters, including his parents. "I didn't know how they would react and you don't want to stress them out, especially when they're elderly," says Alvarez, 43. "But my parents are very open-minded and espouse a worldly view, very liberal." And yet … "I feel like I have to come out of the closet again with certain people. There are still people who are just not comfortable with that. But I'm not going back in the closet. This is who we are."
Kristine Kuzemka, Attorney, owner of Kuzemka Law Group
She's gay. That's that. "I just didn't accept non-acceptance," says Kuzemka, who knew she was "different" at age 12, and, after falling deeply in love with a woman while busing tables at The Flamingo, came out at 17. And what she doesn't accept, she got plenty of anyway. "I told my sister and then she told my mother and my mother showed up at my house where I was renting a room and created a scene, she flipped out," says Kuzemka, 55. "They weren't very supportive. And it was more difficult for her than my father." Communication between mother and daughter dwindled. Though it took nearly a decade, her mother came to accept that her child flatly rejected her disapproval. At Kuzemka's commitment ceremony with longtime partner Nancie O'Neill, her mom attended with her other siblings, as well as her father, who read a blessing from a Catholic priest.
"It happened because of me being true to who I was and saying, 'If you want me in your life, you deal with it, and if not, adios,'" says Kuzemka, whose mother, she says, has since been instrumental in starting the Las Vegas branch of the national group, Parents, Families and Friends of Lesbians and Gays (acronym: PFLAG). And she made another emphatic display of approval. "When I lived in Seattle," Kuzemka adds, "she actually rode on the back of my motorcycle in the Gay Pride Parade."
Rev. J. Barry Vaughn, Rector, Christ Church Episcopal
Opportunities lost can become epiphanies found. "It was at my 10th college reunion, and I was having lunch with my best friend from college, John — he was also the first person I ever fell in love with," Vaughn says. "I had been ordained a short while, and I said, 'I haven't done any weddings for any of my college friends, so when are you going to get married?' He took a picture out of his pocket and said, 'He's who I'm dating now.' "
Surprised? Shocked? Try flabbergasted. "I didn't know until then that he was gay too, and I think I was an idiot for not realizing it," Vaughn says. "I was completely closeted and didn't have sex with anybody in college, so it just freed me up. I realized that I had been hiding this part of myself unnecessarily. I started coming out to everybody."
Ironically, as an openly gay minister, though disapproval did surface, it wasn't within the walls of any church. "I was really surprised that I faced more discrimination in the gay community for being an ordained minister than I did in the religious community for being gay," says Vaughn, 61. "It says to me that a lot of people in the gay community have experienced a whole lot of abuse from religious institutions. But I always tell people I have been openly gay every minute of my career."
By the way: "I'm single and looking."
Andre Wade, Executive director, Gay and Lesbian Center of Southern Nevada
How to ease the coming-out process? Do it first with someone you trust. "I came out to myself — which is part of the whole coming out process," says Wade, 42. "I was 26 and out partying. The guy I was hanging out with, I was attracted to, but the conversation in my head was not whether I was gay, but whether I was going to come to terms with it. And I remember going up some stairs in a club and telling myself, this is who you are. There is no getting around it. That was the moment I came out to myself."
With that hurdle cleared, Wade was taken aback when he finally shared his truth. "My cousin, we grew up together, and when I told her, she was like, 'It's about time. I was waiting for you to come out this whole time.' But I was seeing a girl at the time, and I told her. That didn't go so well." Other relationships also shifted. Several high school friends kept their distance. "Some made it clear, and with others, when the relationships dissolve, you wonder, is that the reason? But you know your view of yourself is going to change, and how others view you. It's a negotiation. You have to say that you're willing to accept those changes."
Some changes are particularly difficult. "When I told my parents they were not, and are not accepting of it," Wade acknowledges. "They have their own view of what it means to be gay and for them it comes out to be a choice. I have a decent relationship with them. But the struggle we have is having solid, honest, authentic relationships with family. It can be a huge struggle to get to that place."
Pat Spearman, Nevada state senator, pastor of Resurrection Faith Community Ministries
Life in a "glass closet" isn't easy, especially when you don't know who's peeking in. "You had to know but nobody said anything," says Spearman, whose 30-year career in the U.S. Army Military Police Corps saw her rise to the rank of lieutenant colonel. "I spent my whole military career in fear. Whenever someone said, 'Hey, the commander wants to see you' or 'The colonel wants to see you,' my heart would jump. For those of us who were out to each other, the code was, don't date anybody crazy and don't date anyone who doesn't have at least as much to lose as you do."
Yet it was her parallel career as a pastor that moved her to bust the glass on that closet in 2010, three years after retiring from the military. "For people like me who were called into the ministry, I could not continue the charade and feel good about who I was. I felt like I was lying to myself and to an extent lying to others," says Spearman, 62, who found that church members' reactions were split. Some were supportive. Others? "Several people came up to me and said, 'I won't be back.' What hurt was that several were people whose rent I had paid out of my pocket. They just walked away like it was nothing."
Fortunately, the family of the woman who has since risen to Nevada state senator gave her "a priceless gift." With affection, she cites her "Casanova"-style father, who approved by way of affirming they both were attracted to pretty women. And two weeks before her mom died from renal cancer came this moment: "She said, 'I have known who you are since you were a little girl. I am so sorry I did not say to you that I love you unconditionally. I am so sorry that I let church people convince me that who you are is bad. And if anybody tells me anything bad about you, I will get up out of this bed and I will hit them upside the head in the name of Jesus.' "
Today, she says simply: "I wish I had done it earlier. I hope someone will read this and it will help some parent and some child. I am happy. I am complete."
Contact Steve Bornfeld at sbornfeld@reviewjournal.com. Follow @sborn1 on Twitter.