Flaming Fajitas are fiery good
October 4, 2014 - 1:07 pm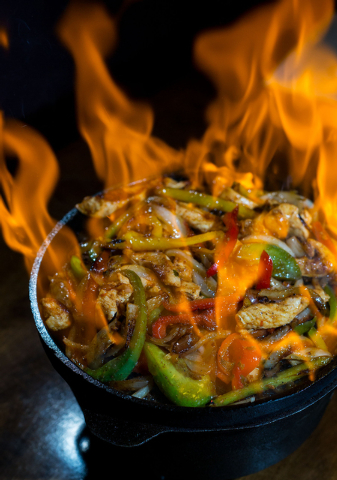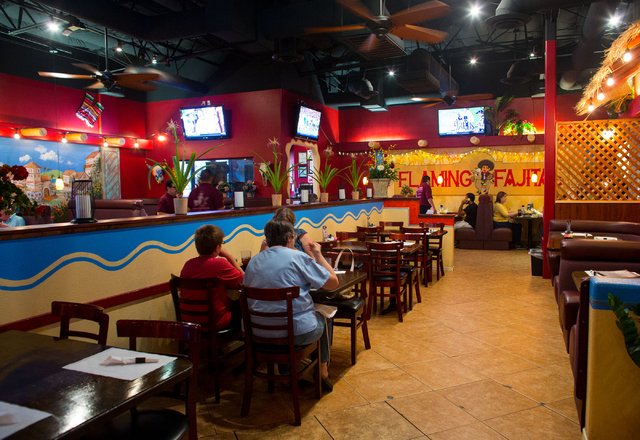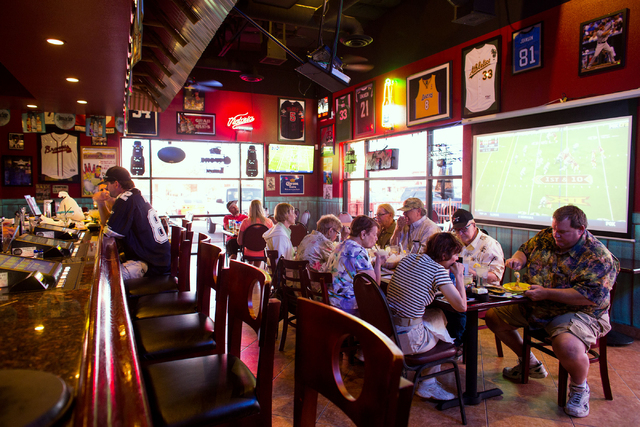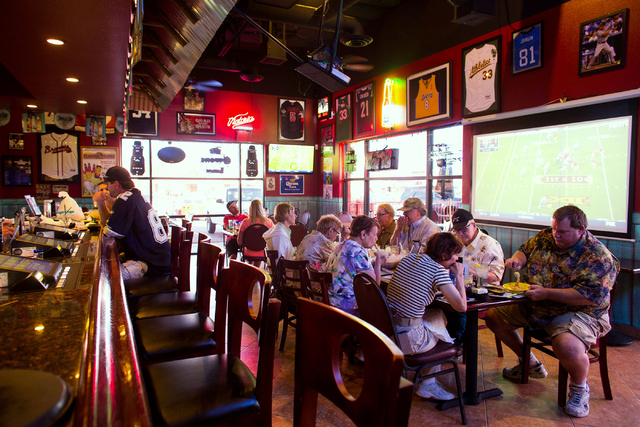 Yes, the fajitas really are flaming, just before they're served.
I know you wondered because so did I, but we weren't at Juan's Flaming Fajitas &Cantina for more than a few minutes before we saw the first order of fajitas being flamed across the room. We were tempted to yell "Opa!" but wrong ethnicity.
So, is it a gimmick? Not entirely. The fajitas are served on large cast-iron kettlelike contraptions, the source of the fire coming from the bottom part through holes in the skilletlike top part, where the food rests. While fajitas are almost always served on sizzle platters, the flames in this case take that a few degrees farther (literally), the fiery-hot top part ensuring that the meat and vegetables are thoroughly caramelized, which increases the flavor considerably.
Juan's Flaming Fajitas offers all of the standard types of fajitas — steak, chicken, shrimp and combos — plus pork ($15.95 for one, $25.95 for two), which I haven't seen anyplace else locally. So pork it would be.
Although I expected that maybe this would be from a less-lean cut, and maybe shredded, it turned out to be strips of a very lean cut of the other white meat, which meant it was on the dry side. That was a minor quibble, though, because the vegetables and the accompanying sour cream, guacamole and pico de gallo we rolled it with in the flour tortillas (corn is another option) more than made up for any dryness, and let me add here that the portion was huge. Rice and beans on the side were fairly standard; rice and black beans and grilled vegetables are other options.
And about those options: This brings us to the only service quibble of the night. Although our server was overall very good, prompt and pleasant and checking in on us frequently, his assistants filling water, etc., he neglected to ask which type of tortilla or beans/vegetables we wanted. We had forgotten to specify and didn't realize it until after we were served. That he seemed a little harried by the large party seated near us might explain why he didn't take time to ask, but he should have. He also didn't tell us it was still happy hour, which goes until 7 p.m.
Since fajitas clearly are a Juan's specialty, we wanted to try another type, and the Fajita Nachos ($8.95) gave us that option. This time we'd go with steak, which turned out to have been deeply marinated and therefore well seasoned, and plentiful atop the heap of chips with refried beans, cheese, guacamole and sour cream.
From the list of "Juan's Mexican Favorites" we chose the carnitas Carne Los Altos ($15.95; steak is another option) and found, again, deep flavors and deft seasoning (and a generous portion), the pork served with sauteed onions and potatoes and roasted jalapenos in a chunky sauce. Rice and beans with this one as well, and tortillas.
Our dinners also included sopa de fideo, the tomato-tinged soup with fine noodles that's a staple in Mexican restaurants, but this one was much better than average, piping hot and again well seasoned.
The atmosphere at Juan's Flaming Fajitas, which is in a suburban shopping center, is fairly standard Mexican restaurant, although with a bit of beachy flavor. But the flaming fajitas are probably the best part of the decor, although they did make us wonder how much Juan has to pay for fire insurance.
And how one says "Opa!" in Spanish.
Las Vegas Review-Journal restaurant reviews are done anonymously at Review-Journal expense. Email Heidi Knapp Rinella at Hrinella@reviewjournal.com, or call 702-383-0474. Follow @HKRinella on Twitter.
Review
Juan's Flaming Fajitas & Cantina, 9640 W. Tropicana Ave.; 702-823-1400
Overall A-
Food A-
Atmosphere A
Service A-
Pluses: Novel — and superlative — fajitas and other dishes, both standard and offbeat.
Minuses: Our server didn't ask enough questions.