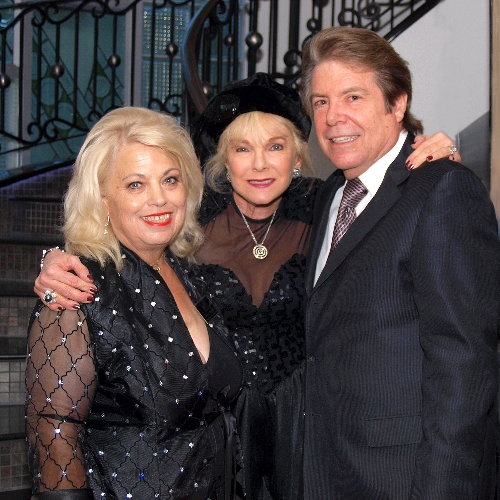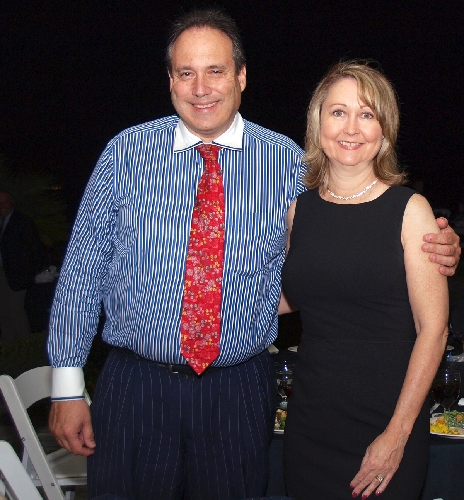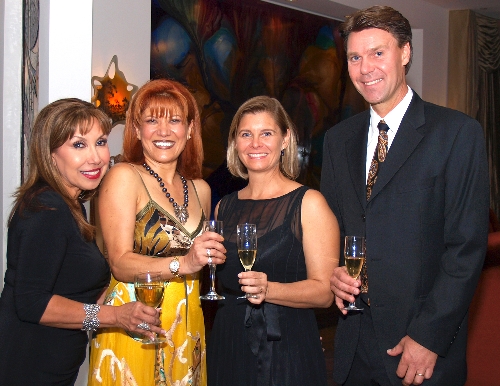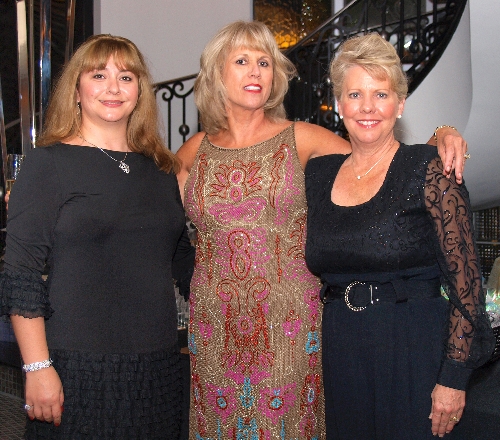 Nevada Opera Theatre celebrated its 25th anniversary at a gala at the Anthem Country Club home of Bruce and Barbara Lee Woollen. A shuttle bus transported guests to the 20,000-square-foot hilltop home, where the Woollens; Eileen Hayes, founder and general director of Nevada Opera Theatre; and Morton Hyson, dinner chairman, greeted guests.
Among the attendees were Lena Wahlters, honorary consul of Sweden; former Nevada first lady Dawn Gibbons; Las Vegas City Councilman Stavros Anthony and Bernadette Anthony, and daughters, Elizabeth and Irene Anthony.
A hosted champagne reception and silent auction took place within the home, followed by a sunset supper by chef Gustav Mauler that was served poolside.
Classical guitarist Sean Carbone entertained during dinner. Seen among the guests were Heather Allen and John Payne, Joan Dimmitt, Annee and Siegfried Nounna, Cynthia and Gilbert Baca, Amy and Par Sandqvist, Ellie Lopez-Bowlan and Stephen Bowlan, Sandra and James Frank, Wynn Schottelkorb, Margie Conway, Monica Fuller, Sondra Lynch, Len Silberman, Alice Fessenden, and Karen and Wayne Scherer.
After dinner, a performance by Nevada Opera Theatre artists took place in the home's theater. Pianist Richard Weiss introduced the artists and gave a brief background on their chosen aria.
Nevada Opera Theatre Artists performing were Eric Castro, baritone; Amber Cronin, soprano; Michael Elliot, baritone; John Garafalo, tenor; Morton Hyson, bass; Shelley Martinsen, soprano; Alejandro Mendoza, tenor; Alisa Thomason, soprano; and Alissa Van Camp, mezzo soprano.
Other guests enjoying the evening were Kimberley Hyson, Rosita Kanes, Beverly and Mike Mykisen, Frank and Carlyn Carbone, Evelyn Rizza, Celia Dobbins, June and Norman Beland, Mary Orrico, Julie and Bob Mangino, Tim Malagon, Nancy Vinnik, Eris and Brad Young, Brad Friedmutter, and Marlene and Ivan Friedmutter.
Proceeds will benefit October's concert for "An Afternoon of Cole Porter, George Gershwin & Irving Berlin" at Sun City Anthem; November's "Cinderella," presented in Clark County Elementary Schools for at-risk students; the scholarship program for University of Nevada, Las Vegas vocal performance majors; and May 2011's fully staged production of "Aida," to be performed at Artemus Ham Concert Hall.