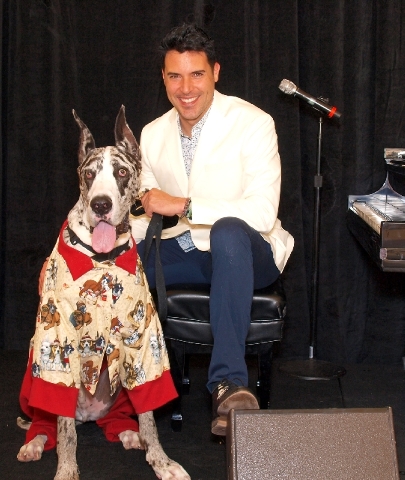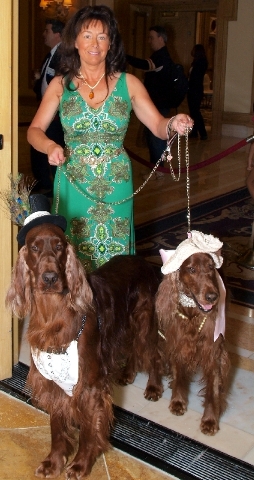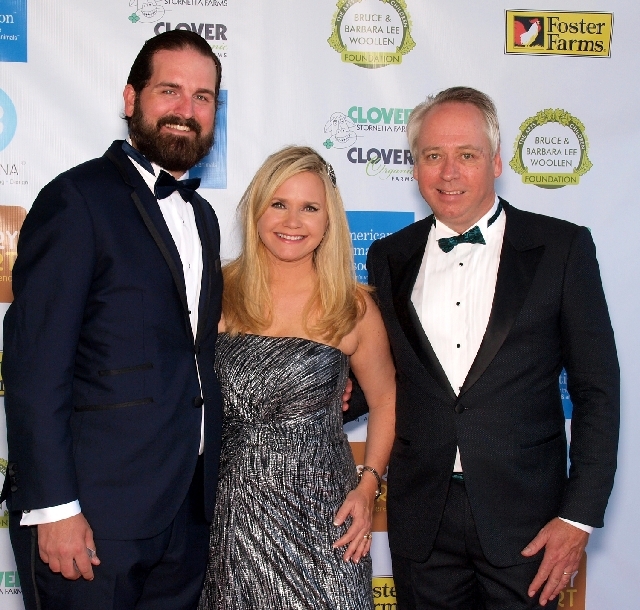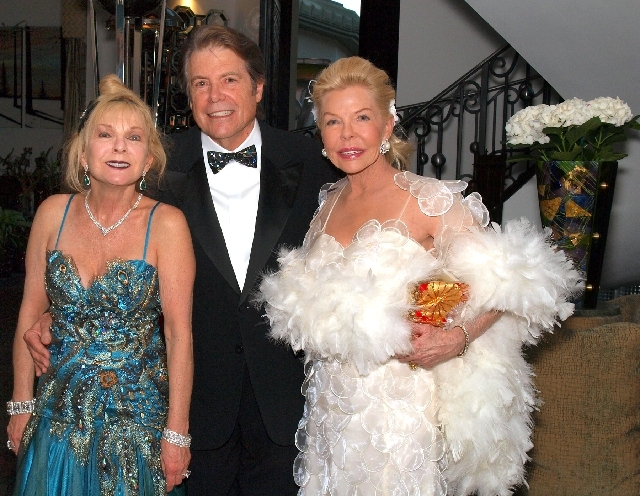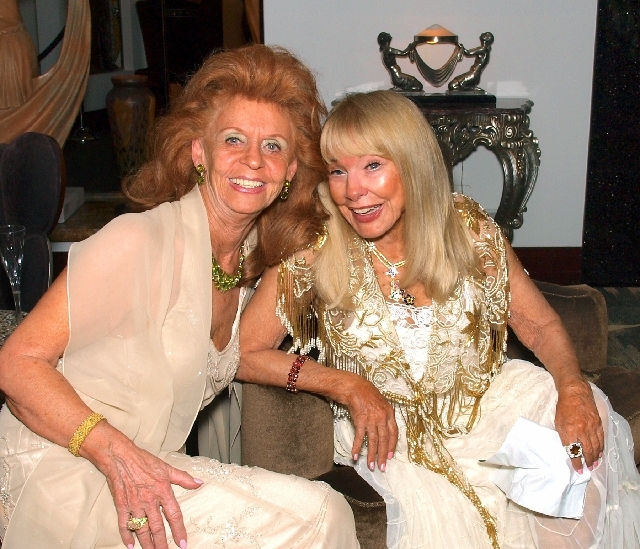 An afternoon tea and evening gala highlighted the American Humane Association's first extended Las Vegas benefit May 17 and 18.
The "Lights of Compassion" weekend raised money to establish a disaster preparedness program for the rescue of animals in Nevada and the Wags4Warriors program benefiting military veterans.
The American Humane Association, founded in 1877, is dedicated to the protection of children and animals.
The Friday affair was an afternoon tea and fashion show at Bellagio. Fashions were by Elie Tahari, with dog fashions from Custom Critters and Fifi & Romeo.
Also honored were four war hero dogs that just returned from Afghanistan.
Lisa Keck was chairwoman of the silent auction, and entertainment was by Frankie Moreno and two-time Oscar nominated singer/songwriter Carol Connors.
Special guests in attendance were Lisa Vanderpump ("Real Housewives of Beverly Hills" and "Dancing with the Stars") with her dog, Jiggy. Other guests included Siegfried Fischbacher, Roy Horn, Lynette Chappell, Annee Nounna, Lillian Prusan, David Haworth, Linda Marvin, Cindy Doumani, Randy Soard, Betsy Rhodes, Cheryl Purdue, Sandra Frank, Eileen Hayes, Janet Blumen, Susan and Paul Raybould, Sally Kimball, and Alan and Jeanne Marie Korn.
On Saturday evening, the Great Gatsby Gala was at the Anthem Country Club estate of Bruce and Barbara Lee Woollen. The honored guests were actress Terry Moore, entertainer Wayne Newton, U.S. Rep. Joe Heck, R-Nev., and Lisa Heck, and Christine Robinson of the Animal Foundation.
The cocktail reception offered guests the opportunity to purchase exquisite jewelry and the Hollywood Collection of Kazanjian of Beverly Hills.
Dinner took place on the extensive patio and lawn surrounding the meandering pool overlooking the Las Vegas Valley.
Masters of ceremonies Jim Snyder and Jessica Moore, news anchors for KSNV-TV, Channel 3, introduced Robin Ganzert, president and CEO of the American Humane Association in Washington, D.C. Ganzert spoke about the association's Red Star Animal Emergency Services, which has responded to disasters across the United States. (Two days after the Las Vegas gala, a tornado hit Moore, Okla., and Ganzert and the Red Star Rescue team were deployed there to help.)
A popular live auction item was a ride in a fighter jet. Many guests from the tea were present for the Gatsby party, including a large group of supporters from Southern California and Lois Pope with her friends from Florida.
Among the guests were the Hecks, Kathleen Newton, Marty Allen, Caren Caty, Dianne and Ken Merkey, Sally Kimball, Beverly and Mike Mykisen, John Payne, Cristine Lefkowitz and Eric Jensen, Gae and Perry Basch, John Hamilton, Michelle Markel, Debra Spear, Stacey Cohen, Diana Gelffrion, Donna Vogeler-Boutin, Ruben Sanchez, James Barlow, and Nicole and Morton Hyson.