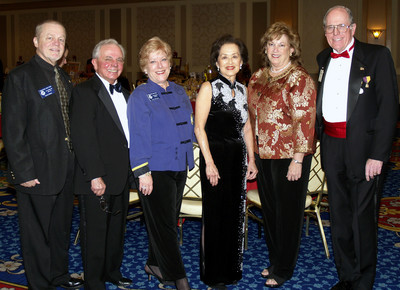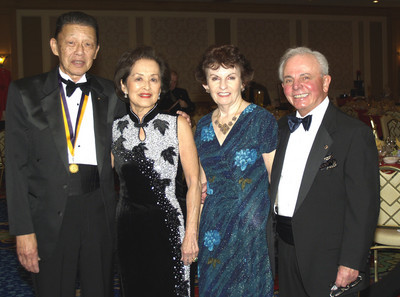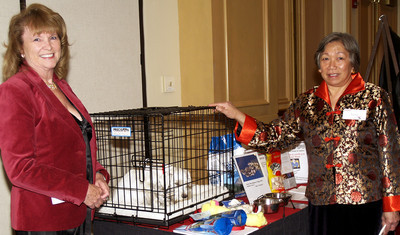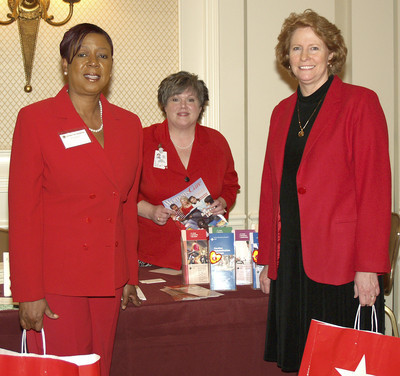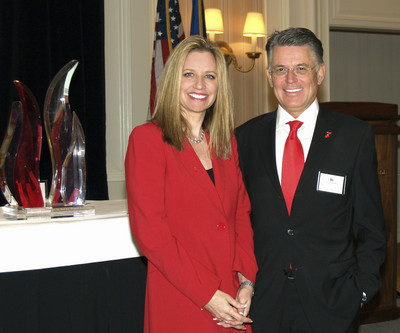 Mayor Oscar Goodman was honored at the Summerlin Lions Club's seventh annual Chinese New Year Charity Dinner and Dance Feb. 23 at the Gold Coast.
Proceeds from the event will benefit the Lions' local and global charitable efforts, including University Medical Center's Burn Center and the Blind Center of Nevada.
Esther Louie and Sid Ostis were the Lions event coordinators and Ed Lydon, president of the Summerlin Lions Club, welcomed guests Carolyn Goodman, District Court Judges Donald Mosley, Jessie Walsh, Diane Steel and Stefany Miley; and state Sen. Bob Beers, R-Las Vegas, and Sarah Beers; also, Alice and Jack Ju, Shari and Tim Wong, Jean and Louis Lee, Mamie and Ron Lew, Marilyn and Tom Stark, Jerri Winter, Dan Louie, Liz and Kae Pohe and Sandy Niccum.
Master of ceremonies was Nate Tannenbaum. The ceremonial lions dance by the Lohan School of Shaolin was performed to the beat of drums, gongs and cymbals.
A Chinese dinner was served to Audrey Williams, David Walker, Terry Lewis, Gerri Schroder, Rick Khumley, Roxane Unverrich, Josette LeBlond, Tony Sacca, and Lions Club District 46 Gov. Raymond M. Pezonella and wife, Nancy, of Reno.
Lydon presented Goodman with an engraved clock, the club's honorary membership and a bottle of Bombay Gin.
A live auction for seven items, including a week in Hawaii and a miniature schnauzer puppy, preceded dancing to music by the Joey Ciccone Trio.
LADIES ONLY: Larry Hart hosted a ladies-only Valentine's tiara tea, lunch and social honoring his mother, Toni Hart, and sister, Broadway performer Linda Hart, at the Hartland Mansion on Feb. 19.
Guests were requested to wear red, along with their tiara. Upon entering the home's foyer, the ladies were given their choice of a red or white feather boa.
Valentine martinis were available and caviar, glazed Brie and petit buffalo mozarella was served to Nevada first lady Dawn Gibbons, Rep. Shelley Berkley, D-Las Vegas, actresses Jean Smart of "Designing Women" and "Samantha Who?", Stephanie Zimbalist of "Remington Steele" and Frances Fisher of "Titanic."
The ladies entered the grand party room of the mansion to be seated at one large table, seating 74 guests. Linens were cobalt blue penne velvet with platinum chameleon chairs and red upholstered seats. Silver napkin rings featured garnet hearts.
More than 3,000 pounds of framed beveled mirrors and Victorian silver candelabras (using 740 tea light candles) were used to create a luncheon table that would rival a state dinner.
A classical string quartet and floral arrangements using 1,000 red roses by floral artist Michael Flach created the elegant atmosphere. Caterer Joe LaVigna served a country buffet including roast turkey, ham, mashed potatoes, candied yams and a variety of Southern delights.
The Hart family performed three songs before Larry Hart introduced the surprise performance by guest Reba McEntire.
Among the guests were Susan Houston, Lia Roberts, Sandy Peltyn, Phyllis Schwartz, Eleanore Domani, Gayle Anderson, Gail Amster, designer Algerine Caorreila, comic Patty Ross, Trini Silverstein, Nola Michaels, Angie Wallin, Myram Borders, Leah Schwartz, Sandra Nielson, Gabrielle Thomas, Laurie Travis, Valerie Bernstein, Billie Wyrick, Barbara Morgan, Dorothy Best, Fran Dwek, Kara Gilday, Julie Gilday-Schaefer and Mona Orr.
Favors for the guests were silver with pink enamel Guioche business card holders, a CD of the cast album of Larry Hart's new show, "Praise!," a single red rose and a heart-shaped box of chocolates.
GO RED: The 2008 Las Vegas Go Red For Women luncheon, a celebratory event for the American Heart Association's annual Go Red For Women campaign, drew 350 women, men and local companies to the Four Seasons on Feb. 27.
Welcome remarks were given by presenting sponsor Dan Montano, CEO of CardioVascular BioTherapeutics. Chrissi Scinta sang the national anthem. Go Red Chairwoman Jody Mack and mistress of ceremonies Nina Radetich introduced Dr. Thomas J. Stegmann, FETCS, professor of surgery, who delivered the keynote presentation, "Holding A Woman's Heart In My Hands." He addressed how angiogenesis could be a new medical therapy to treat heart disease, which kills more than 480,000 women a year — more than the next five causes of death combined, according to the American Heart Association.
Survivor Cindy Scinto was also present and spoke about Stegmann saving her life. Wayne Newton introduced the luncheon's honoree, philanthropist Claudine Williams.
Go Red For Women is sponsored nationally by Macy's and Merck. Las Vegas sponsors include CardioVascular BioTherapeutics, Valley Health System, IGT, Sodexho Health Services, St. Rose Dominican Hospital and the Las Vegas Review-Journal.