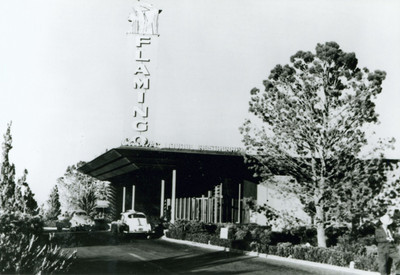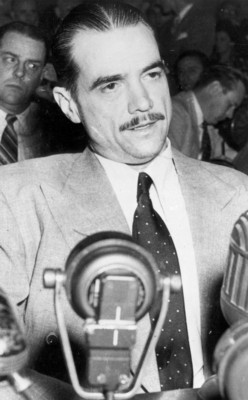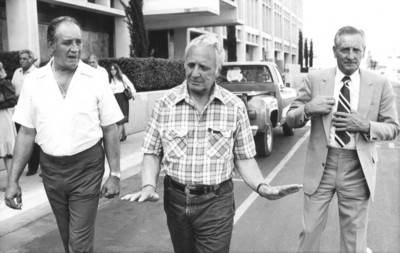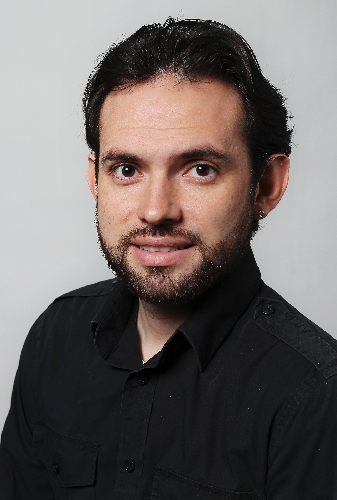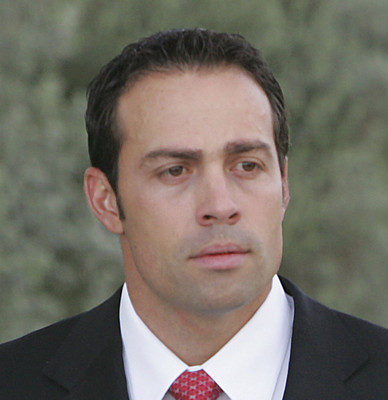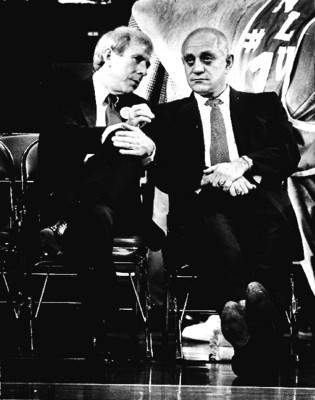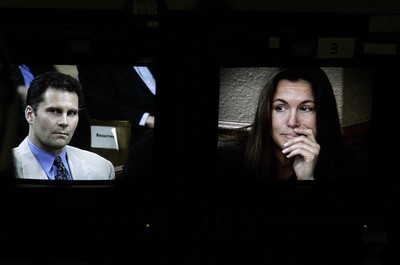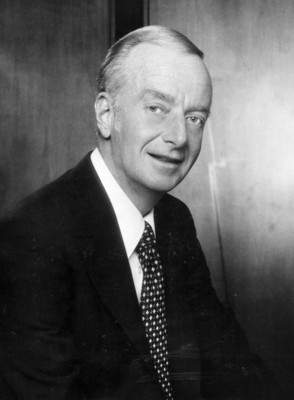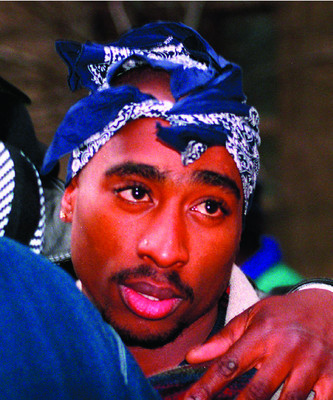 Every city has its share of scandals. But Las Vegas has three or four shares. From local politicians to celebrity tourists, people seem to think they can get away with more here.
In the days of mob rule, they were 100 percent right. No other American city relied so heavily, for so long, on money from illegal sources for its prosperity.
"There were people that were able to corrupt judges, law enforcement and politicians — especially in the '50s," said Jeff Burbank, author of the 2005 book "Las Vegas Babylon."
Organized crime's eviction from the hotel business by the late '80s eliminated most dirty business. But not all.
"In a state with gambling, prostitution and so much money, people are susceptible to being corrupted," says Nevada state archivist and historian Guy Rocha. "Public officials can be bribed anywhere. But there is something about a 24-7 city with this kind of money and this kind of culture, and this kind of temptation every day, that makes us more likely to see very powerful people being brought down by their greed."
It is doubtful that any of the people mentioned here ever thought they'd end up associated with a list of the Top 10 Las Vegas scandals. And, according to Burbank, that's the point.
"Vegas figures like most other cities in terms of the respect that everyday citizens hold for the law," he said. "But on the upper level, there's still a perception that you can get away with things because of who you are and how much influence you have."
The list was compiled using input from historians, authors and veteran R-J reporters A.D. Hopkins and John L. Smith. It is by no means definitive, however. One could make a hobby of debating this stuff.
1. BUGSY SIEGEL'S MURDER AND IMMEDIATE FLAMINGO TAKEOVER
On the night of June 20, 1947, Benjamin "Bugsy" Siegel — credited with completing the Flamingo, the Strip's first luxury hotel — was assassinated. A bullet entered the back of his skull and exited through his eye socket, knocking his eyeball across the room. The case remains unsolved.
The murder scene may have been Beverly Hills, Calif., but the ripples rocked hardest in Las Vegas.
"The Kefauver investigations, the formulation of gaming control board and commission — it all goes back to this big blowup," Rocha said. "With this event, the public knew, 'Oh my God, the town's mobbed up.' "
All remaining plausible deniability went out the window after an immediate takeover by Meyer Lansky, Gus Greenbaum and other known associates of the Mafia.
"Literally 20 minutes after the shooting occurred, you had the new partners walking into the Flamingo and announcing that they had taken over," Burbank said.
According to Rocha, no single event had a bigger effect on the public image of Las Vegas.
"For some, they still believe (the image) to be true," he said.
2. DECLINE AND SUDDEN DEPARTURE OF HOWARD HUGHES
On Thanksgiving Day 1966, Howard Hughes arrived in Las Vegas and almost immediately began changing it. A four-year shopping spree, during which the billionaire treated the Strip like his personal Monopoly board, netted $300 million in property from mobbed-up owners and helped usher in the era of corporate ownership.
"The places he bought were the places that were in trouble with the federal government," said Bob Maheu, Hughes' chief executive of Nevada operations. "And the owners, for the most part, were very anxious to get rid of them."
What was so weird was the way in which this business was conducted. The man responsible for changing the face of Vegas went through elaborate lengths to ensure that no one ever viewed his face. Rarely leaving his high-roller suite atop the Desert Inn (which he purchased just so its previous owners wouldn't evict him for refusing to gamble), Hughes conducted all transactions via handwritten memos to Maheu.
"Well, of course it was weird," Maheu said. "Here, I was running seven places, and he had me under instructions that I could not make a capital investment of $10,000 unless I had his approval.
"And I never got his approval."
As his physical and mental health declined, Hughes — who died in 1976 on a plane bound for Houston — relied increasingly on a set of advisers nicknamed the Mormon Mafia.
"Hughes decided that Mormons are at work, at church or at home, so he could always find them," said Michael Green, history professor at the College of Southern Nevada. "They're not going to be at a bar. That appealed to Hughes, because if Hughes got an idea at 3 a.m., he shared it."
These handlers are alleged to have advised Hughes to leave Las Vegas as suddenly and mysteriously as he arrived.
"They lied to him," Maheu said. "They told him that I was filing a suit to try to wrest control away from him."
Maheu charges that the advisers "had him on drugs" and "could manipulate him any way they wanted."
"And that's what they did," he said.
Some even allege a crime was committed.
"Was it a departure or was it a kidnapping?" Green asked. "There are people who argue for kidnapping. But it's never been proved to anybody's satisfaction that they got anything in particular out of it beyond good salaries and certain benefits."
3. FEDERAL JUDGE HARRY CLAIBORNE IMPEACHMENT
Only one federal judge in history has been convicted of a crime while on the bench, and it happened right here. Harry Claiborne, a former law partner of Mayor Oscar Goodman, was impeached by the U.S. House of Representatives, then convicted by the U.S. Senate, for tax evasion in 1986.
"This is big," Rocha said. "It's one thing to be impeached. That's just an indictment. People have been impeached before. But he was convicted."
Originally, Claiborne was charged with accepting bribes exceeding $30,000 and failing to pay taxes on more than $100,000. But a mistrial was declared and only the tax-evasion charges were levied the second time.
Many see a secondary scandal in the way the government conducted its case, relying predominantly on testimony from Joe Conforte, owner of the Mustang Ranch brothel. Conforte testified that he bribed Claiborne to get the FBI off his back.
"Conforte had trouble with the authorities and fled to Brazil to escape his problems," Green said. "And that begs the question: Is the story of a guy who can benefit from getting out from under his own legal problems going to be the real story?"
Claiborne, who was represented in the trial by Goodman, was imprisoned from May 1986 to October 1987. He was allowed to begin practicing law again in Nevada in 1987. He shot himself to death in 2004, while suffering from Alzheimer's disease and other health problems.
4. OPERATION YOBO
In 1983, five popular political leaders — state Sens. Floyd Lamb and Gene Echols, Clark County Commissioners Woodrow Wilson and Jack Petitti, and Reno City Councilman Joe McClelland — were taken down in one of the biggest public corruption cases in Nevada history.
When Lamb, the sting's initial target, was approached by FBI agent Steve Rybar for a $15 million loan through the Public Employees Retirement System, he was said to have demanded a 1 percent "finder's fee."
"It was amazing to think that the man who had this kind of legitimate power could be so easily bought off," said Rocha. "It was ugly, and a lot of people felt betrayed."
Lamb came from a respected and popular family. His brother, Ralph, served for years as sheriff of Clark County, and another brother, Darwin, served as a Clark County commissioner.
The others indicted in the scandal, dubbed Operation Yobo by the FBI, were convicted of accepting lesser bribes.
"The idea that when things happen in this state, you can't rely on state and local officials — that the FBI has to come in and get it done — brought a lot of negative attention to Nevada," Rocha said.
Three of the five convicted served full sentences. Lamb served nine months of a three-year sentence, released in part because of poor health. (He died in 2002.) McClelland's guilty verdict was overturned because of faulty jury instructions after he had already served his one year.
5. G-STING
In 2004, Michael Galardi admitted paying $200,000 and $400,000 to "certain public officials" in exchange for their influence over matters affecting his Jaguars and Cheetah's strip clubs.
In the sting, three Clark County Commissioners — Lance Malone, Dario Herrera and Mary Kincaid-Chauncey — were convicted and sentenced, while former commissioner Erin Kenny accepted a plea deal in exchange for her testimony.
"The one thing we learn from history is that we don't learn from history," Rocha said. "These players either had no institutional memory of what happened 25 years before, or they didn't care. There was just so much coming at them, that they all sold out."
Before he sentenced Malone to six years in prison in 2007, U.S. District Judge Larry Hacks called the G-Sting political corruption case "some of the rankest corruption of local government that has ever occurred in Nevada."
"What it emphasizes for me is the level of temptation in Nevada generally, and Las Vegas specifically, because of the amount of money available to public officials," Rocha said.
6. TARKANIAN'S TROUBLES
A 1976 investigation by the National Collegiate Athletic Association charged University of Nevada, Las Vegas basketball coach Jerry Tarkanian with 10 violations of its rules, including recruiting players with criminal backgrounds and weak academic credentials. One of the charges alleged that a player received a B grade in a class he never attended.
UNLV was found guilty of all charges and ordered Tarkanian removed. Tarkanian sued, and in October 1977 was granted a permanent injunction prohibiting the suspension.
"He was explicitly targeted, and please don't tell me he's the only coach who ever did anything like that," Green said. "That said, people who live in glass houses shouldn't do much of anything. If you know that they're watching you, you're well advised to be pure as the driven snow.
"And that was where Tarkanian made his mistake. He wasn't."
Tarkanian's teams made it to the final four on four occasions, emerging victorious in 1990.
"The question," Rocha said, "is what price was paid to come up with some of the best teams ever produced in NCAA basketball?"
Each succeeding year brought new allegations — some leveled by the NCAA, some by the Review-Journal. Tarkanian resigned in 1992, after coming under fire from the university's president, Robert Maxson, and after the R-J published photographs of members of his 1990 championship team in a hot tub with a convicted sports fixer.
Tarkanian supporters claimed a victory in 1998, when the NCAA announced it would pay their man $2.5 million in injunctive relief.
7. DEATH OF TED BINION
On Sept. 17, 1998, Lonnie "Ted" Binion was found dead in his home on Palomino Lane. Two years later, his girlfriend, Sandy Murphy, and Binion acquaintance Rick Tabish were convicted of murder after a trial that attracted national attention. Both received life sentences, with the possibility of parole for Murphy after 22 years and Tabish after 25 years.
"What a story: scion of a major local family, allegedly murdered by his ex-stripper girlfriend and her boyfriend," Green said. "Hollywood would be hard-pressed to match it."
In 2003, the convictions were overturned by the Nevada Supreme Court because of jury-deliberation instructions. At the 2004 retrial, the defendants were each acquitted of murder, primarily because the prosecution was unable to convince jurors of the cause of Binion's death. However, the two were convicted on lesser charges of conspiracy to commit burglary, burglary and grand larceny involving an attempt to steal silver from the gaming executive's vault in Pahrump after his death.
"What it did," Rocha said of the case, "is draw a lot of attention that tied into this Vegas being a corrupt, venal place that brings people down," Rocha said. "It's a black eye."
Murphy was not returned to prison, because of time served. Tabish comes up for parole in December.
8. STARDUST SKIM
If you handed a bill to a change girl at the Stardust in the mid-'70s, chances are she walked it not to the cashier's cage, but to one of several locked cabinets stuffed with rolls of quarter and dollar tokens. These tokens were delivered from the Fremont, Marina and Hacienda hotels — also owned by Stardust parent company Argent — but never officially counted because of intentionally miscalibrated Stardust scales.
This was the backbone of the largest skim operation ever uncovered in Las Vegas. According to Burbank, the FBI estimated that between $7 million and $15 million was siphoned by the mob between 1974-76 alone. The feds believed it was operated for five years by Frank "Lefty" Rosenthal, who it was alleged secretly ran the Stardust without a gaming license. (At one time, his title was listed as "entertainment director.")
"It was the biggest skim that was caught," said Burbank. "Tens of millions were probably taken in the '50s, but the controls were weak and the mob was just really smart about it because they had so much experience doing it in other places."
Skimming for the mob continued at the hotel after it was sold in 1979. The new owners, Al Sachs and Herb Tobman, denied involvement but agreed to give up their gaming licenses and pay a $3 million fine, the largest imposed by the Nevada Gaming Commission at the time.
In a 1985 federal trial in Kansas City, Mo., nine of the mob figures who profited were either convicted or pleaded guilty and received prison time. Rosenthal, who escaped a 1982 car-bombing attempt, also escaped indictment — although he is banned for life from all Nevada casinos. (In the 1995 movie "Casino," Robert De Niro played a barely fictionalized version of him.)
The convictions in this scandal marked the end of Vegas' Mafia heyday.
"There's residual stuff — which probably has more to do with prostitution and drugs — but the big show is over," Rocha said. "This was the last gasp."
9. THE UNSOLVED MURDER OF TUPAC SHAKUR
On the night of Sept. 7, 1996, rap music's brightest star was fatally shot while riding in a car on Flamingo Road near Koval Lane.
Death Row Records owner Marion "Suge" Knight was driving Tupac Shakur from a Mike Tyson boxing match at the MGM Grand Garden arena to Club 662 (now the SRO Cafe) when a white Cadillac pulled up to the right side of his black BMW 750i. A window lowered and a dozen shots were fired at the car, four of them striking Shakur, who died six days later at a local hospital. He was 25.
What raises this tragedy from mystery to scandal, in the minds of many, is how it could happen in such a crowded location without a single suspect being charged. In the months following the shooting, Metropolitan Police Department officials said they were frustrated by a lack of cooperation from potential witnesses in Shakur's entourage.
Cathy Scott , author of "The Killing of Tupac Shakur," offers another explanation.
"There were six off-duty Las Vegas police officers working that night for Death Row Records," she said. "I think that possibly because of Metro working for them that night, that's part of the reason the investigation wasn't pushed."
A police spokesman called these assertions "absolutely inaccurate."
"We did not have any officers off duty working for Death Row Records," said John Loretto, public information sergeant.
Retired Los Angeles Police Department member Kevin Hackey is among the many who believe that Orlando Anderson, a member of the Southside Crips, was one of the triggermen.
"I know he did it," Hackey said recently.
Surveillance footage from the MGM Grand shows Shakur's entourage viciously beating Anderson only minutes before the murder. (The beef was allegedly because of a stolen medallion.)
"There are things that are happening, moving forward toward making an arrest," Hackey said.
It won't be Anderson, however. He died in a Compton, Calif., shootout in 1998, having always denied any involvement in the crime.
10. O.J. BREAK-IN
In September, fallen football great O.J. Simpson found himself back behind bars and at the center of a criminal controversy. He and five cohorts were accused of an armed break-in during which sports memorabilia was stolen from a Palace Station hotel room. Simpson said the items belonged to him.
Simpson and two others are charged with multiple felony counts, including armed robbery and kidnapping, while three other defendants pleaded guilty and have agreed to testify.
Simpson has pleaded not guilty to the charges, which could land him in prison for life. The trial is set to begin April 7.
"Celebrities are known for doing things here that they might not do elsewhere," said Green. "Sinatra got in a fight or two or 20. And I think there is a tendency on anybody's part to think that they can get away with more here.
"What they fail to recognize," Green continued, "is that in recent years, virtually everything you do is recorded.
" 'The World's Funniest Hotel Security Videos' would be a hit show."
Contact reporter Corey Levitan at clevitan@reviewjournal.com or (702) 383-0456.