November 1, 2009 - 10:00 pm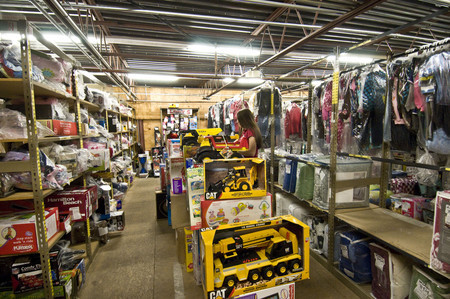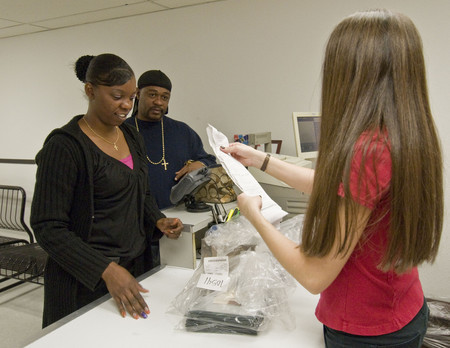 During a recent shopping trip, Cathy Saunders emphatically stated her position on plastic: "I don't do credit cards anymore. It's pay as you go now."
She noted this while standing at the layaway counter in Kmart, wallet at the ready to pay the last installment of $57.51 on a stash of Christmas gifts for her five grandchildren.
If you're of a certain age, you're familiar with layaway, the practice of putting a down payment on something and then paying several installments until you own it. It worked in everybody's favor; the shopper was guaranteed to receive his or her merchandise in a matter of weeks and the store earned a small fee.
Other than saving money, layaway was the only option some shoppers had to make large purchases. Then personal credit cards became readily available and layaway faded away.
But it's making a comeback, thanks to a marketing push from retailers and possibly shoppers' overall unwillingness to go further into debt.
"Layaway has grown tremendously in the past three years," accounting for about 10 percent of store sales, said Frank Aiello, store manager of the Kmart at 4500 N. Rancho Drive.
He cited several reasons for the increasing popularity, with the main one perhaps the recession.
"It could be based on the tough economy situation," Aiello said. "People may be maxed out of credit or they're being really careful not to use credit cards because they don't want to add to their debt."
But they still want to have Christmas presents, Aiello added, and Kmart wants to make shopping convenient.
The company also is offering a Christmas club card, a holiday savings plan that banks once offered. It works like a gift card, with consumers loading a card with their chosen value. Those who get one before Nov. 14 will have 3 percent of their balance added to the card by Kmart, Aiello said. The cards are good at Sears, too.
Saunders has used layaway for more than 20 years and has passed the habit on to her daughter Ashley Saunders, 24. Both women started putting Christmas gifts on layaway in June. They're on their third round of layaways and plan to do a couple of more, all the way up to Christmas week.
"First I got the big electronics stuff, then the toys," Cathy Saunders said.
Ashley Saunders said she likes to use layaway because it enables her to lock in sale prices while budgeting her expenses.
Mother and daughter both wish other stores offered the option. Wal-Mart stopped offering layaway a few years ago, as did Kohl's and other retailers. Kmart has had the plan for 40 years, Aiello said. Sears, owned by Kmart, also provides layaway. Burlington Coat Factory and TJ Maxx also offer the option.
Toys R Us is offering layaway through the holidays on big ticket items such as bicycles and baby furniture, said Katie Reczek, a company spokeswoman. It's a good way to secure items that may be in high demand during the season, she added.
Layaway plans run for several weeks and cost a fee, usually between $5 and $10. Kmart's layaway requires a down payment of 25 percent of the purchase price, plus a $5 fee. Canceling will cost you $10.
But there are benefits to using layaway, Aiello said. Shoppers will own their merchandise outright after eight weeks and if they pay with cash, they won't incur costly interest rates that credit cards charge.
It's all about making it convenient for shoppers to buy, Aiello said. You don't even have to go into the store to do it, either.
Layaway is available on Kmart and Sears Web sites as well as Web sites such as eLayaway.com.
Contact reporter Sonya Padgett at spadgett@reviewjournal.com or 702-380-4564.