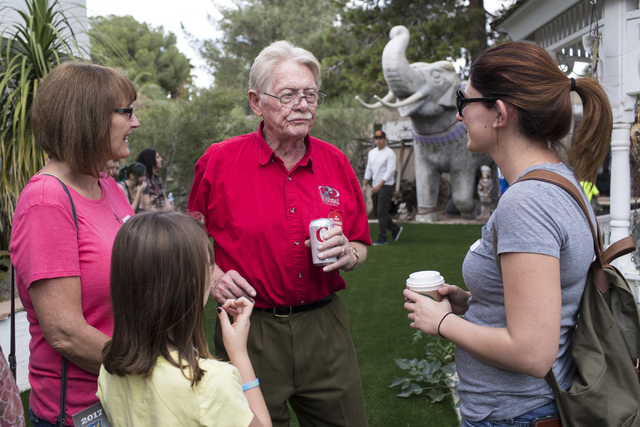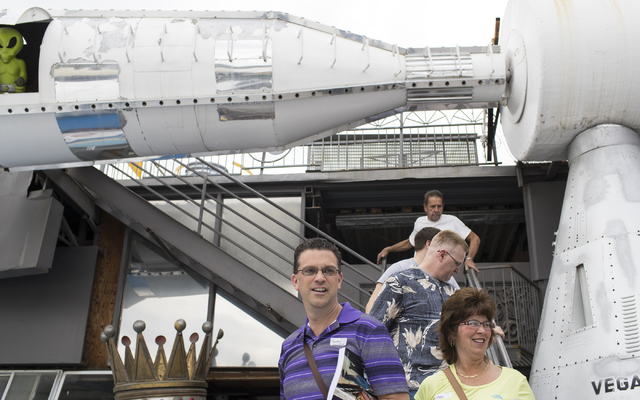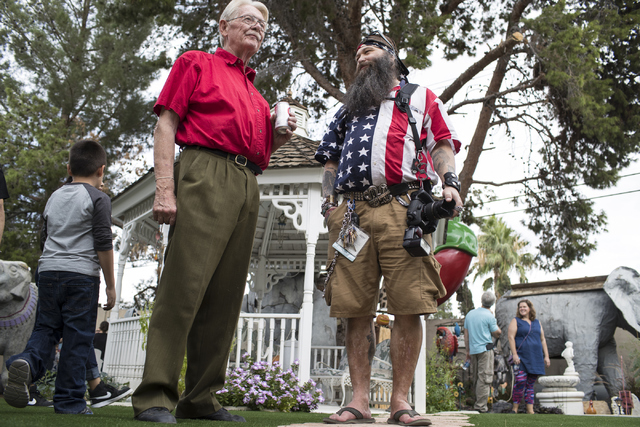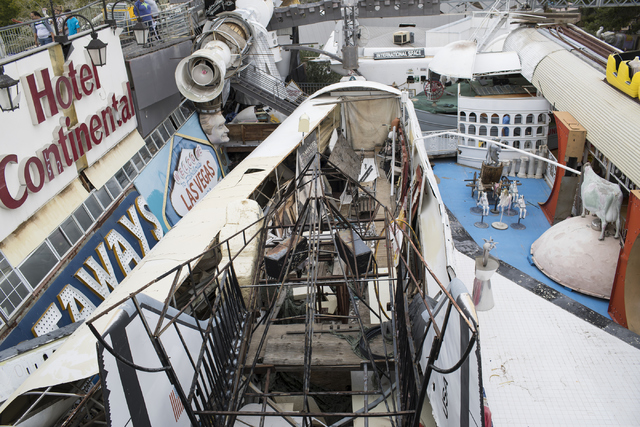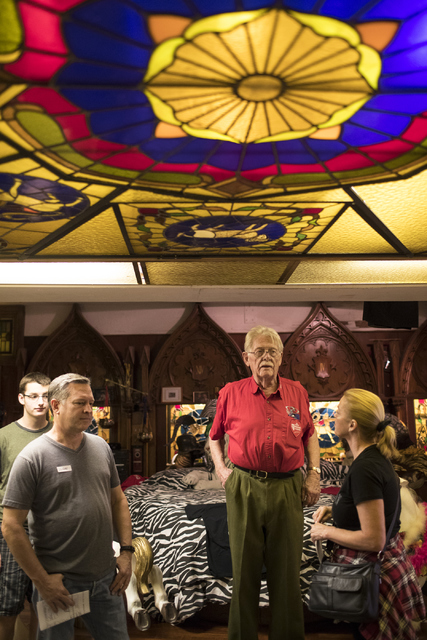 In honor of the 152nd Nevada Day, former Lt. Gov. Lonnie Hammargren opened his home to the public Saturday for tours of his eclectic collection of historical and cultural items. Among the hundreds of items on display are an Apollo space capsule, a life-size T-Rex, roller coaster cars from The Stratosphere, a Kit Carson statue, and an Egyptian tomb.
The home, at 4216 Ridgecrest Drive, also will be open from noon to 4 p.m. Sunday, and tickets are available at the door for a suggested donation of $15 each. On Monday, kids accompanied by parents are invited to trick or treat at the home for no charge beginning at 5:30 p.m.
Officially named Castillo del Sol, the residence, which actually encompasses three adjacent homes, is also known as the Hammargren Home of Nevada History. It is the 21st time the retired neurosurgeon has opened his doors to celebrate Nevada's statehood.
RELATED
Vegas Stripped: Lonnie Hammargren lives to collect (and show) artifacts — VIDEO
It's Hammargren time again – time to open his museum
Lonnie Hammargren plans open house to share new art, artifacts
Hammargren's open house resumes after two years