Harry Potter-themed cafe brews interest in Henderson
February 28, 2016 - 8:35 pm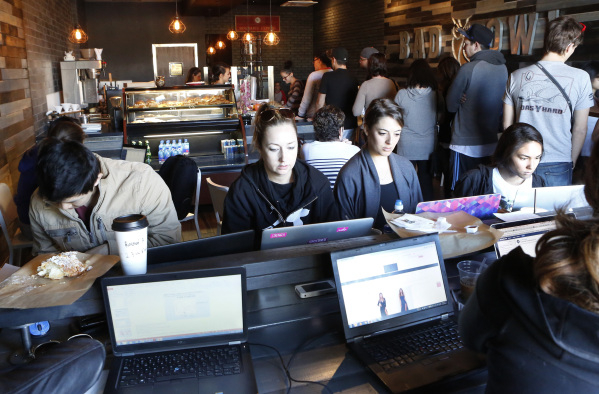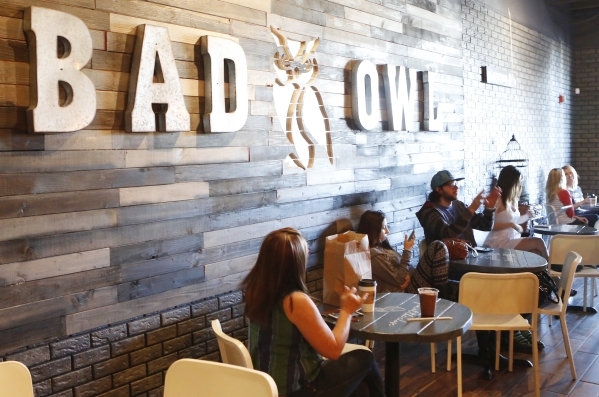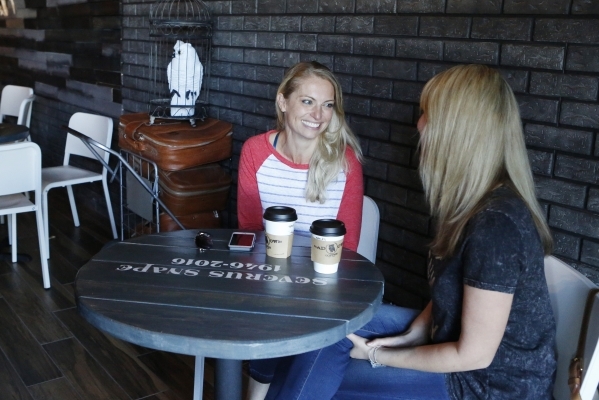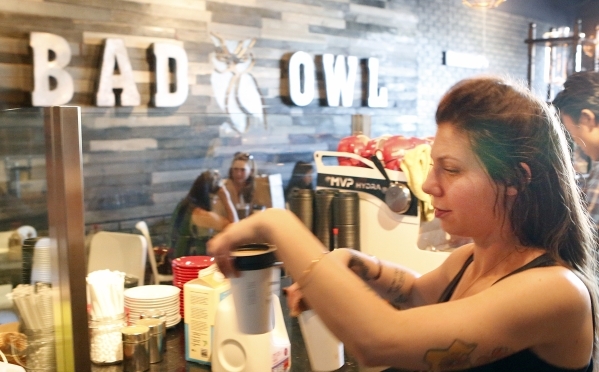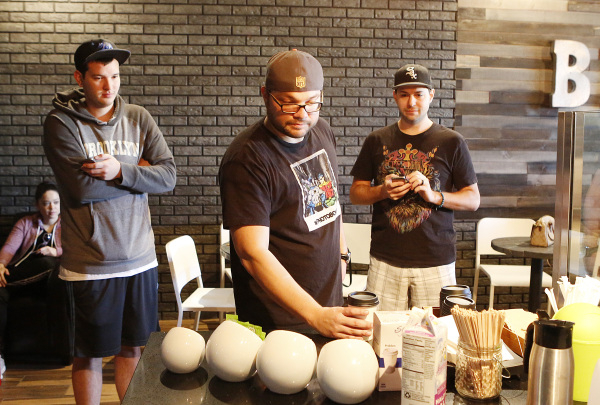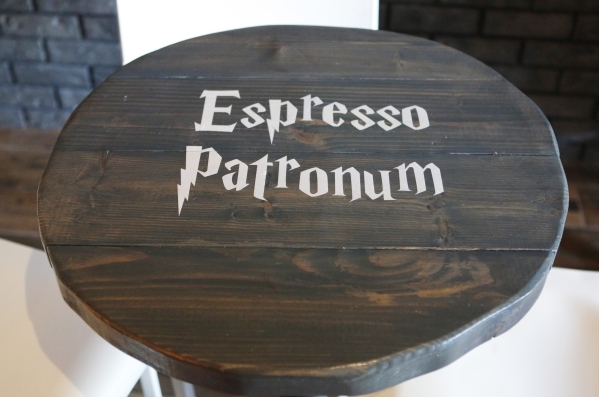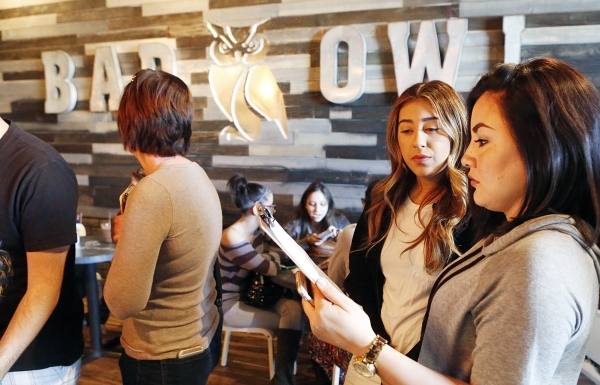 It didn't take a wizard's powers for fans to find out about a "Harry Potter"-themed cafe in Henderson.
Bad Owl Coffee owners Bailey Cheng and her fiance, Yuko Kono, said word spread via the Web that the business, 10575 S. Eastern Ave., Suite 160, was set to serve its first Butter Brew Latte Feb. 13. Characters in the fantasy series drink Butterbeer, which inspired the coffee beverage, and it quickly became the cafe's top-seller.
"There was a line all the way out the door for the grand opening," said Cheng, a Henderson resident and a Harry Potter fan.
"It's been nonstop," Kono added.
Other signature lattes include pistachio, Nutella, roasted almond, mint mojito and Biscoff. The menu also features various teas and a brew bar, where Kyoto Cold Brew and Nitrogen Cold Coffee are among choices. Pastries are available, as well. Cheng said she makes many of the syrups that flavor the espresso drinks, incorporating organic ingredients.
A steady flow of customers entered the 1,400-square-foot cafe Feb. 16 while staff members scrambled to serve them. Seven full- and part-time employees work at the site.
Harry Potter fan Kathy Davis, 23, and her sister, Liz Davis, 25, said they were eager to visit the business. Liz said one of her Facebook friends shared a Yelp link about it, and she immediately told her sister.
"I'm a big fan of the series," Kathy said. "I grew up reading it."
"I have more of a passing interest," Liz said.
Kono said his friend, Ricky Nezhoda, who owns Rick's Wood Rehab, is responsible for making the cafe's tables and seats and portions of the walls, using reclaimed wood.
"His wife, Melissa, is very passionate about Harry Potter," Kono said.
The tables feature symbols and phrases used in the book series. The lantern-style lights that hang from the ceiling contribute to the atmosphere, too.
"I like that it has a Harry Potter theme, but it's not overwhelming," said Justin Zumbro, 27, who was there with his girlfriend, Veronica Gonzales, 25, also a Harry Potter fan.
Gonzales said she heard about the cafe on Yelp and eagerly awaited its opening.
The idea for the business began percolating after Kono and Cheng purchased an espresso machine for their home, they said. Cheng, who said she loves to bake, began applying those recipes to create lattes. Her lavender cheesecake is now the Lavender Latte, for instance, and her butterscotch cakes morphed into the Butter Brew Latte.
"It was pretty motivating when we sat down and enjoyed the coffee — we thought, 'There's nothing like this in Henderson,' and we wanted to bring that style in Henderson," Kono said.
He said 10 months of planning went into launching the business.
Kono said that before becoming an entrepreneur, he was a valet attendant at Aria on the Strip, and until last November, he also was attending the city of Henderson police academy.
"I guess I wasn't really doing what I wanted to do," Kono said.
Cheng said she used to work as a barista at a cafe in California and that she always wanted to open a cafe of her own.
Bad Owl Coffee is open from 7 a.m. to 10 p.m. Monday through Friday and 8 a.m. to 10 p.m. Saturday and Sunday.
Visit badowlcoffee.com or call 702-483-3331.
— To reach Henderson View reporter Cassandra Keenan, email ckeenan@viewnews.com or call 702-383-0278. Find her on Twitter: @CassandraKNews.