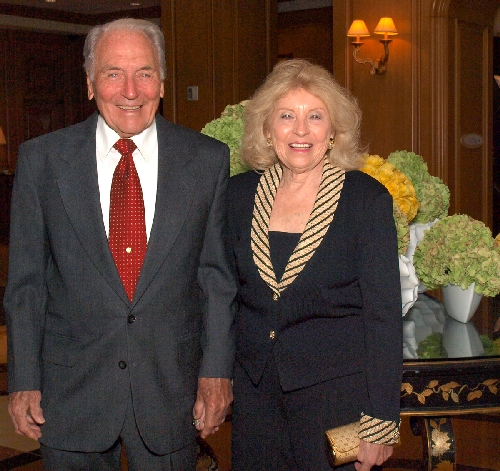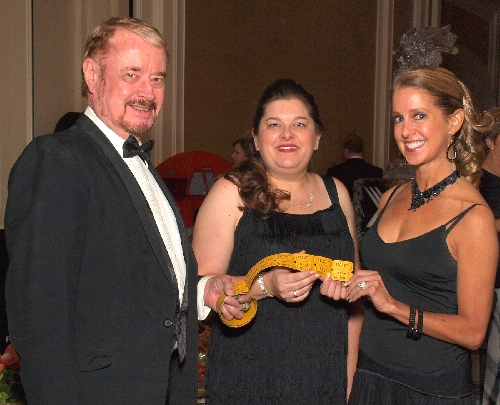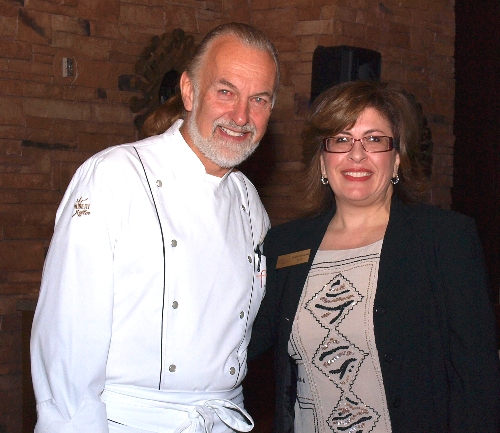 The Las Vegas Natural History Museum recently held its 20th annual Dinosaur Ball benefit at the Four Seasons. The theme, "The End of the World Party," was a playful reference to the belief that when the Mayan calendar comes to an end on Dec. 21, so will we.
If that doesn't happen, the benefit ensured the museum will have some additional money to work with in the new year.
Marilyn Gillespie, the Natural History Museum's executive director, welcomed the chairman of the museum's board of directors, John H. Good, and board members Stephanie Stallworth, Donald Polednak, Josh Bonde, Carol Levins and Charles Creigh.
Participating in the silent auction were Melissa and Clark Warren, Mackenzie Warren, Steve Stallworth, Ruth and Jack Lillis, Jackie Thornhill, Helen and Harry Mortenson, Richelle Cannon and Carolyn Sparks.
The evening's program included dancing by members of the Arthur Murray Dance Studio, the Long Beach Ballet, the Nevada Ballet and the University of Nevada, Las Vegas.
Master of ceremonies was Clint Holmes and the Wild Card Band. Harrah's Las Vegas headliner Mac King entertained with card tricks.
Drawings for opportunity ticket holders and dancing concluded the event for guests Susie Black-Manriquez and Steve Manriquez, Cathi Poer, Susan Houston, Sandra Frank, Dave Burke, Debbie DeLanoy and Rich Ditton, Christine Kim, and Joyce and Kevin Klevins.
School anniversary: The Nevada School of the Arts celebrated its 35th anniversary recently at the Fleur restaurant in Mandalay Bay. Hosting the event was Fleur's celebrity chef Hubert Keller.
The school's dean, Shakeh Ghoukasian, introduced the event's performing students. Six-year-old Alexis Forman, a first-grader at Alexander Dawson School, played a minuet by Johann Bach on the violin. Mary Straub accompanied her at the piano.
Nevada School of the Arts Honors Quartet members Caolinn Mejza (violin), CJ Patton (violin), Sean Flynn (viola) and Janie James (cello), all students at the Las Vegas Academy, played Maurice Ravel's Quartet in F Major.
Songwriter Jimmy McHugh's "Sunny Side of the Street" was performed by Las Vegas Academy students Daniel Ferenbach (violin and trumpet) and Jesse Alvarez (guitar).
Violinist Emily Richardson, a seventh-grader at Miller Middle School, played Pablo DeSarasate's "Gypsy Airs," accompanied by pianist Jae Ahn.
Among the guests were Michael C. Mejza, Libby Bjerke, Paul Hesselink, Arturo Ochoa, Cathy Bittinger, Denise and Gustav Mauler, Mary McCarthy and Cam Ferenbach, Shirley Blair, Sally McKinney, Juliana and Matthew McRae, Jeanette and Malcom Clark, Page Hawken, Ken Hanlon, Lorie and Don Forman, Wendy and James Hsu, CJ and Art Woolston, Lydia and Danilo Soriano, Laurel Andrew and Victor Onufrieff, Charlene Harper and Haik Goomroyan.