Hawaiian culture celebrated across the valley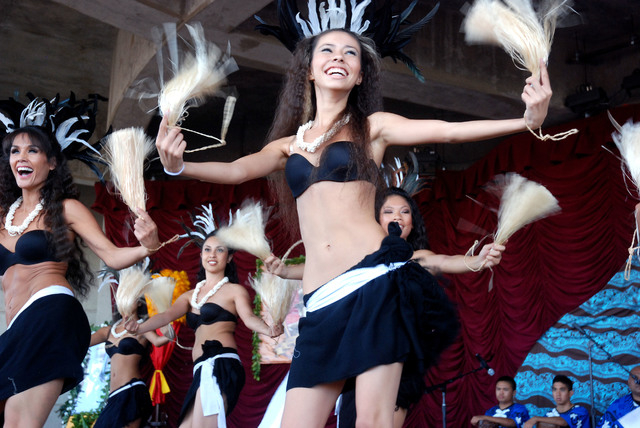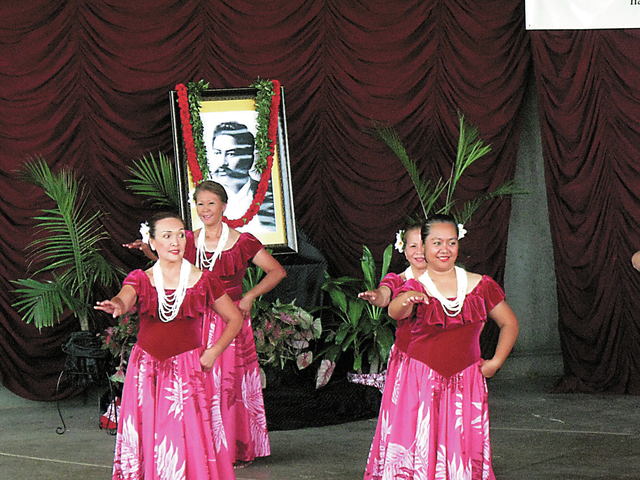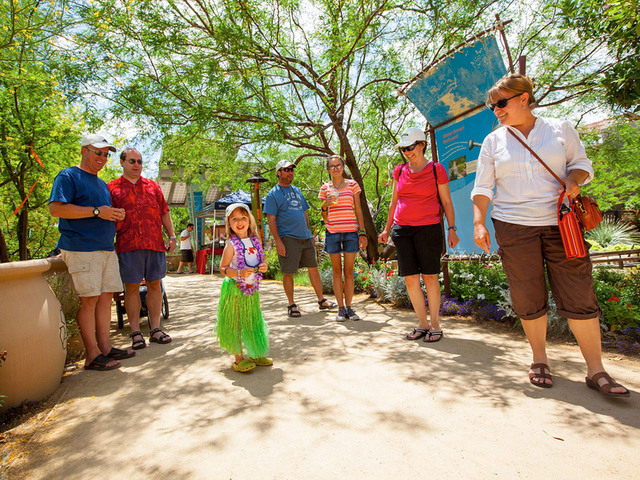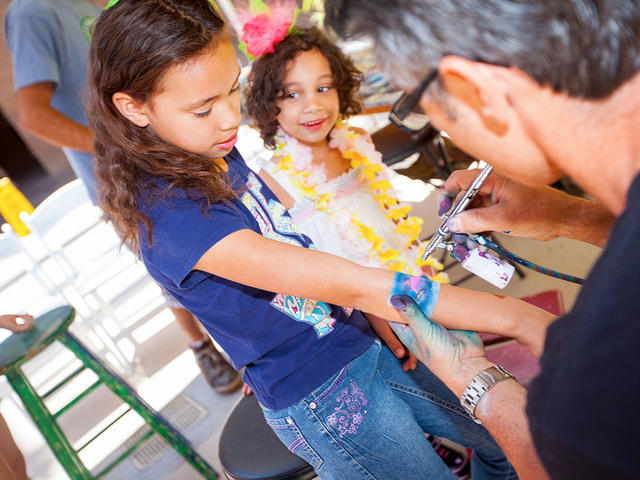 One might not expect to find fresh seafood poke, local-style oxtail soup or Spam musubi 2,684 miles from Hawaii, especially in the Las Vegas desert. It might also come as a shock to see chain stores such as Walgreens with a shelf or two dedicated to Hawaiian imported products.
For years, thousands of Hawaiians have called Las Vegas "The Ninth Island."
"There are so many people that have moved here," said Francis "Punaboy" Ganon, local radio personality on the Little Grass Shack of KUNV 91.5 FM and founder of Aloha Valley, an online magazine. "Even though I'm not on the island, I still get the sense of the aloha spirit because of the way people treat each other. We have created an island vibe here."
Las Vegas has a reputation of luring people from across the nation to its glitzy hotels and 24-hour casinos with infinite entertainment options. On the opposite end of the spectrum, transplants know that Las Vegas offers a cheaper way of living and an abundance of service-based jobs.
Ganon left Hawaii to move to Illinois in 1994.
He made two trips a year to Las Vegas before relocating here in 2001 because "it was cheaper to fly out to Las Vegas than to Hawaii for that familiar touch of home."
"Right off the bat, I decided to move here because of the job opportunities and overall cost of living," Ganon said. "It's a lot cheaper here to buy basic groceries like milk, eggs and Spam. Just to give you an idea, one gallon of milk here might cost $3 to $4. In Hawaii, one gallon of milk costs $8 or $9."
Another reason that Hawaiians are seduced by Las Vegas is the entertainment.
Hawaii is one of two states — the other being Utah — that does not allow any form of legalized casinos or gambling.
"Hawaiians love to gamble," Ganon said.
Seeking a niche for their new property, Sam Boyd decided to market the California Hotel to the underserved tourists of Hawaii since it opened in 1975, according to boydgaming.com.
"The Cal feels like being in Hawaii when you walk in," said Rozita Lee, former White House Commissioner on Asian Americans and Pacific Islanders. "It's the place I go to when I need Hawaiian products or I'm craving Hawaiian food, like Spam, eggs and rice, butterfish or saimin."
Boyd Gaming also has a subsidiary business called Boyd Vacations Hawaii to offer cheaper package deals, including air travel, hotel cost and meal vouchers.
The 2010 Census counted about 16,300 Nevada residents of Hawaiian or Pacific Islander descent, with an overwhelming majority living in Clark County.
"Most people who relocated from Hawaii live in Henderson," said Owen Wong, first vice president of the Hawaiian Civic Club. "As a matter of fact, the Green Valley Library has the largest collection of Hawaiian material from books to CDs. I think people just realize that that's where the best schools are, and they like the environment."
The Las Vegas Hawaiian Civic Club formed with a mission is to preserve Hawaiian culture. The club offers scholarships and organizes an annual Hawaiian festival in September.
The tight-knit local Hawaiian community can find Hawaiian food products at the International Marketplace on South Decatur Boulevard, and restaurant favorites include Island Flavor and Island Sushi and Grill.
Although Hawaiians and other Pacific Islanders make up less than 1 percent of Nevada's overall population, what makes them stand out is the population's fast growth rate.
It is not just families migrating to the city for financial and economical reasons; young people are also making the move.
Students from Hawaii who come to Nevada to enroll at UNLV are eligible for out-of-state tuition scholarship under the university's Western Undergraduate Exchange Scholarship program.
From auto shops to farmers markets, Hawaiians have left their marks on all aspects of Las Vegas living.
Centennial Hills is set to celebrate the Hawaiian culture with a Summer Island Castaway Concert, scheduled at 7 p.m. July 18 at the Centennial Hills Park Amphitheatre, 7101 N. Buffalo Drive.
The free event is set to feature Las Vegas Hula and the Volcano Island Steel Drum Band.
Guests are encouraged to bring low-back chairs or blankets. Hawaiian shaved ice and other treats are planned for purchase. For more information, call 702-229-3514.
"Hawaiian people are really hospitable," Lee said. "We love everybody and smile at everyone. Some people are not used to that because most people are kind of reserved, but when they realize that we're friendly, people start to accept us. Las Vegas loves our culture, songs and dances."
To reach North View reporter Sandy Lopez, email slopez@viewnews.com or call 702-383-4686. Find her on Twitter: @JournalismSandy.