11 new flu deaths in Clark County push seasonal total to 24
Updated February 12, 2020 - 5:36 pm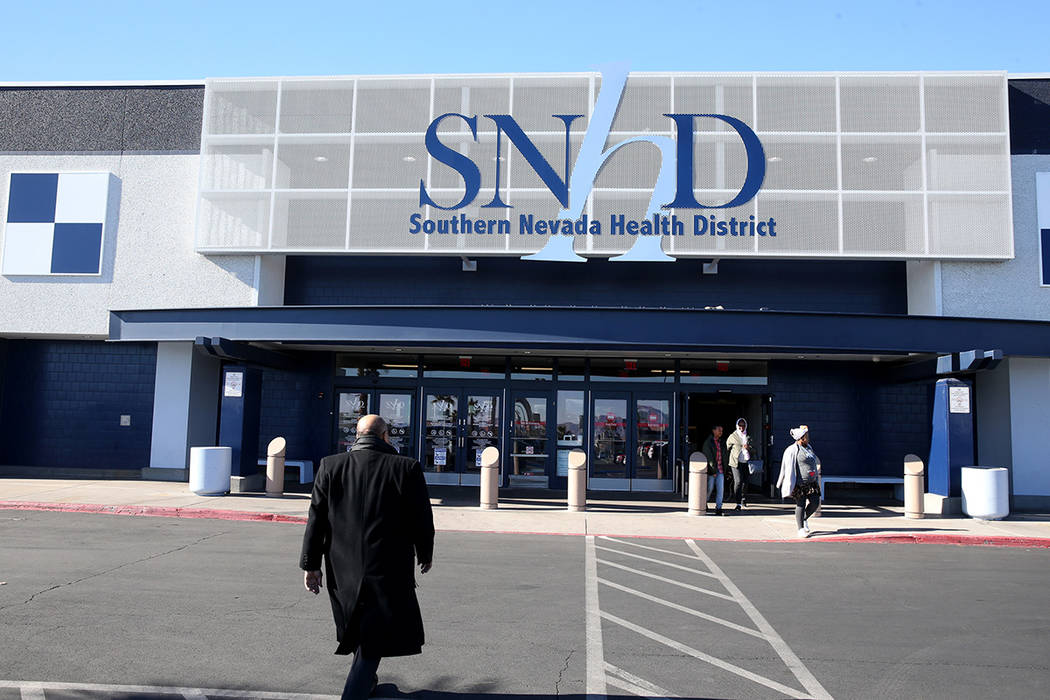 A near doubling of the death tally in Clark County from the flu is signalling that this will be a more severe season than last year, a public health official said Wednesday.
"For a while we were seeing an increase in hospitalizations, but not in deaths," said Dr. Vit Kraushaar, medical investigator for the Southern Nevada Health District. "Now we're really seeing the deaths catching up."
Eleven flu deaths were reported in Clark County during the last week in January, bringing the seasonal total to 24, according to the health district.
"What this is showing is that this is a really bad flu season compared to last year," Kraushaar said.
At this time last year, there had been 19 deaths and 478 hospitalizations.
This season, there have been at least 1,033 hospitalizations from confirmed flu cases. That's higher than the 785 cases at this time during the 2017-2018 season, which Kraushaar noted was a particularly severe one. By the end of that season, there had been 1,348 confirmed cases, 980 hospitalizations and 62 deaths, including three in children under the age of 18.
Of the latest deaths this season, seven of the people were 65 or older, three were 50 to 64, and one was a child under the age of 5.
The typical pattern in flu deaths is that many fall at the ends of the age spectrum. "This year seems to repeat that pattern," Kraushaar said.
The level of flu activity in Nevada is currently moderate, whereas activity is high around much of the country, according to the Centers for Disease Control and Prevention. The federal public health agency estimates that so far this season there have been 210,000 hospitalizations and 12,000 deaths from the flu nationwide.
Although the flu season in the U.S. tends to peak by February, "We are still very much in the midst of the flu season here," Kraushaar said. "It's still not too late to get a flu shot."
Kraushaar said some members of the public who typically don't get a flu shot are inquiring about a vaccine for the new coronavirus that has triggered an outbreak in China and has spread to more than two dozen countries. Scientists are working to develop one, but are at least months away.
In contrast, "For the flu, there is an available vaccine, and it's effective," he observed.
A previous version of this article overstated the seasonal death toll.
Contact Mary Hynes at mhynes@reviewjournal.com or 702-383-0336. Follow @MaryHynes1 on Twitter. Review-Journal staff writer Katelyn Newberg contributed to this report.