2 more providers agree to participate on Nevada's health insurance exchange
January 5, 2017 - 6:49 pm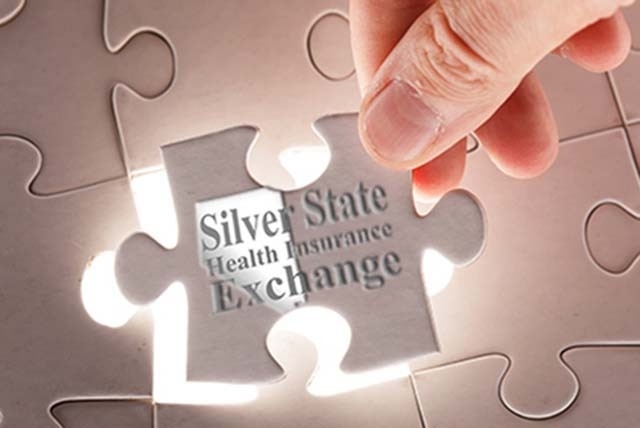 Subsidiaries of two major health insurers — Aetna Inc. and Centene Corp. — have agreed to join Nevada's Affordable Care Act-created health insurance exchange, even as Congress takes steps that could lead to its demise.
Aetna Better Health of Nevada and Silver Summit Health Plan, two of the four providers selected by the state to offer managed care services to Nevadans enrolled in Medicaid, consented in contracts to offer plans on the exchange, Tammy Ritter of the Nevada Department of Health and Human Services said Thursday. The timeline for doing so isn't yet clear, she said.
Aetna had no immediate comment on the news, while Centene could not be reached late Thursday.
Of the other selected Medicaid managed care providers, Health Plan of Nevada already offers plans through the Silver State Health Insurance Exchange, as does the parent company of selected provider Amerigroup.
Managed care providers contract with the state to deliver health benefits and related services to Medicaid enrollees.
Nevada previously required the providers to offer at least one Silver-level plan on the exchange. Ritter, chief of managed care and quality in the health department's Division of Health Care Financing and Policy, said this year's contracts dropped the requirement but still encouraged providers to offer such a plan. All four selected providers agreed to do so, she said.
The Silver State Health Insurance Exchange declined to comment, with spokeswoman Janel Davis saying only that nothing has been finalized for 2018.
"We obviously look forward to working with them and the partnership if that were to happen," she said.
Any additions would stand in contrast to the national trend of insurers dropping out of ACA insurance exchanges. Nevada hasn't seen that type of uncertainty in its market since 2015, when the Nevada Health CO-OP announced it would shut down — part of a wave of co-op failures nationwide.
Since then, three insurers have remained on the exchange: Health Plan of Nevada, Prominence Health Plan and Anthem, parent company of Amerigroup.
Critics of the ACA say many Nevadans still have little choice, since only Anthem offers coverage in all Nevada counties.
Republicans in Congress are currently working on legislation to repeal the ACA, commonly known as Obamacare, and replace it with an as-yet-unclear mix of existing provisions and new offerings that they say will guarantee "universal access" to health care and coverage. It's not clear how that will impact the state exchanges, but many ACA proponents say they cannot survive without the insurance mandate, widely expected to be eliminated.
The Centers for Medicare and Medicaid Services released data Wednesday showing enrollment in ACA plans is up by more than 9,200 enrollees in Nevada compared to the same time last year, jumping from 76,368 enrollees to 85,640 after nine weeks of enrollment.
Contact Pashtana Usufzy at pusufzy@reviewjournal.com or 702-380-4563. Find @pashtana_u on Twitter.
RELATED
Trump administration has Rep. Titus worried about fate of immigrant children